Shopify: Generate your first feed
1. Browse to Sell on Merchant tab. If you see an error message saying Not Authorized, be certain to log in using your ExportFeed Cloud Service account.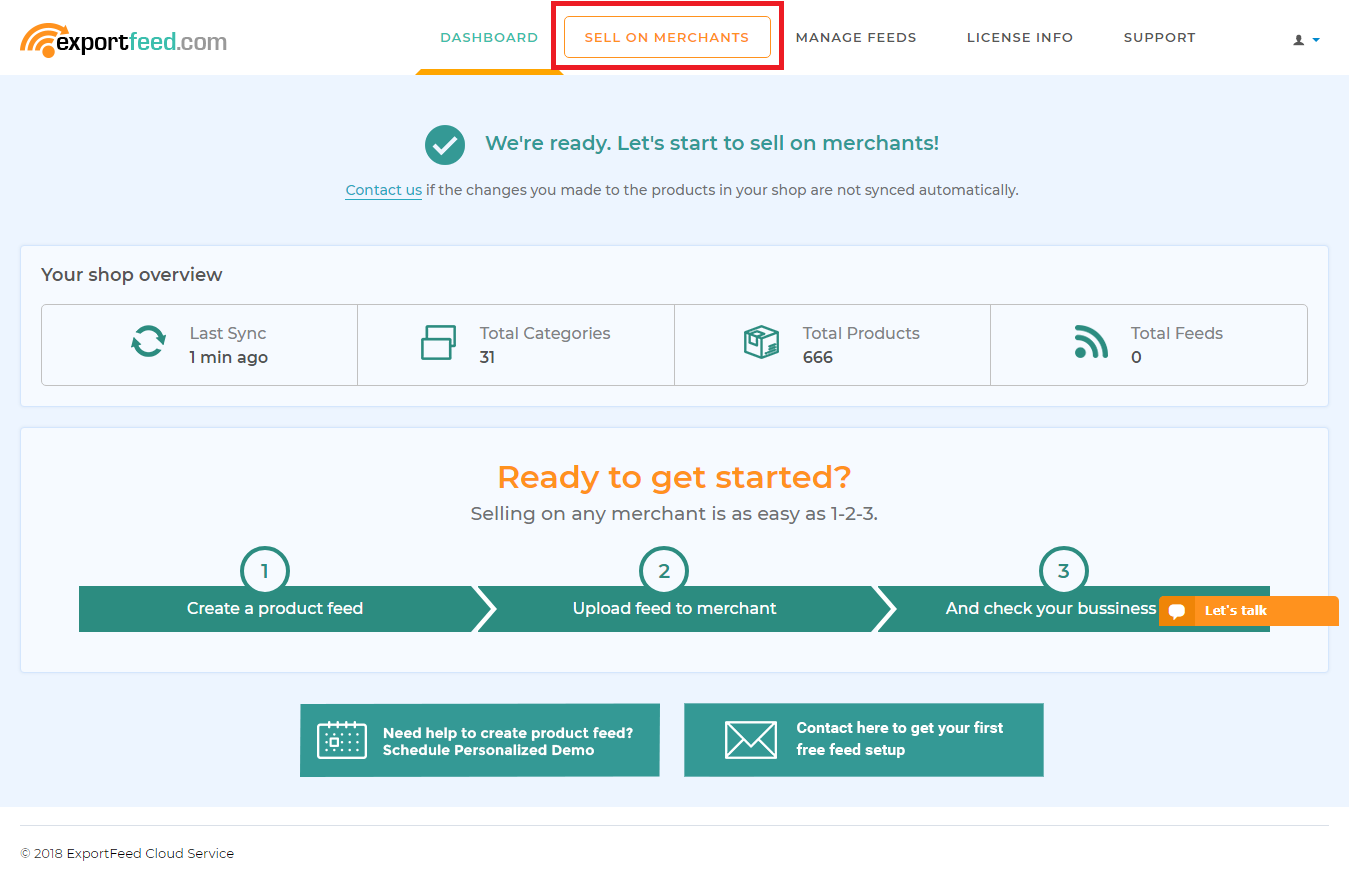 2. You can now create a feed for any of our supported merchants via selecting your desired merchant in the select merchant type option. 

3. After selecting the merchant, you need to select the product categories of your shop that you want to list on the feed. Then, you need to select the appropriate merchant category under which your products should be listed. (Say google category).
Note: If you need to modify your product feed, you can click to go to product feed customization options.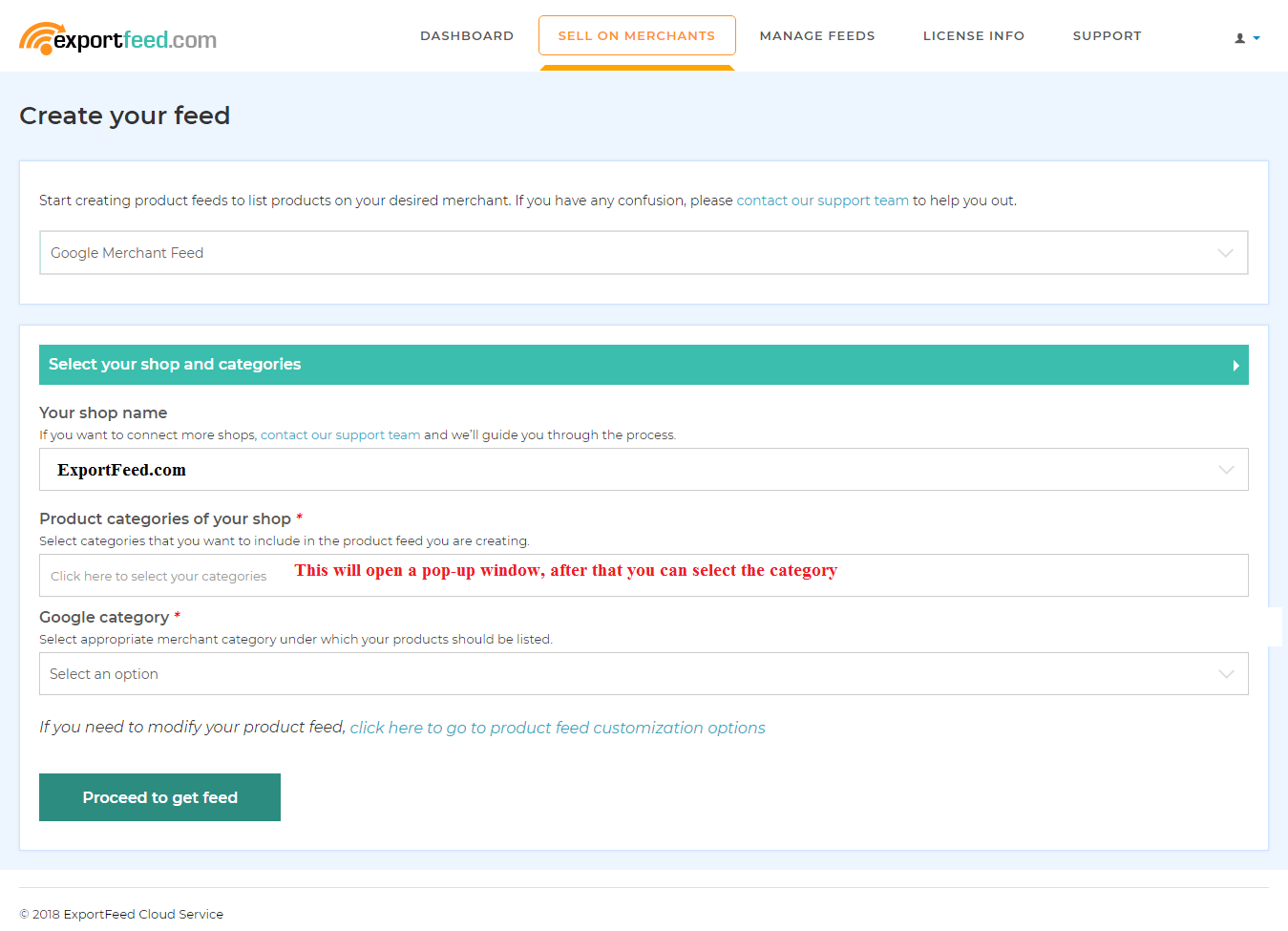 4.  Click "Proceed to get Feed" and provide a unique yet identifiable filename for your feed.


Once the feed is successfully generated. You have an option to view the feed, edit the feed from the manage feed section or upload the products to the merchant. 

Almost there! Head over to Manage Feeds to view all your created feeds.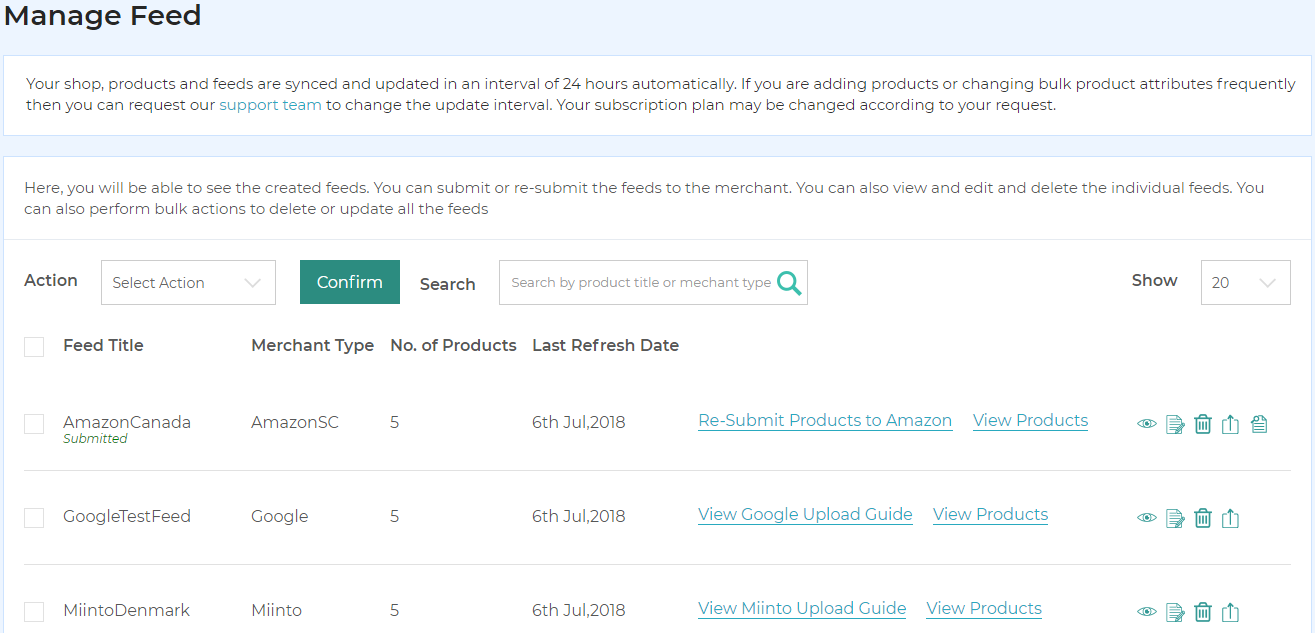 Submit your feed to Google Merchant Centre.