Miinto Guide – WooCommerce to Miinto – Product Export
Looking for an easy way to setup your WooCommerce to  Miinto product feed? Follow the process step by step and get the product feed for Miinto ready and good to export from WooCommerce and other RapidCart based platforms within few minutes.
3. Save the trial key.
4. Go to 'Create New Feed' option on plugin menu.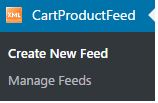 5. Select Miinto from "Select Merchant" drop down.

6. Now, select the Country where Miinto provides its services and you want to sell your products through this merchant.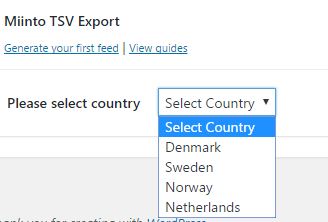 7. Select "Feed By Category"
8. Choose your Woocommerce product category to include in WooCommerce to Miinto product feed.
9. Type in Miinto Category name, a list will appear, select one from the list.
10. Give a name to the product feed file you create for Miinto merchant.
11. Click on 'Get Feed'. You can also view your recently created feeds from the Manage Feed tab.

12. Click on 'View Feed".
You will get a feed in a new tab of the browser.
In case of any concerns please contact us for support.