Installation Manual for Magento
ExportFeed extension allows you to create your product feed for Google, Amazon, eBay and 40+ other merchant sites. If installation process seems complicated to you, you can contact our support to help you out
Preparing for installation
– Download the ExportFeed Magento extension from here. Supported Magento Version 1.9.x. package.

Please follow the steps for installation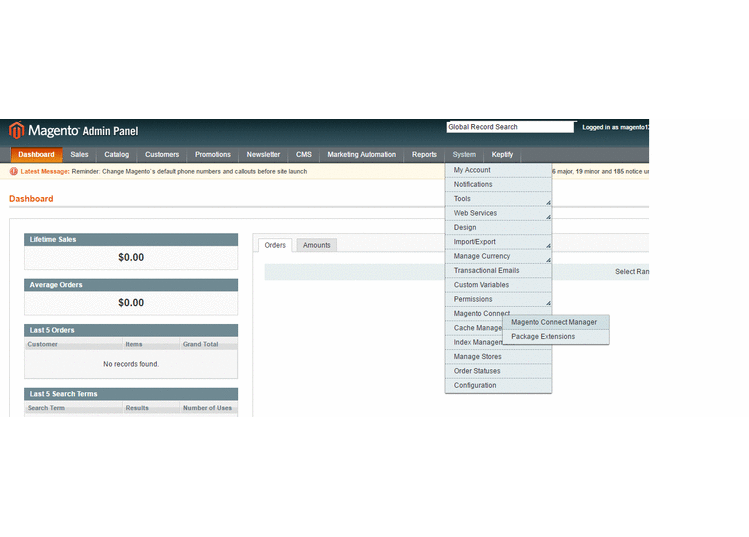 Step 1 : Log in to your Magento Dashboard
Step 2: Navigate to System > Magento Connect > Magento Connect Manager


 Log in into Magento Connect Manager.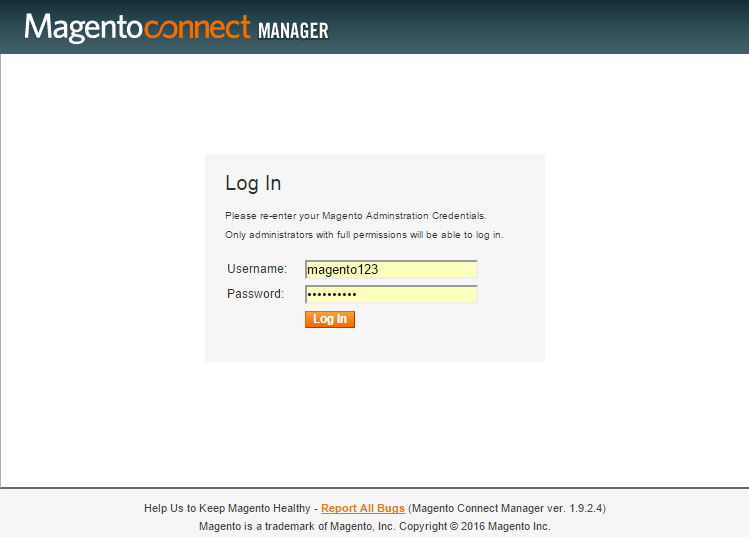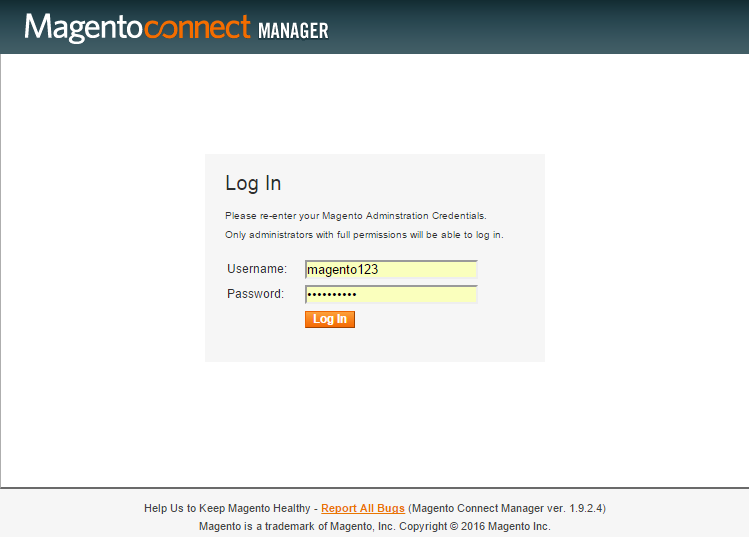 Step 3: In "Extension" tab move down to "Direct Package file Upload".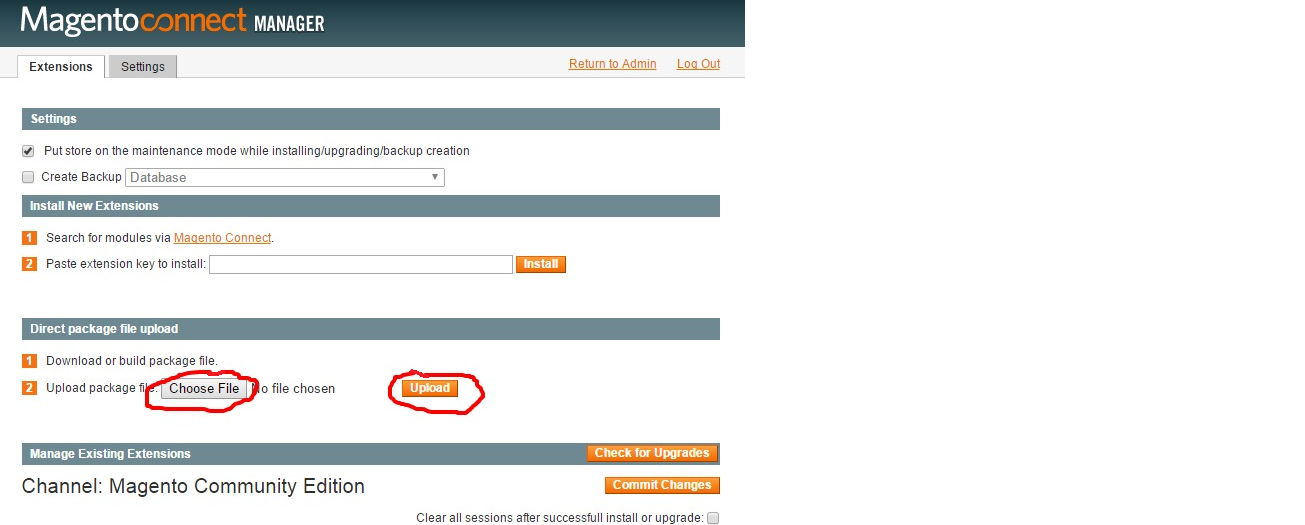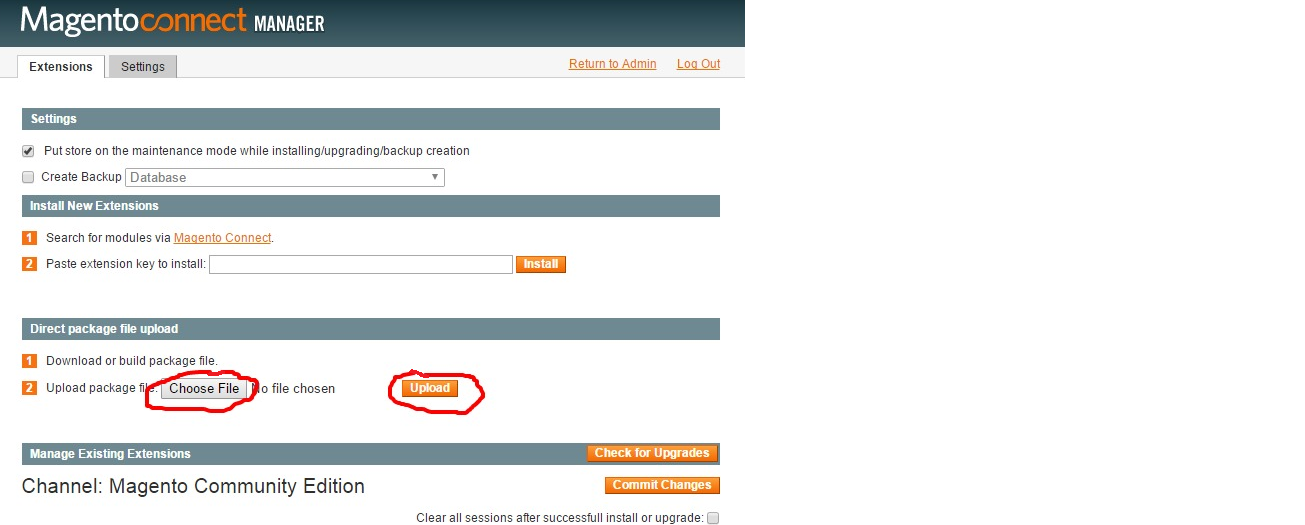 Step 4 : Browse the package and click on upload.
Once the upload is successful, Navigate back to admin area and refresh the cache.
You will see the extension on the tab "Product Feeds". Then move towards License configuration (if you have registered).
Alternatively
Installation: Upload the Magento plugin via FTP.
1. Navigate to root Directory
2. Upload folder to root directory.
3. Go to System > Cache Management And Refresh Cache.
License key Configuration:
1. Login to your Magento Admin Panel
2. Navigate to Product Feeds>Product Feeds Settings.
Enter a License Key if you have one
ENTER and SAVE the license key for full functionality.
Please refresh the page after clicking "Save config" in order for the license to take effect.

3 . Navigate to ProductFeed > ManageFeeds > Generate New Feed.

You can see "Thank you for Supporting Project" only when the license key is saved.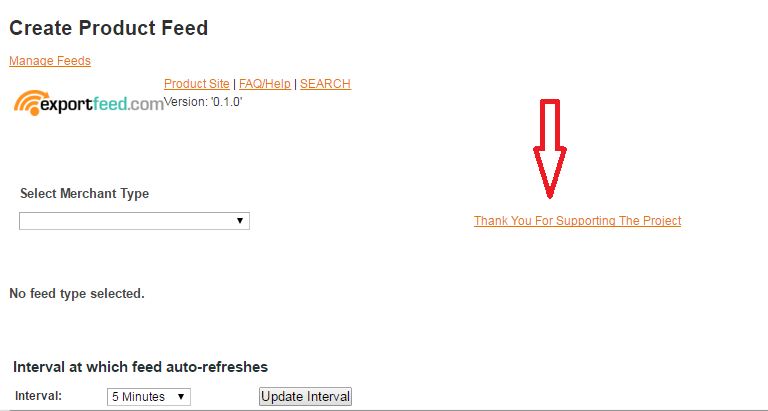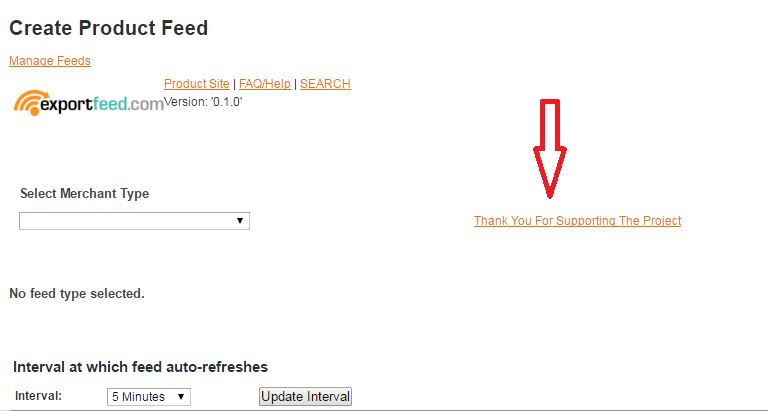 For this task to execute, you need to setup a new Cron Job in your hosting cPanel. If any difficulties arise, contact hosting.


Skip this step to continue using the product for free (10 product restriction)
Begin Creating Your Feeds
Continue to Generating a Merchant Data Feed
Please consider supporting us by purchasing the LICENSED (no restrictions) version of our extensions. – Thank you!