Follow the steps below to configure the Cart Product Feed plugin for eBay and generate your first data feed.
If you haven't already, make sure you have:
– Created your eBay seller account.
– If you have not installed the plugin. Please make sure it is installed and activated.
– Install the Cart Product Feed plugin
1. Connect to eBay account :
From the WordPress Admin's left navigation bar click CartProductFeed.> eBay.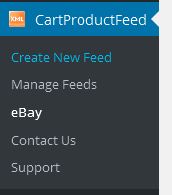 Select the country name and click on "connect with eBay."

Login to your eBay account and accept to allow the connection.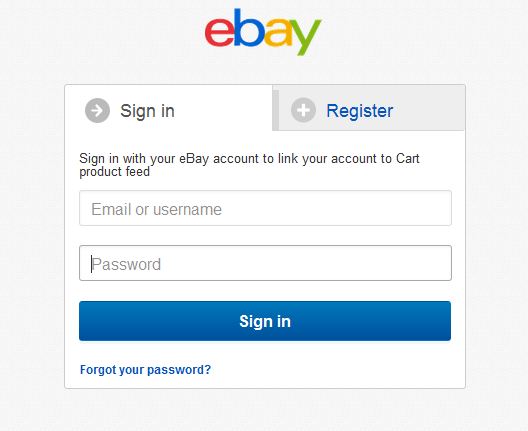 Agree for the condition provided.

Get back to the dashboard and click on "fetch the token ".

Reload the page . the connection is set now.You will get the account information.
Similarly you can connect multiple eBay account. Make default for an account, if you have multiple account connected.
2. General Setting : Fill all the required field (mandatory for eBay feed).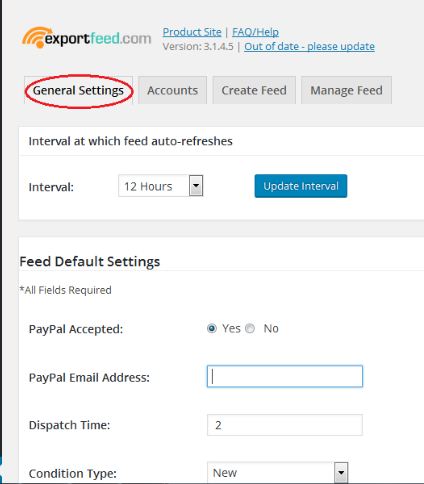 3. Enter Valid License Key
Skip this step to continue using the product for free (10 product restriction)
If you've purchased a license key from our exportfeed.com website, enter it's entirety (including the "Single-" or "5DayTrial-" text) into the field and click "Save Key". Refresh the page and the license field will be saved into our system.

The message is displayed if only the license key is saved.
4. Generate your eBay feed



    Select the WooCommerce category.
    Choose a eBay category from the list (appropriate for your products).
    name the feed.
    Click on get feed.
5. Submit your feed to eBay



Navigate to Manage feed.
Click on upload.

Contact our support for any help needed.