Install CartProductFeed Shopify App
Prerequisites:
1. You must have a Shopify Store to install the CartProductFeed Shopify App.
2. Install our app from Shopify App store: https://apps.shopify.com/cart-product-feed
You can visit the app store from here: app store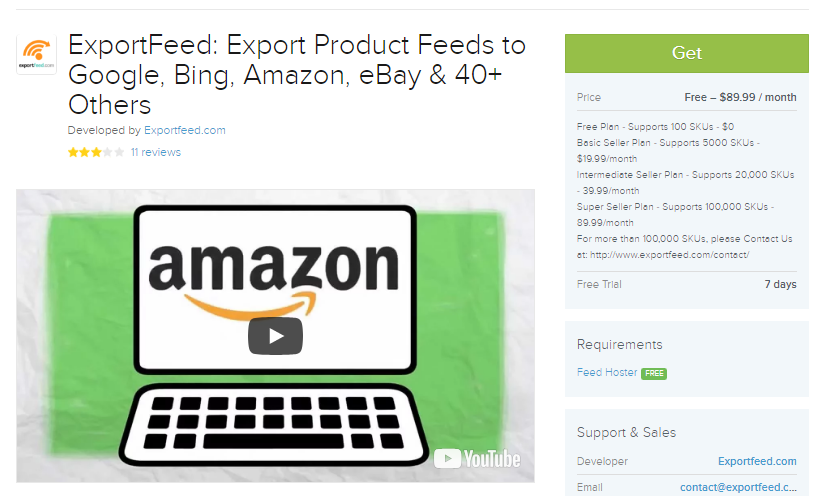 Just click "Get App"… that large green button on the upper right
3. You will see your Shopify store installed on ExportFeed Cloud Service.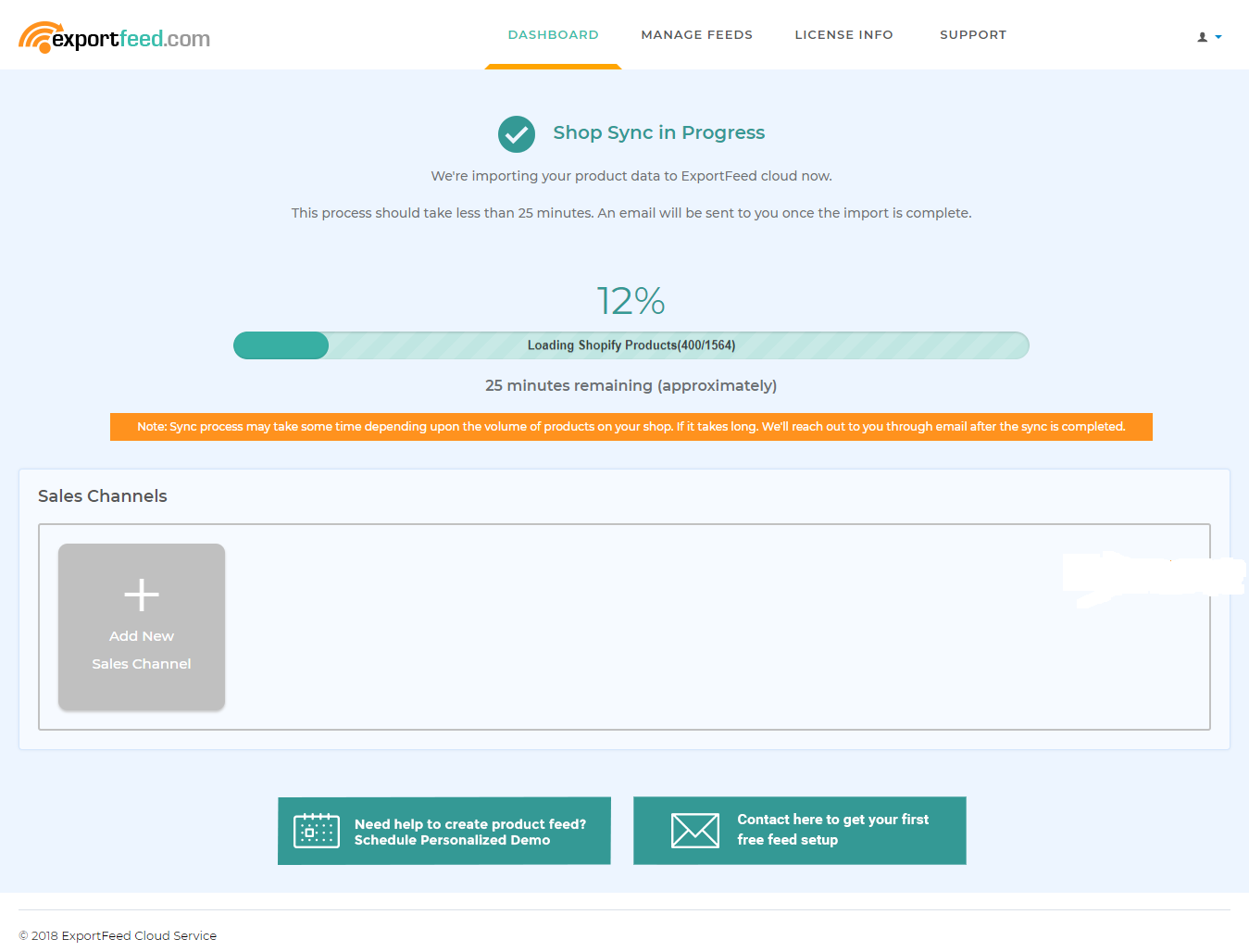 4 After the installation is completed, your shop will be synced with our server (only product data).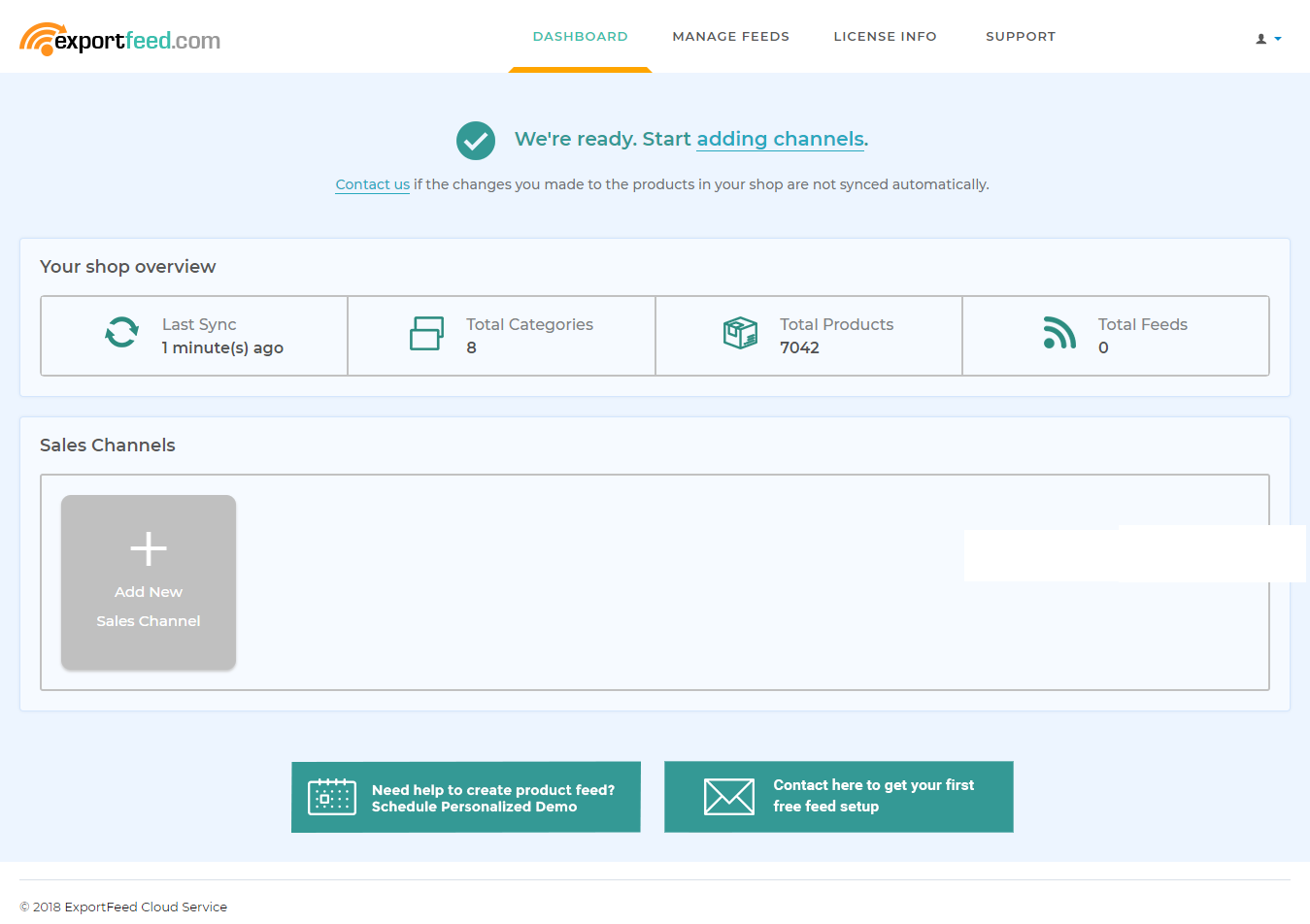 5. Once the sync completes, we will send you an email notification.
Note: Sync process might take some time depending upon your product count and attributes in your store.
That's it! You're now ready to generate your first feed.