Install CartProductFeed Shopify App
Prerequisites:
1. You must have a Shopify Store to install the CartProductFeed Shopify App.
2. Install our app from Shopify App store: https://apps.shopify.com/cart-product-feed
You can visit the app store from here: app store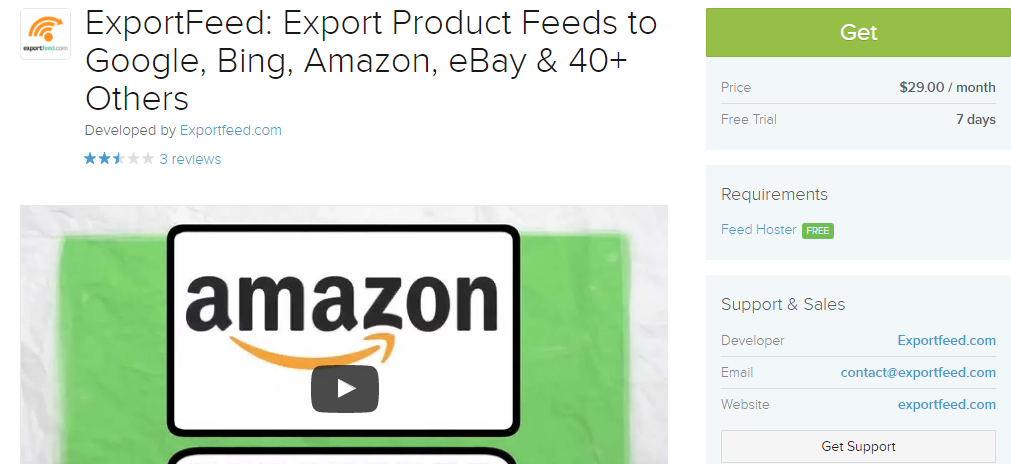 Just click "Get App"… that large green button on the upper right
3. Go to Rapidcart account and click on My Shops tab. You will see your shopify store installed on Rapidcart.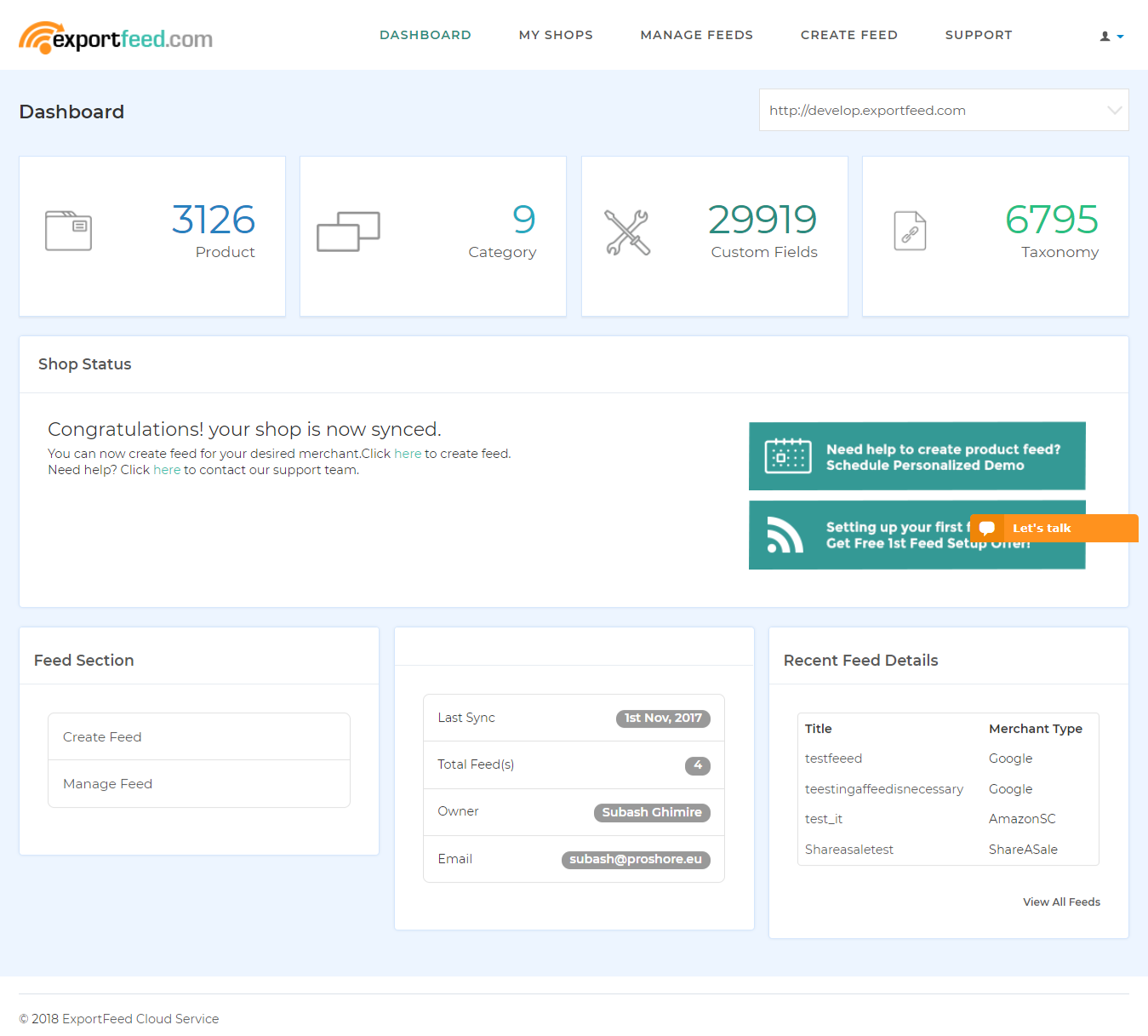 After the installation is completed, your shop will be synced with our server (only product data).
4. Once the sync completes, you will see the product count from your My Shops tab.
Note: Please check this link to view the jobs on progress : View Jobs
That's it! You're now ready to generate your first feed.