Beslist Integration Guide
Beslist Overview
Beslist.nl is the largest online shopping site in the Netherlands. With 10 221 affiliated web shops and an assortment of more than 25 million products beslist.nl provides a clear overview of what is for sale online. Beslist.nl is visited daily by 500 000 shoppers. Beslist.nl enhances the online shopping convenience for consumers. Online shoppers are looking for a product, compare prices, delivery times and reviews of various online shops and places an order in the shop of their choice. Shoppers who know what they are looking for, find on beslist.nl quickly the best deal.
Feed Requirements :- http://cl.beslist.nl/pdf/Productfeed-handleiding%20UK%20versie%20NL.pdf
How to get started 
Required Attributes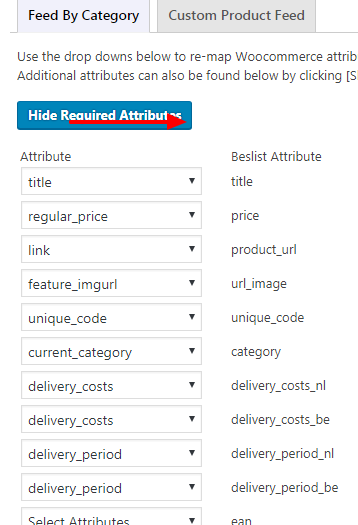 List of supported feeds:
Beslist.nl – Product – XML
Beslist.nl – Stock & Price API Update – CSV
Beslist.be – Product – XML
Beslist.be – Stock & Price API Update – CSV
Make sure you are signed to Beslist merchant account, otherwise
If you find any confusion please contact our support team.