Shopify/BigCommerce to Etsy feed upload
Go through these simple steps to create feeds and upload in Etsy from your Shopify store or BigCommerce Store.
1. Install ExportFeed App from Shopify App store:  https://apps.shopify.com/cart-product-feed   
OR
Install ExportFeed App from BigCommerApp store:  https://www.bigcommerce.com/apps/exportfeed/
2) After you have installed our App, your shop will be synced with ExportFeed cloud service, after that  go to the sales channel and add Etsy: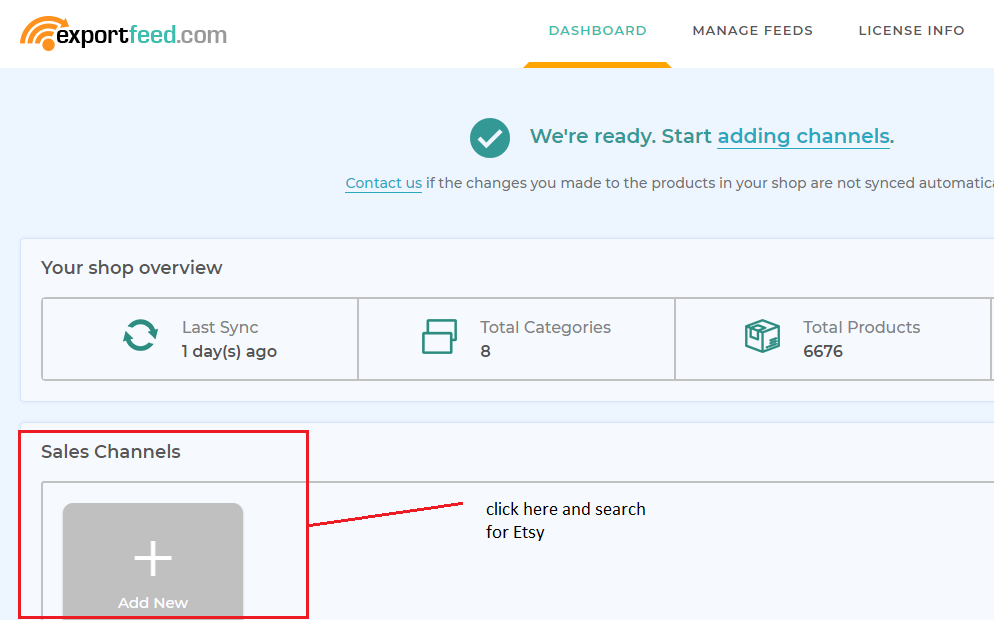 3. After you add Etsy to sales channel you can CREATE AN APP and connect our App with your Etsy store and you can start the feed creation process for that you need to gather the information needed. For that click on sell on Etsy.
4. After you click on sale on Etsy, the dialogue box will appear and click on create a New App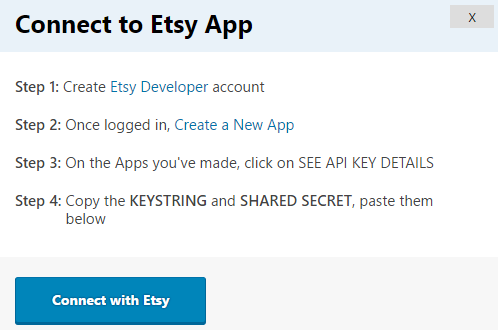 5. After you created an App put the credentials (keyString and shared key)  and click on connect to Etsy.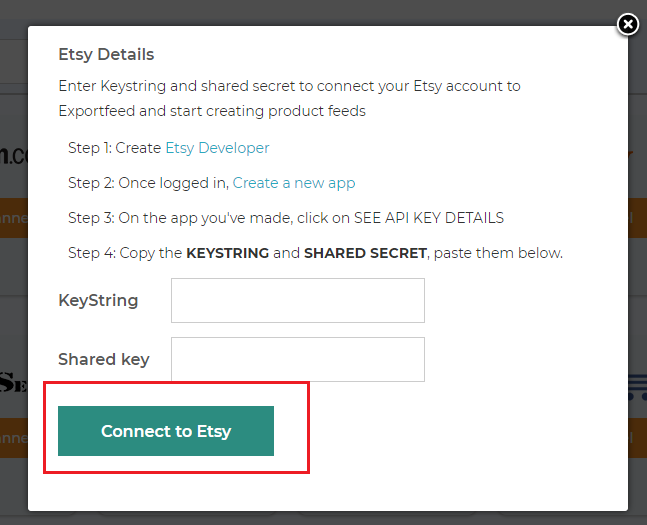 6. After you click on connect to Etsy, the dialog box from Etsy will appear which allows you to connect to Etsy. Click on Allow access to connect to Etsy, and once the Etsy connection is successful Etsy will appear your sales channel.
7) Now you can start with the feed creation process, for that click on sell on Etsy: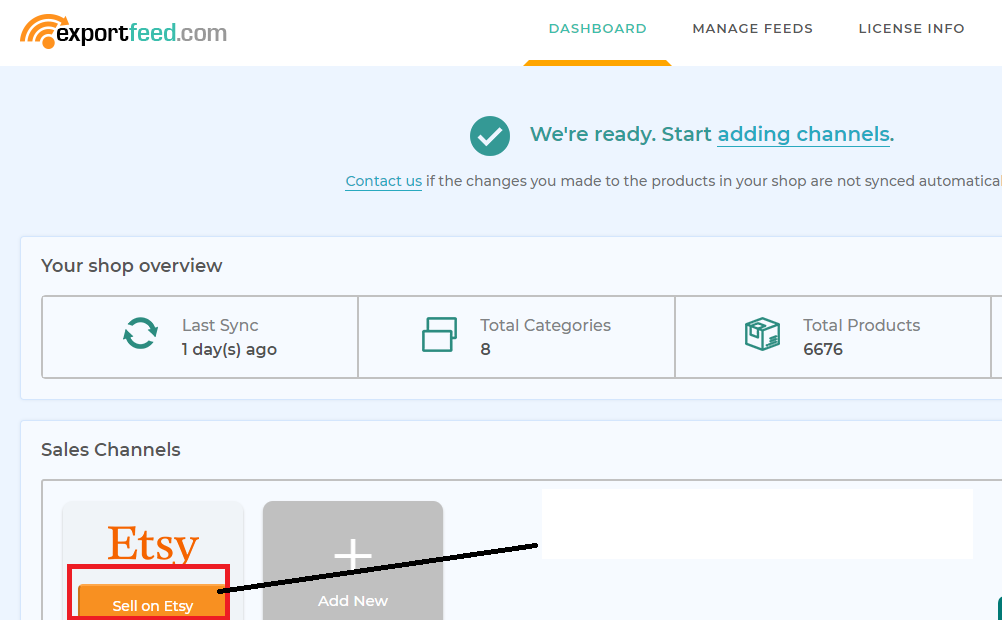 8) Now will be now redirected to Feed creation process. select your local category and Etsy category as shown in the figures below and proceed to get feed.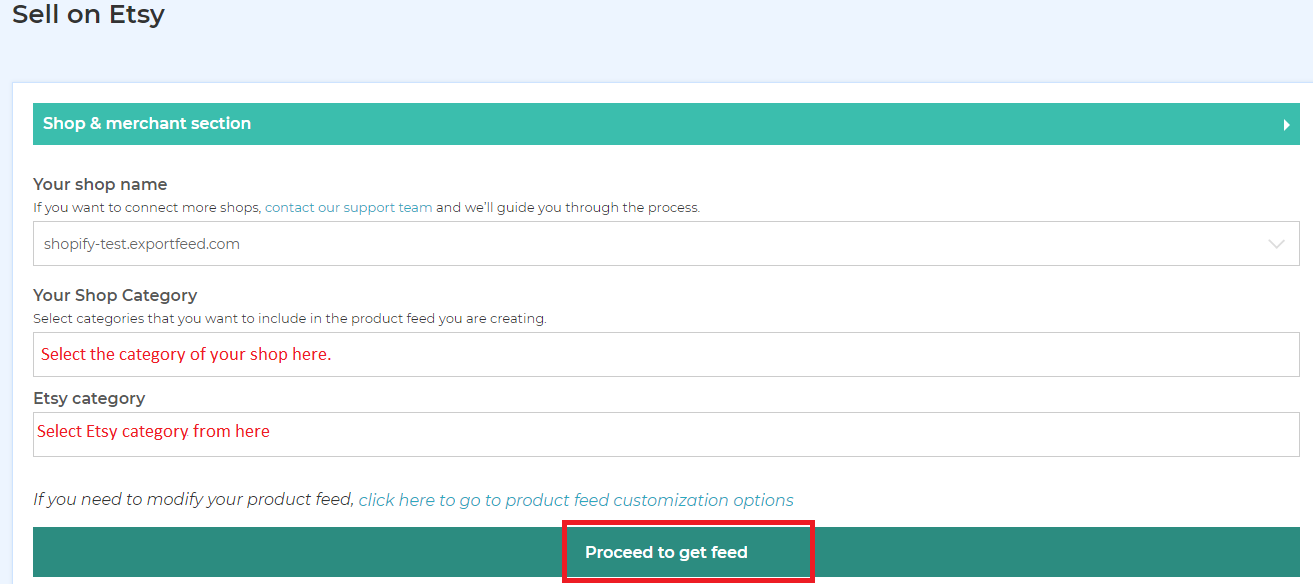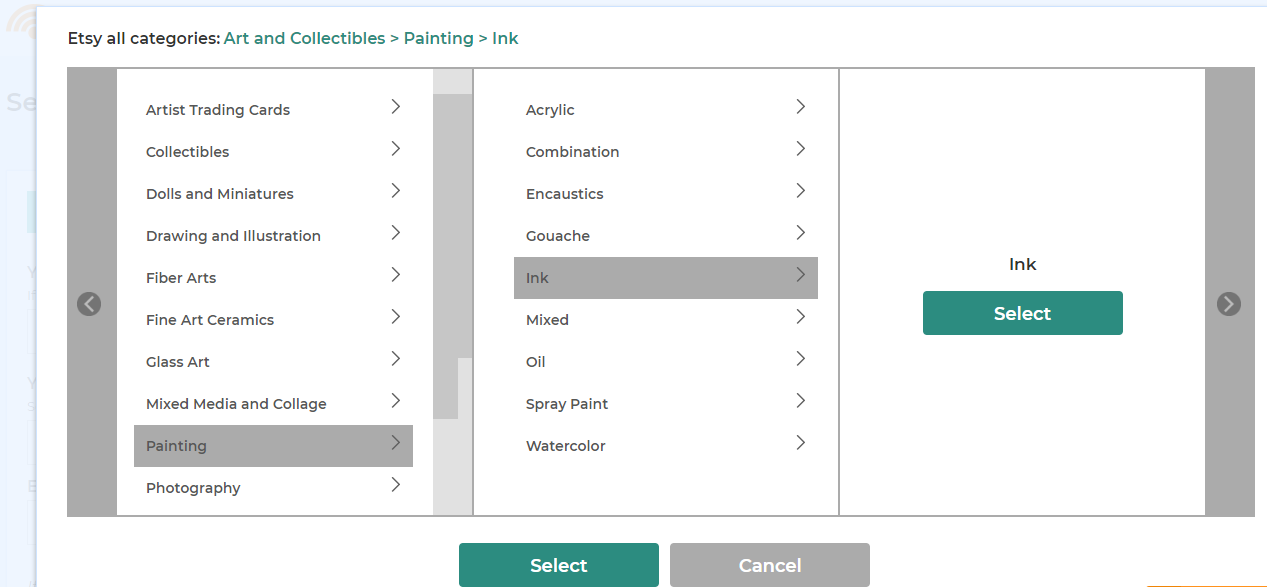 9)After that give your feed a name and Get the Feed.

10) After the feed has been created go to manage feed and upload the feed to Etsy.

11) After submitting feeds to Etsy we will be able to see the report of the product upload as shown below: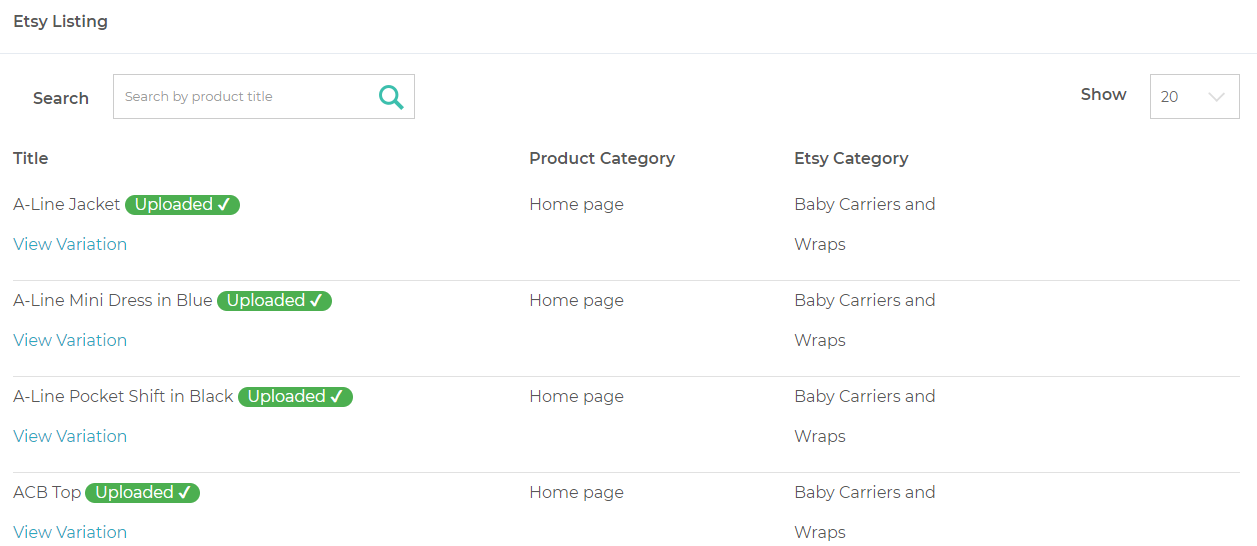 12) Once the products have been successfully uploaded go to your Etsy store>shop manager> listing to see the listing in your Etsy store.
Please contact us in case of any further concerns.