Webgains Integration Guide
Make sure that you are signed to webgains,
Supported Format
CSV (Comma Separated Values)
XML
TXT  (Tab-delimited)
 For Feed Setup process go through the steps below 
 Register for Trial licence key  
Activate the plugin
Required Attributes
Name
Product URL
Category
Price
Product ID
Description
Image URL
Delivery Time
Delivery Cost
1. Create your Webgains Feed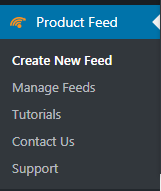 2. Select "Feed By Category
3. Choose your Woocommerce product category to include in WooCommerce to Webgains product feed.
4. Give a name to the product feed file you create for Webgains merchant.
5. Click on 'Get Feed'. You can also view your recently created feeds from the Manage Feed tab.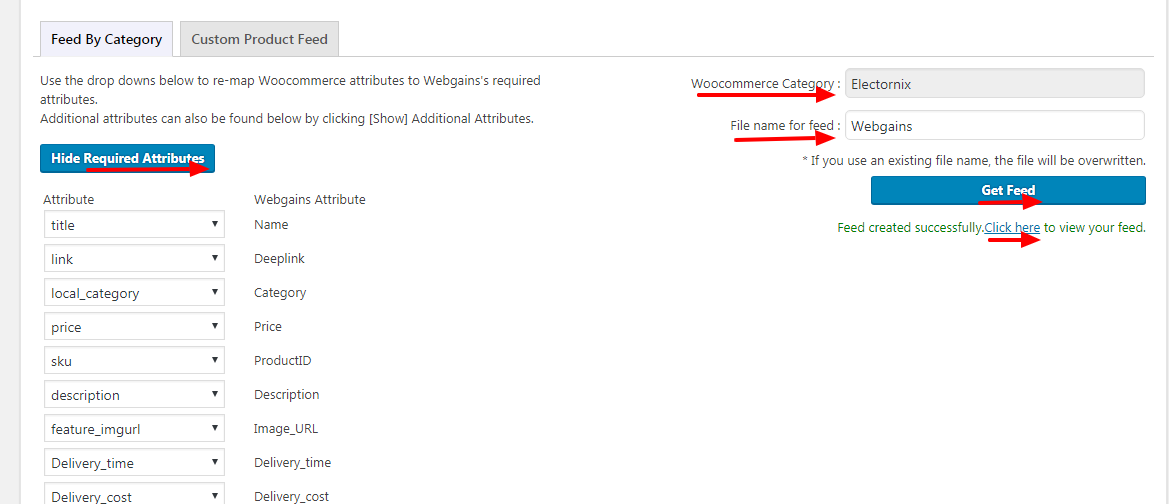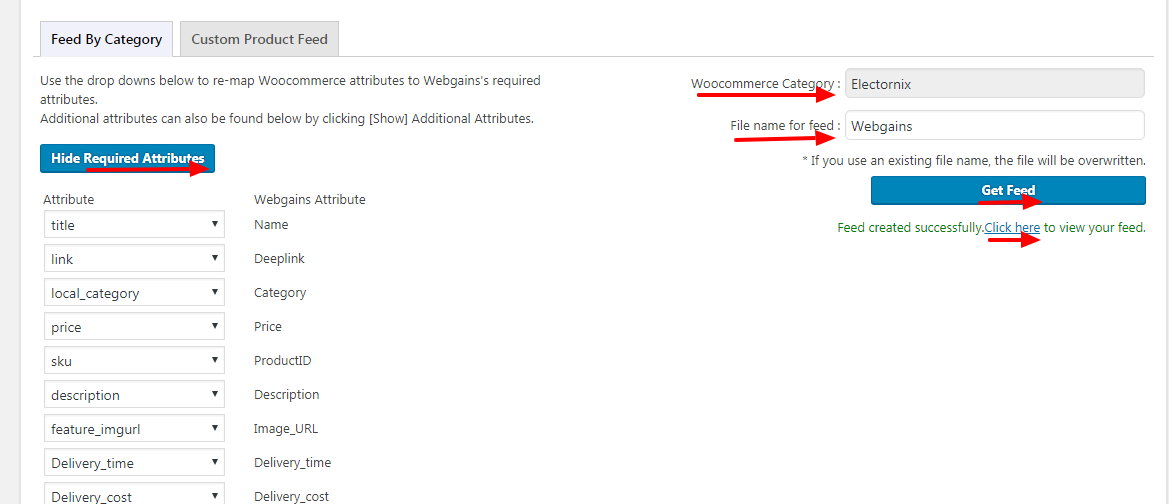 6. Click on 'Manage Feed' and view feed from there
7. When you think your feed meets all the required attribute you can submit to Webgains for review.