Feed customization options
Once your local attributes are created, it's time to map them to merchant-specific fields/attributes. Mostly these are automatically done but if you want to be sure or want to customize the mapping process, please follow the steps in this guide.
The ExportFeed App allows you to map from almost any data within your product data from your shop: title, SKU, descriptions, any other product attributes, custom fields, tag (single value), as well as default attributes (created by advanced commands).
Please see instructions below to map or remap from existing data.
1. Mapping/Remapping from Product Attributes
Once you have selected the category of your shop and the merchant category, you can map the product attributes with the attributes required by merchants.
For that go to feed customization options and you can easily map the attribute from the available   App's drop-down menus.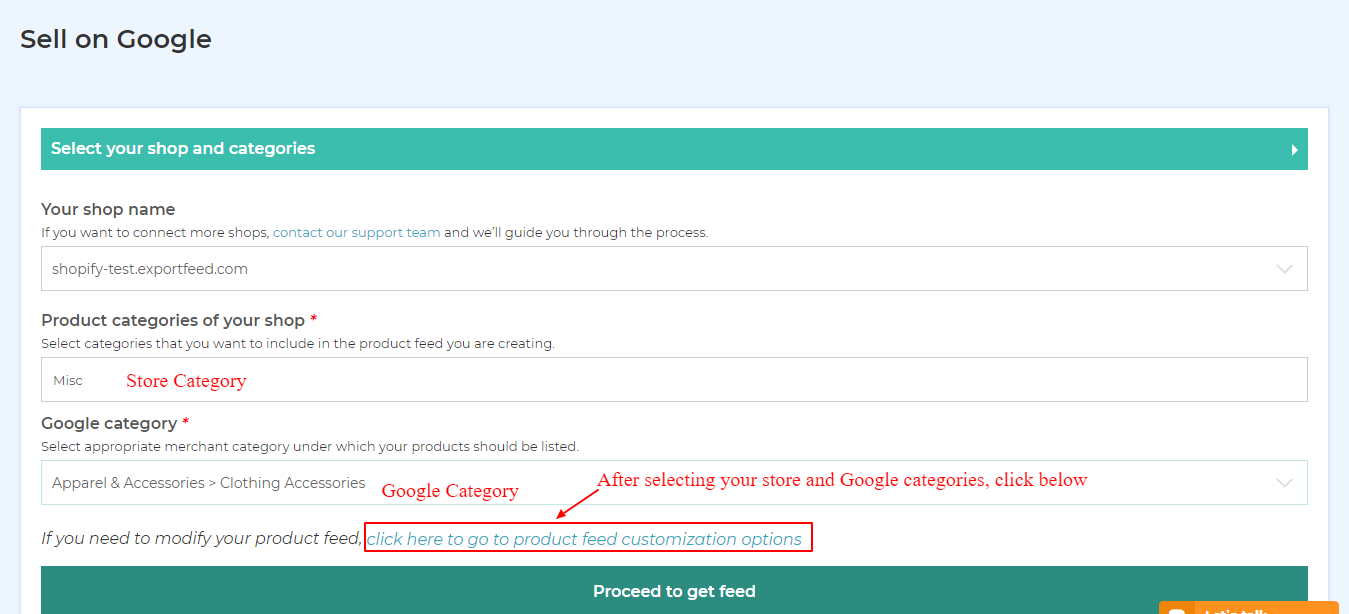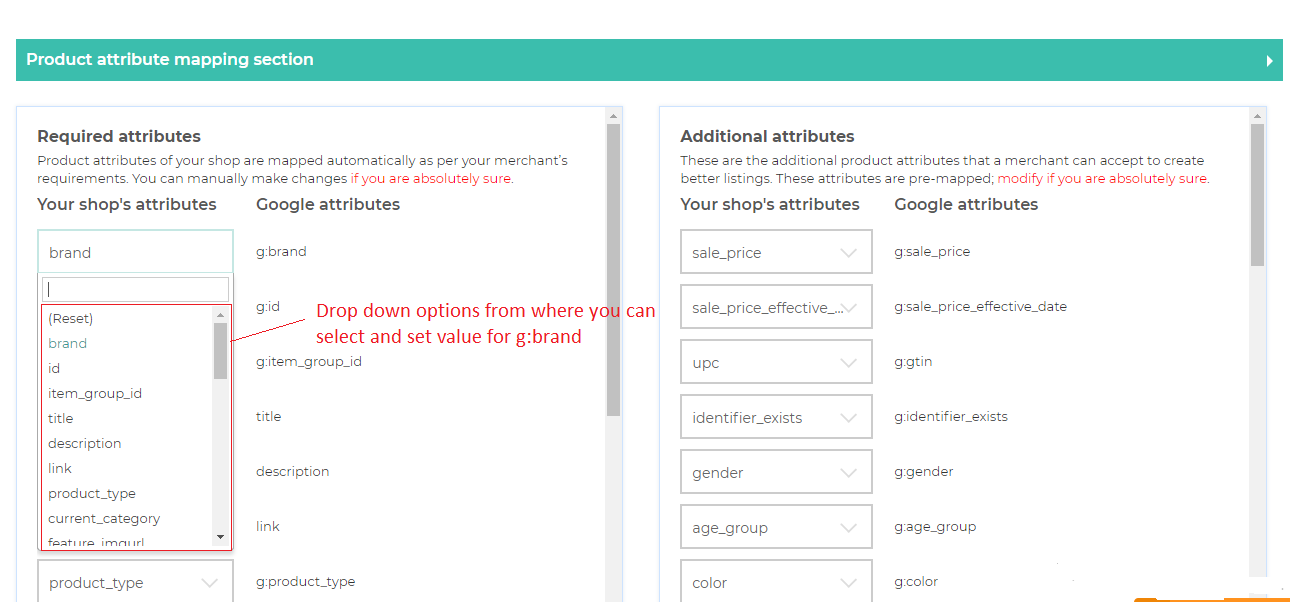 You will notice some (most) attributes are automatically mapped. The title, SKU, description & images. But note that some of these automatically mapped attributes do not have values. For instance, if your products do not have an assigned brand attribute, the brand value will be empty in the data feed. A quick way to check is to generate a data feed and inspect it.
Remember: Attributes listed above are taken from Products > Attributes of your shop. You must create your own attributes and link them to your products.
2. Mapping Using Advance commands
If the attribute you want to map is not available in the drop-down menu provided by ExportFeed App then you can map them using advance commands.
For that click on "Confirm mapping & continue to feed customization options" and navigate down to More advanced commands there, you will see a box to write the command where you can put mapping commands.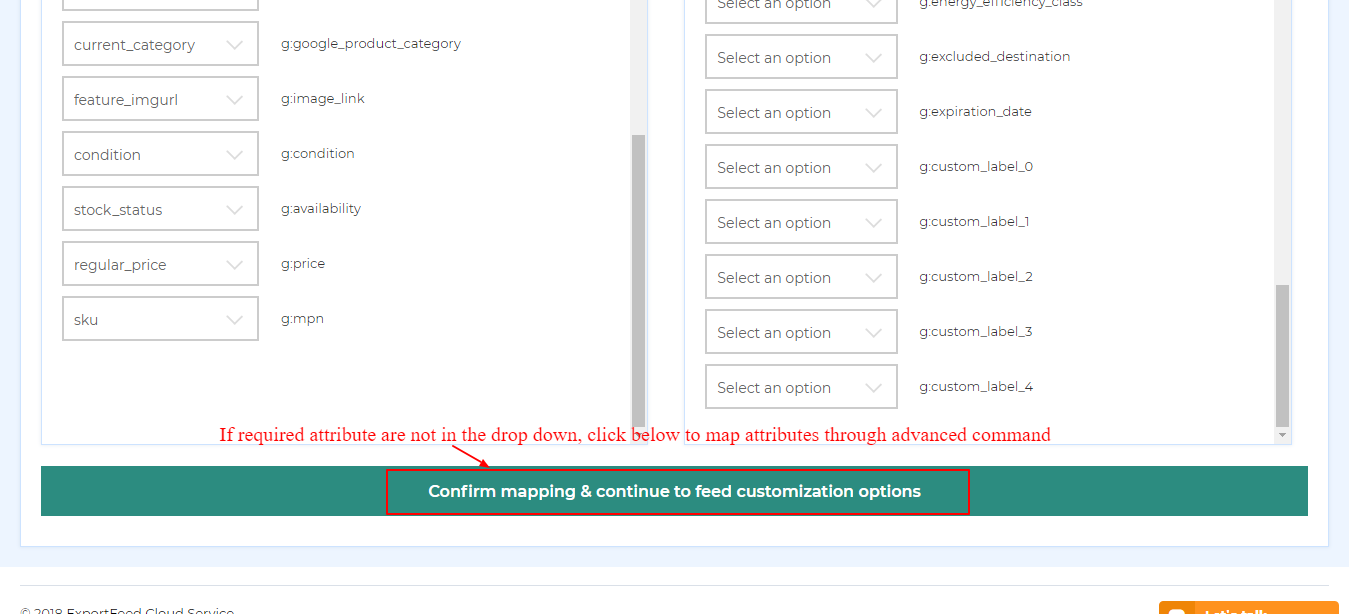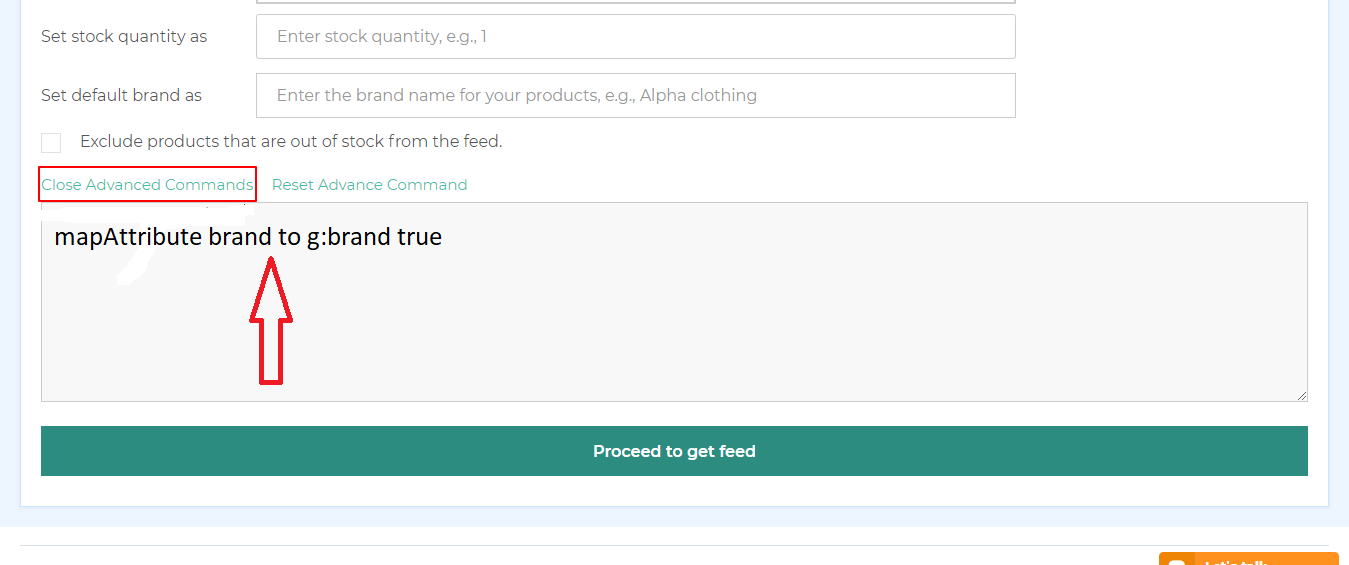 Note: keep the name of the attribute from your product in place of "brand" and keep the attribute of the merchant to which you want to map in the name of  "g:brand" 
Please contact us if you need any assistance with attribute mapping and feed customization option.