Amazon Plugin Installation and Feed Creation Manual
Looking to sell on Amazon? Here is the Amazon Feed installation and creation manual. No more complications; create the feed and sell on Amazon only.
1. Install and activate the Amazon feed plugin.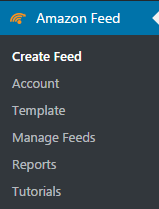 2. After installing the plugin, you need to add Amazon account.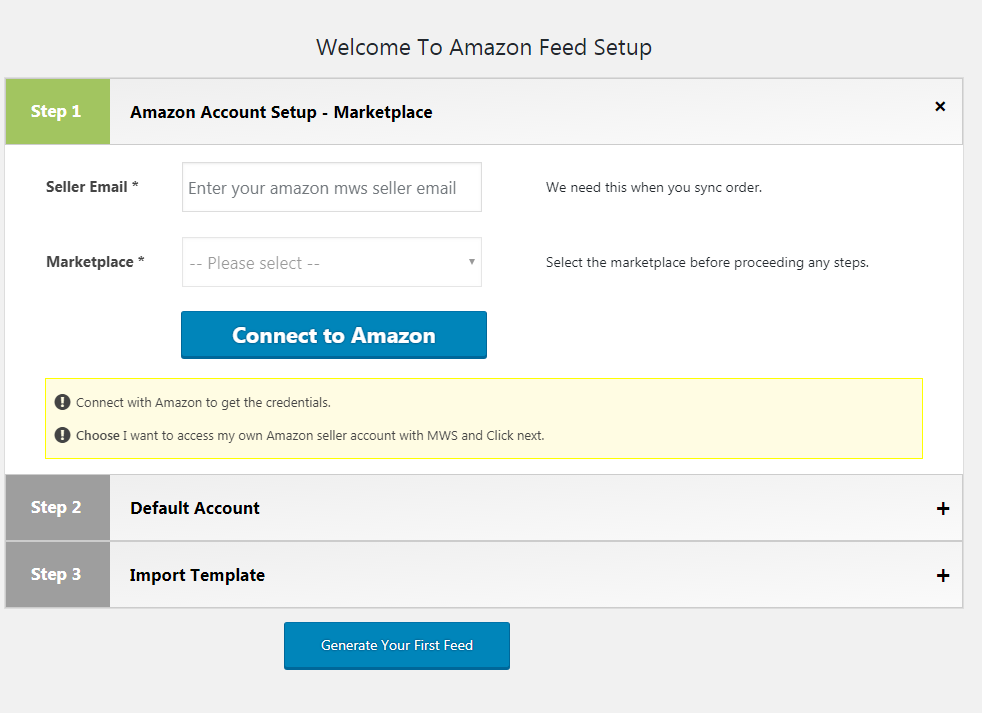 3. You have to enter your seller email and choose the marketplace to which you want to upload the products to(say the United States). After that please click on "Connect to Amazon ". You will be redirected to Amazon Sign In page. 
After that, you will receive a bunch of keys to connect your Amazon account to WooCommerce through API which will automate the feed upload and update process.
Note: If you haven't register yourself as a developer, then please register yourself to get the all the details. 

4. After clicking view credentials, it will display your Amazon AWS keys and secret key.  Once you have all the details, please copy the Seller ID,  AWS Access Key ID, and Secret Key and paste the details in the Default account (account connect) step in our Amazon plugin.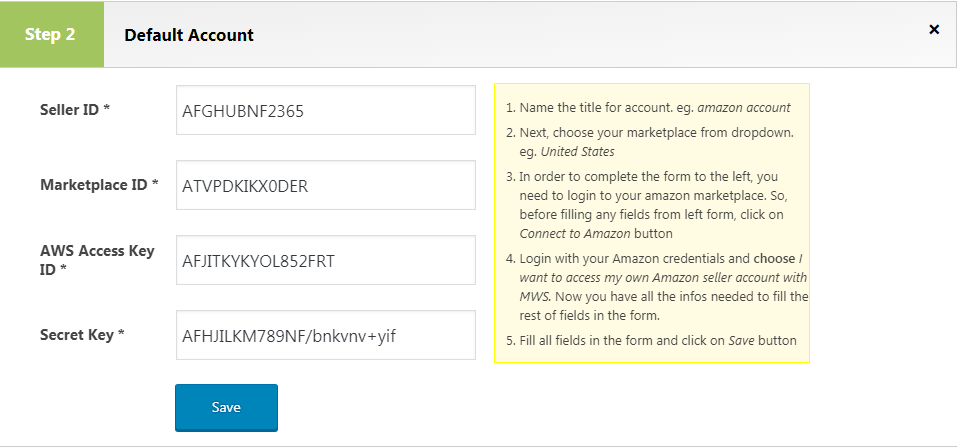 Note: For Marketplace ID, you can check your desired marketplace and select one from the below: .
Amazon US:  ATVPDKIKX0DER
Amazon CA:  A2EUQ1WTGCTBG2
Amazon UK: A1F83G8C2ARO7P
Amazon FR: A13V1IB3VIYZZH
Amazon DE: A1PA6795UKMFR9
Amazon IT: APJ6JRA9NG5V4
Amazon ES: A1RKKUPIHCS9
Once the account is connected, please click on save and move ahead to import template step. You can import the Amazon category in you want to list your products to. Click on import , once the template is imported , you can get started with the first feed creation. Click on 'Generate your first feed'.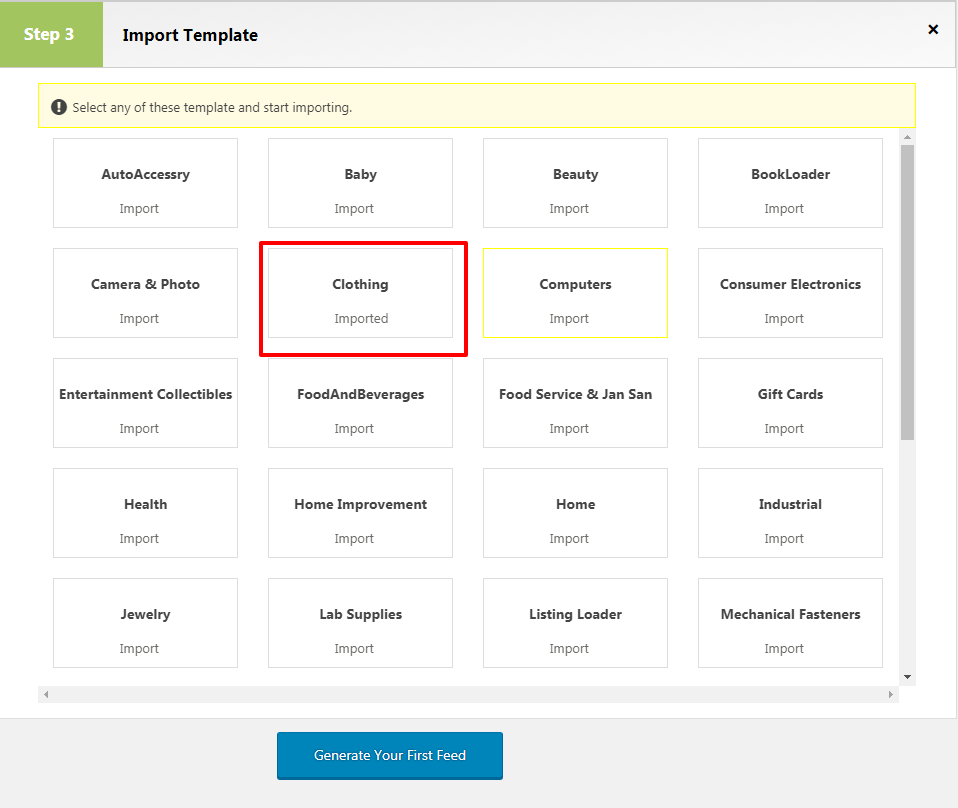 4. Create feed
In this section, you need to select the WooCommerce Categories that you want to upload to Amazon.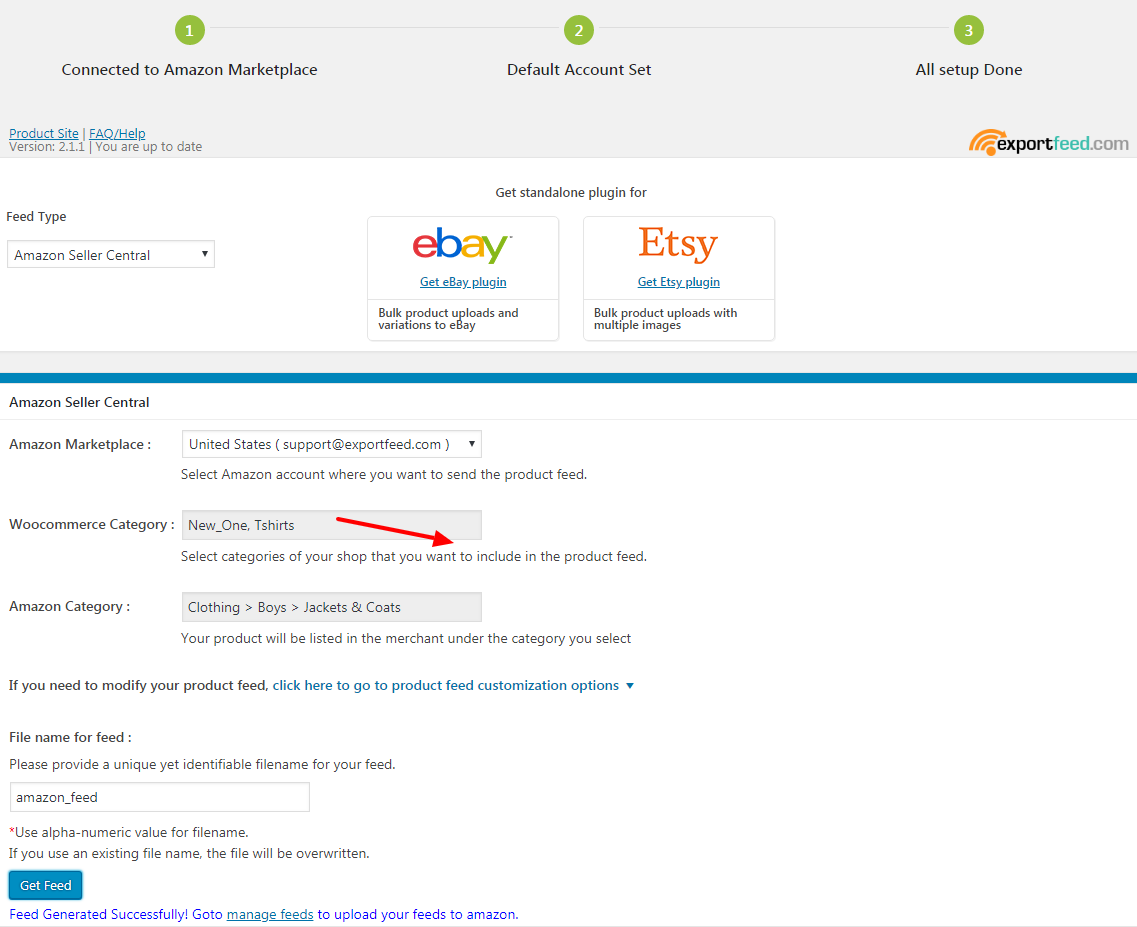 After that, you need to select the Amazon Category in which you want to upload your products.


Note: Supplying values in Amazon subcategory field helps in the better categorization of your products enhancing the search availability.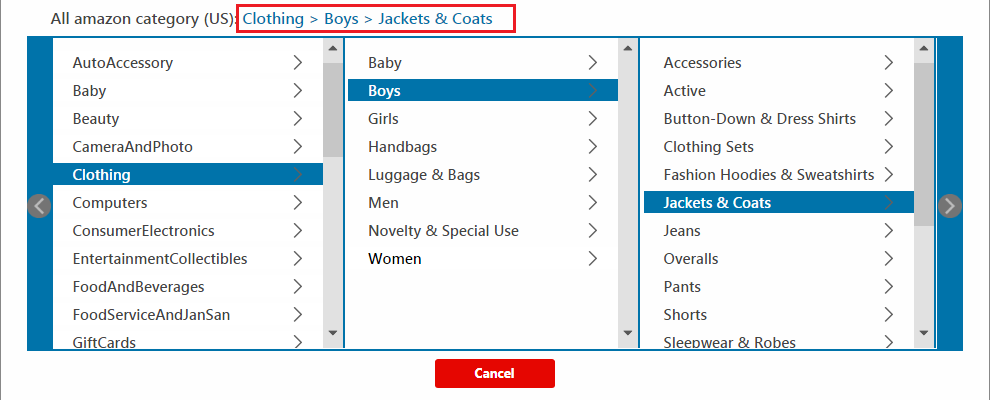 Select the most appropriate Amazon category.
*Depending upon the category chosen,  Amazon requires a certain value for Feed Product type in the feed. This is the type of product specifically defined by Amazon marketplaces as feed_product_type. You will find the value for product type on the flat file of specific Amazon category.  Learn more here.
Select a product type from the drop-down.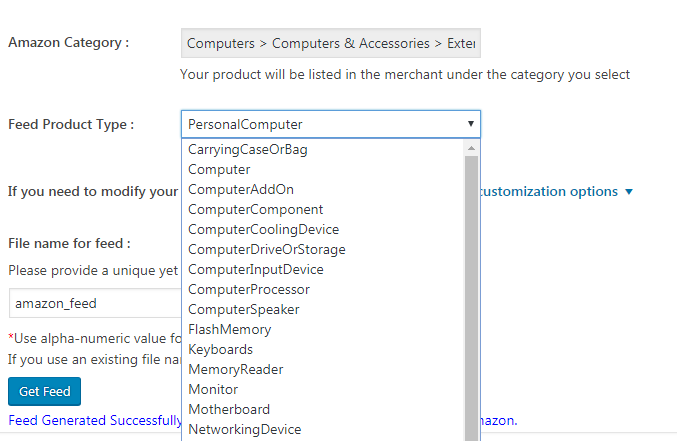 Feed Generated Successfully! Goto manage feeds to upload your feeds to Amazon.

5. Upload feed
Go to 'Manage Feeds' section.

Click on 'Submit Feed'

You will be redirected to submit feed page.
The default amazon account will be selected beforehand. 

Click on 'Submit Feed'.

A message will be displayed with the feed details and status in the 'Upload Report' section.

Once you submit your feed goto Report Page for its reports and results.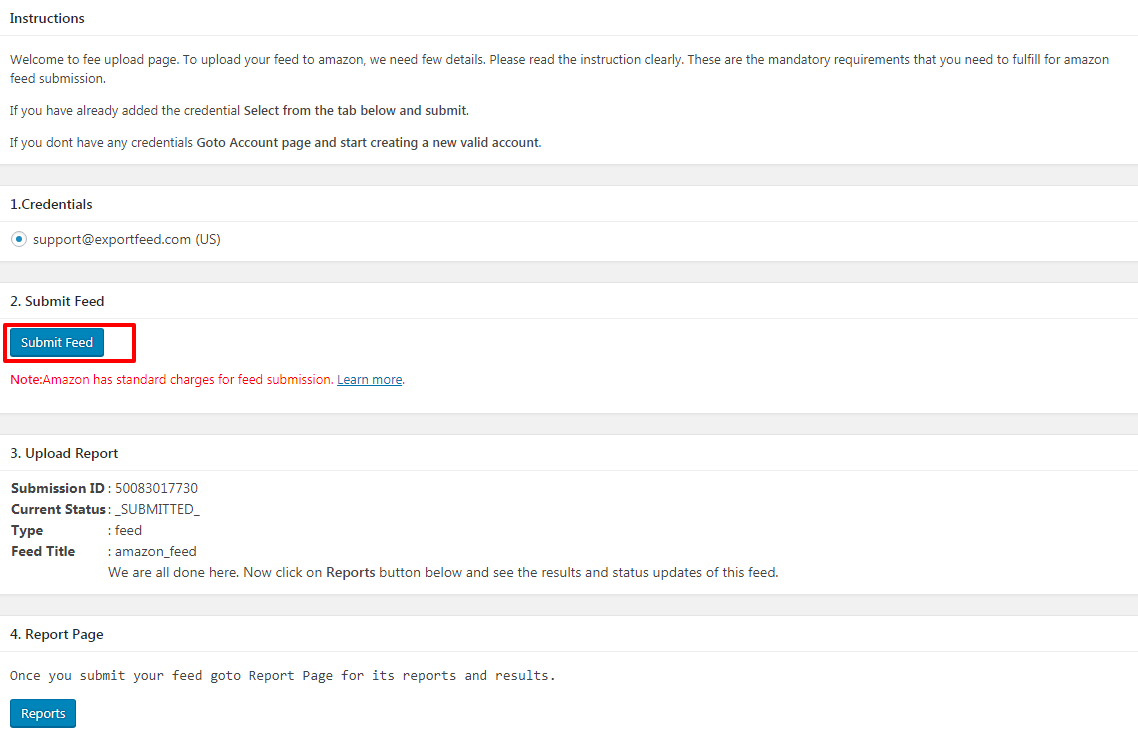 It will take some time to pull the report back from Amazon to your site. Wait for some time and reload the page.

On the Amazon Feed reports page, you will be able to check if all your product listings are successfully processed through view result or you can get the error report if any.  In case of any error, please contact us.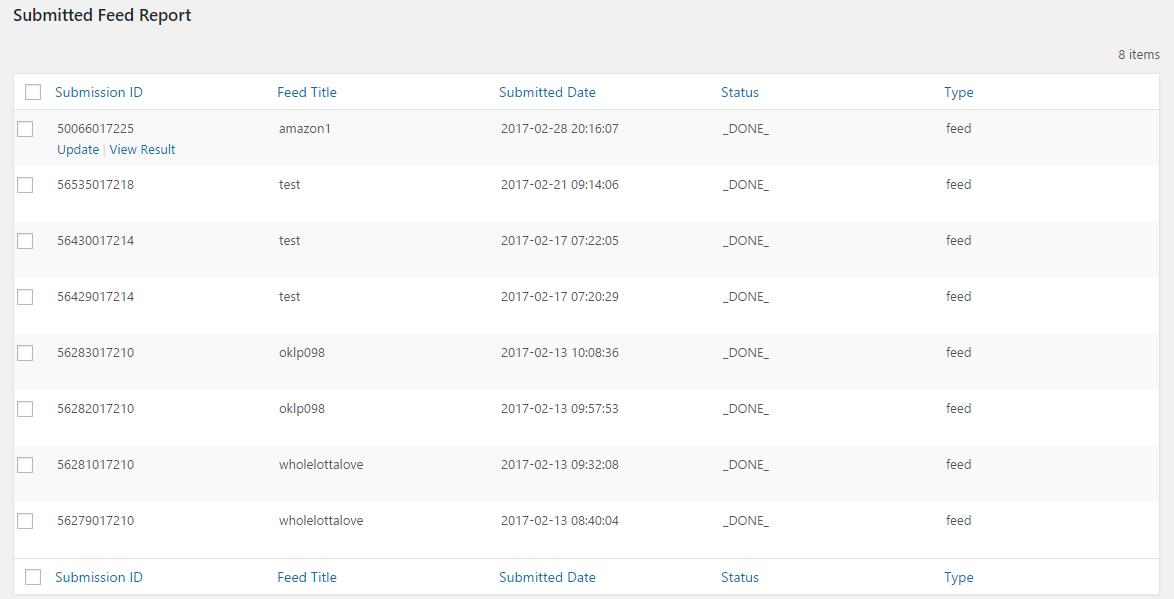 In case of no errors or resolved errors, the products will be listed on Amazon.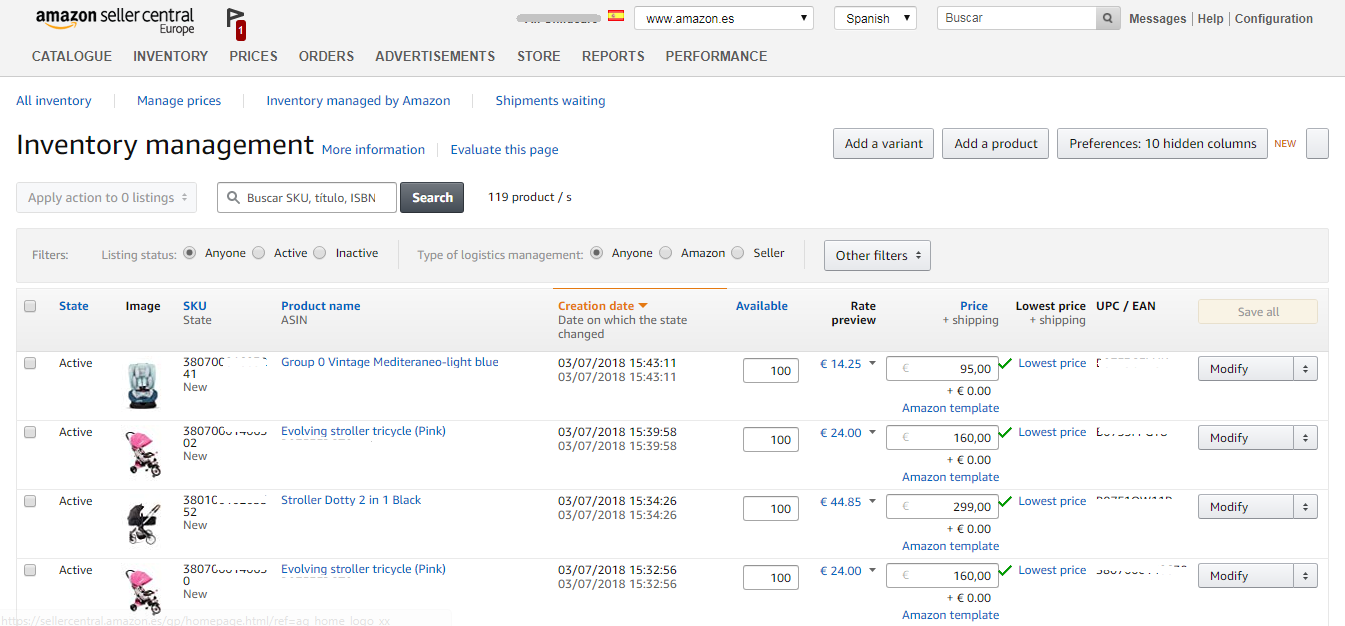 Successfully completed the product listings to AMAZON!