Installation Manual For BigCommerce App
Instruction to be folled BigCommerce App Installation and Use.
1. Install the app
-Go to the link : https://www.bigcommerce.com/apps/exportfeed/
-Click on Get it Now
-Log in to your BigCommerce Store
-Click on" Launch" and "Confirm"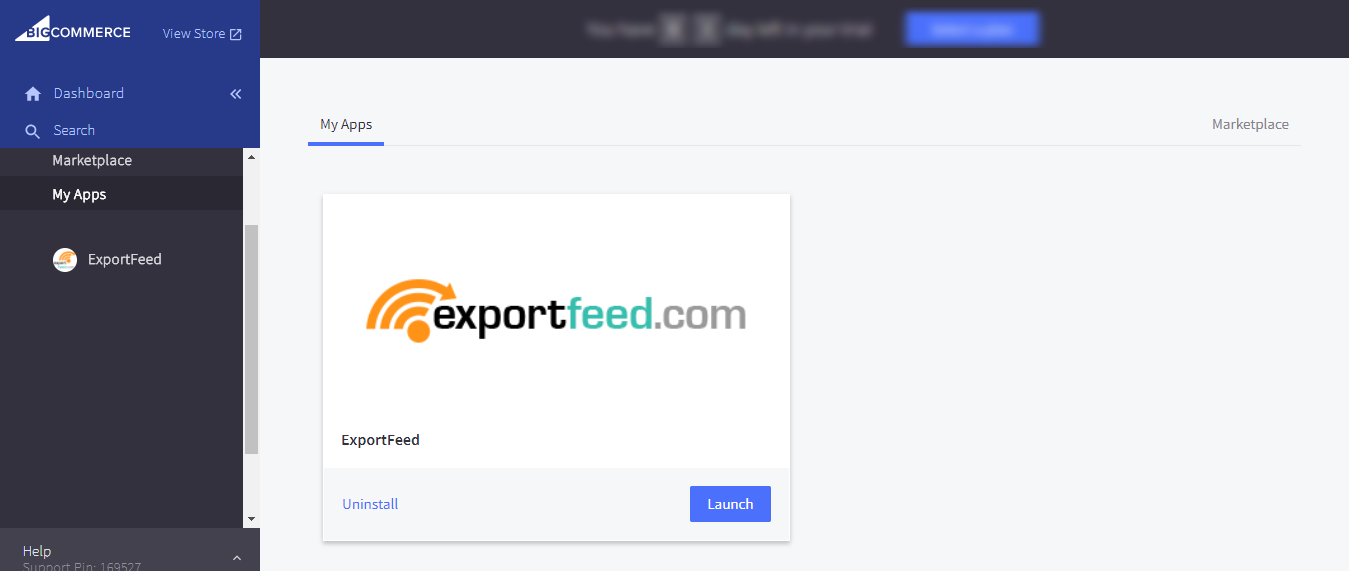 You will get the Congratulation page, if the installation is successful.

Initiate Shop Sync
At first you need to sync the shop in order to the get the product. Please follow the instructions below :
1. Go to "My shop" from sub menus

2. Click on your shop url/name for eg: www.moonlight.com/Moonlight
3. Click on "refresh product list"
4. You can view the progress in : https://rapid.shoppingcartproductfeed.com/my-shops?view=jobs
As the sync completed , you are ready to create the feed.
Save the License key
If you are using the trial(7 days free) license key or premium packages license key, save the license key to get the full feature of the app.  If you have not get it yet, Click here to register for trial and Click here for premium packages.
1. Go to My shop (from sub menus)
2. Click on your shop Url/Name
3. Save the license key
4. Click on "save"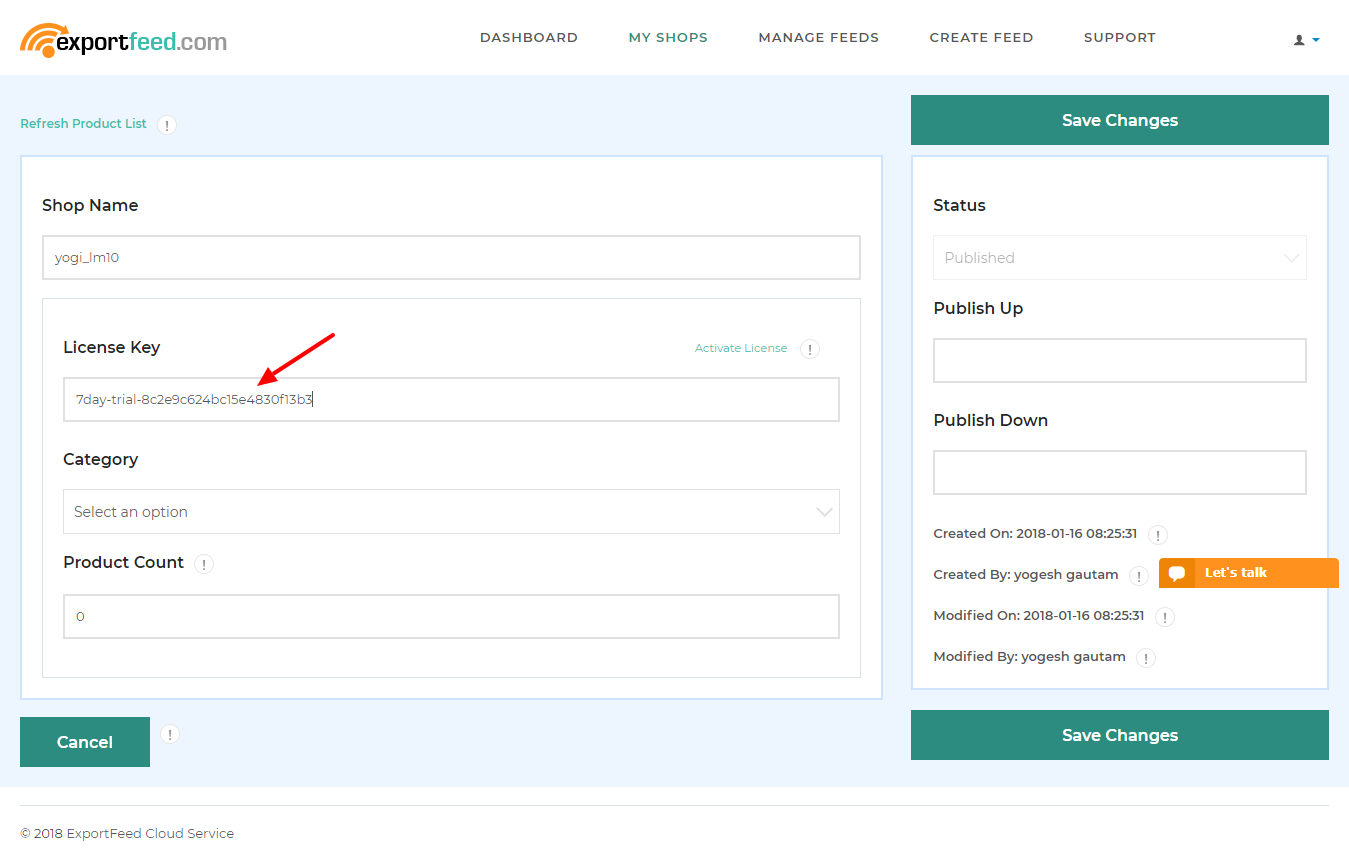 Note: Please do not click on the Refresh Product list more than once at a time. You can Refresh the product list when any changes is madeto your BigCommerce store.
Create your feed
After the sync s completed, Navigate to create feed and start creating your first feed selecting the merchant.

Fill the necessary categories and "get feed".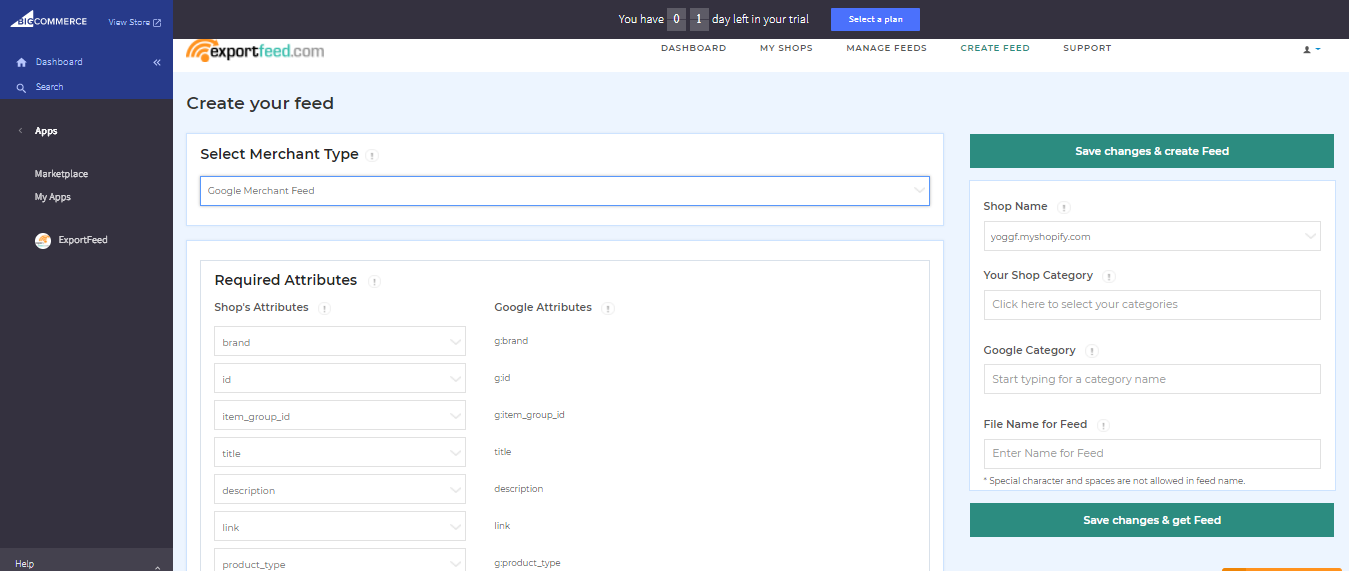 Feel free to contact our support for any queries and concerns regarding the process.