Installation Manual For BigCommerce App
Instruction for BigCommerce App Installation and Use.
1. ExportFeed BigCommerce App Installation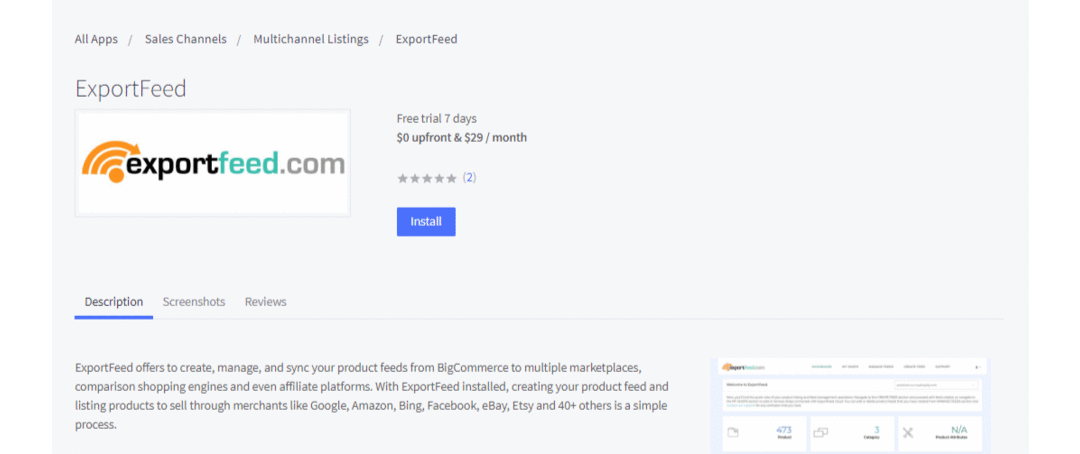 You will see the success screen as follows after the installation and shop sync process is completed. If you find that your shop sync process is stuck at the loading screen, please refresh the page.

Note:
Shop sync process only takes place once if you are on trial plan.
If you need to speed up your shop sync or re-sync the shop, please contact our support team.
The sync process time depends upon the number of product categories and SKUs on your shop.
2. Save the License key
If you are using the trial(7 days free) license key or premium packages license key, save the license key to get the full feature of the app.  If you haven't received it yet, Click here to register for trial and Click here for premium packages.
 Go to License Info menu
Check your license type
 Order a premium license if your license status is Expired
Enter the new license key and
Click on Change License button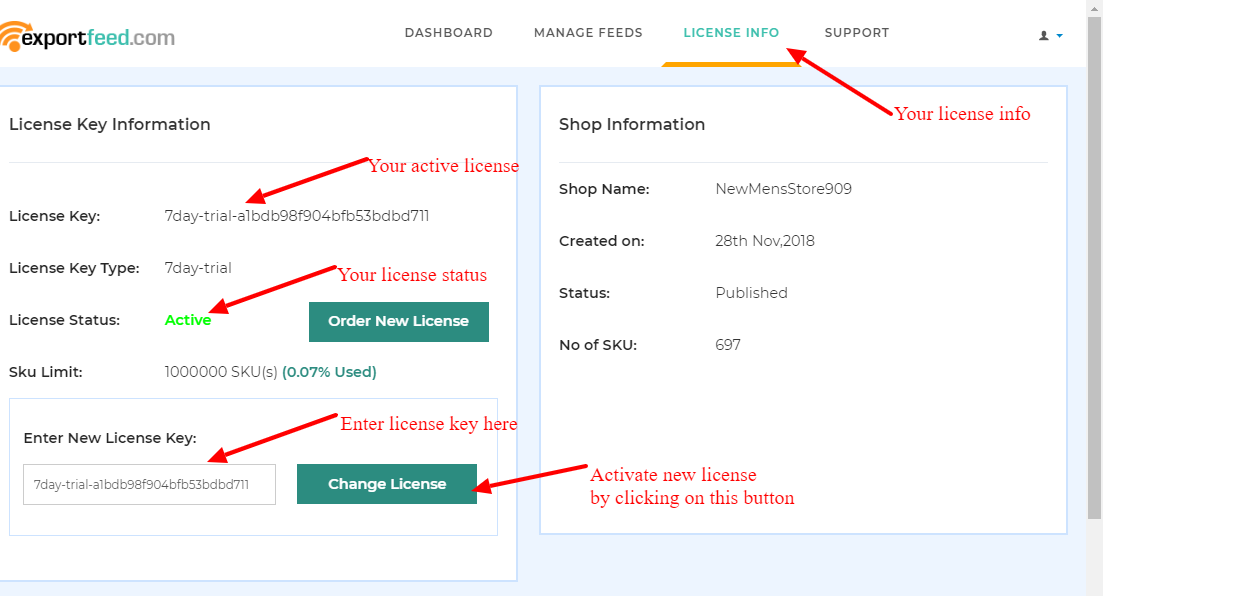 Note: If you are subscribed to a premium plan on ExportFeed, please make sure that your payment method is correct and the subscription is automatically renewed.
Start selling on Merchants
After the sync process is completed, you can start creating product feed for your selected merchant. You should start by adding sales channel of your choice and follow the intuitive process to create product feed.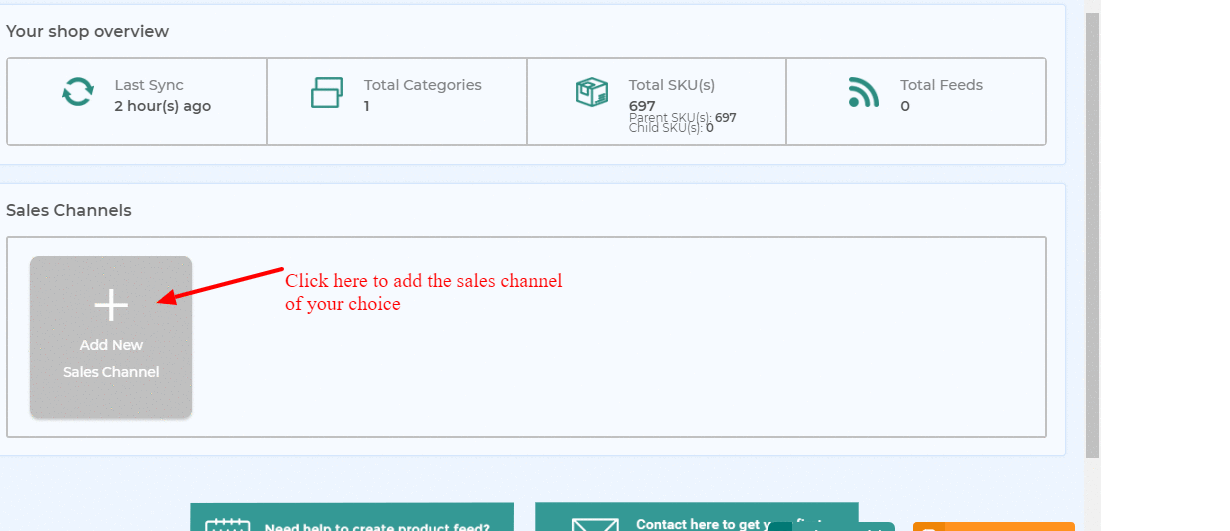 Check how easy it is to create product feed for your selected merchants here.
Few popular merchants: Amazon | Google Shopping |  Etsy |
Feel free to contact our support for any queries and concerns regarding the process.