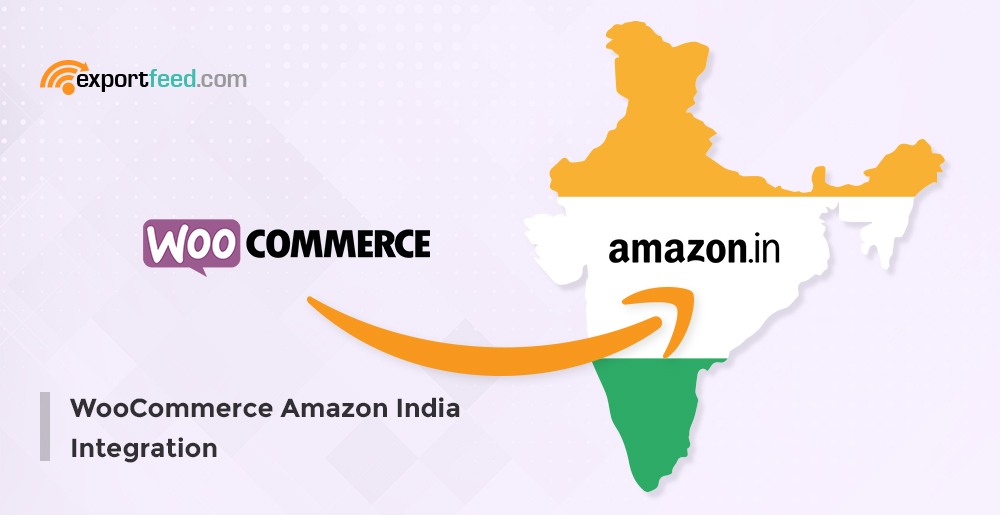 Amazon launched in Indian marketplace in 2012. Since then, many Indian businesses have been able to create a steady new source of revenue through this sales channel. The reputation of Amazon to provide quality service to the online shoppers has continued in the Indian marketplace also. And with the businesses who are able to match up with the values of Amazon, they have also been able to grow with Amazon.
However, it is not just the new businesses that have grown with Amazon, but the older eCommerce sites that were already operating in India have also joined the sell on Amazon program to reach even greater heights.
Comparing the popularity of three eCommerce platforms in India
When we looked into a basic comparison between Shopify, WooCommerce and OpenCart topics among the Indian searches, we found that WooCommerce beats the charts by far followed by OpenCart.
Again, when we look into the data about the popular marketplaces, we find that Amazon is still on top of the list, leaving far behind the other eCommerce giants: eBay and Walmart.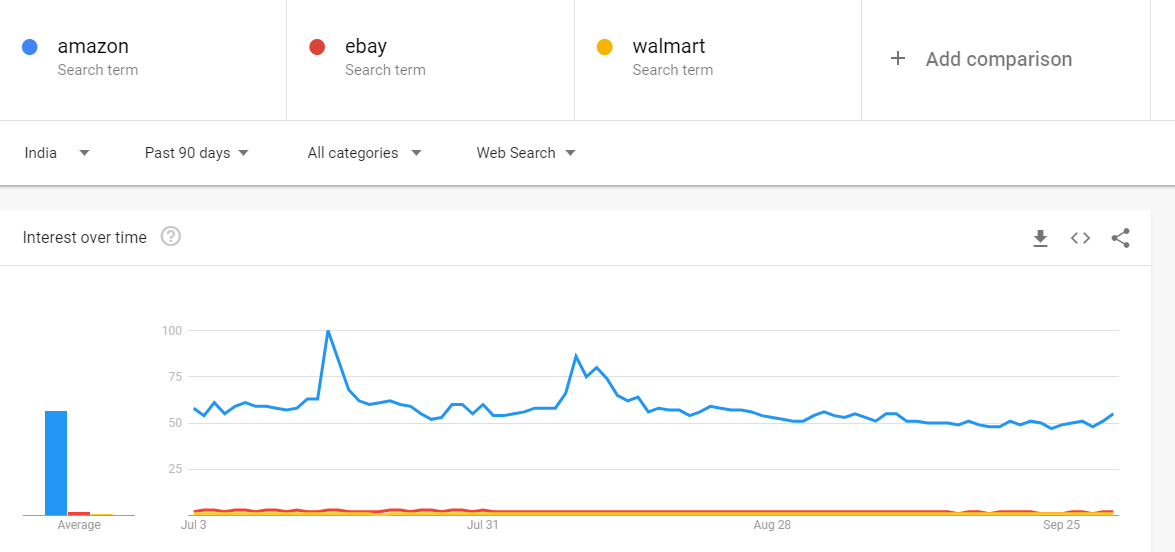 Now, keeping thoughts about these observations, we'll here discuss integrating your WooCommerce shop with Amazon India marketplace. Let's take a look at the steps:
1. Create your Amazon India Seller Account
When you already own a WooCommerce based store, before anything else, you'll need a seller account on Amazon India to start syncing products with WooCommerce Amazon India integration.
2. Prepare WooCommerce products for Amazon India
Amazon India also follows the standard practices like any other Amazon marketplaces. If you are using creative product images with a lot of promotions on your WooCommerce store, you should change them to high-quality images with the plain white background. Also, keep thoughts about the product title and descriptions. Most important information is the UPC or GTIN or Brand value of your product. Make sure you provide this info to Amazon.
3. Set-up data sync between WooCommerce & Amazon
You need to send your product information to Amazon India and receive the data sent by Amazon on your WooCommerce site. This would need a lot of technical know-how and incur a lot of time and cost. However, you have an easy solution. Simply install ExportFeed Amazon plugin and your work will be simplified immensely.
What more with ExportFeed for WooCommerce Amazon India Integration?
Select your products and send them from WooCommerce to Amazon India without spending much time.
Select all products of a specific WooCommerce category or send individually picked products.
Include or Exclude the variations of your selected products to send to Amazon India.
Easily match the product category of your WooCommerce shop with the product categorization of Amazon India.
Make changes to the product title, description, and other product attributes of your WooCommerce site for product listings on Amazon.
Receive Amazon orders and process those from your WooCommerce shop itself.
And if you need help from us anytime, please feel free to contact us at any time.