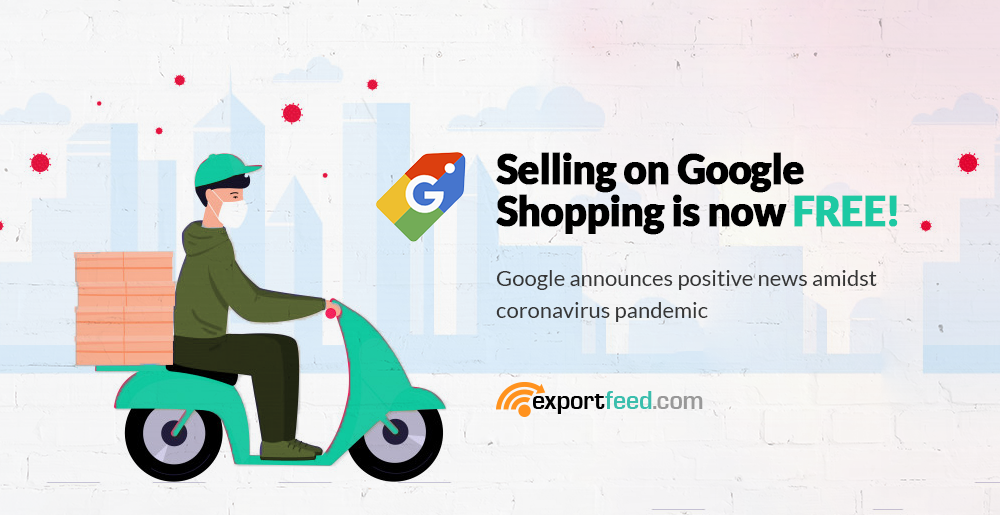 Business has been slow and even halted for millions of retail businesses all around the world since the coronavirus outbreak.
As a result, we got to witness a drastic switch to digital shopping within a matter of days since going out meant exposing yourself to a deadly virus.
While we could talk for days about all the terrible things that have happened since the  pandemic, Google was generous enough to announce some positive news to help businesses and consumers with their new offer.
The news came from Google's official blog on April 21st, 2020 from Bill Ready – it's now free to sell on Google.
When will Google Shopping's free listing offer start?
This offer will take effect before the end of April, 2020 .
Are all countries eligible for this program?
As of now, Google's free listing offer is limited to the United States and will expand globally before the end of 2020.
Are all E-commerce platforms eligible for Google Shopping's free product listing?
Google is continuing to work closely with many of their existing partners that help merchants manage their products and inventory, including Shopify, WooCommerce, and BigCommerce, to make digital commerce more accessible for businesses of all sizes.
How do I apply for Google's free product listing offer?
The steps are clearly outlined in Google's help center.
Google is hoping to see their Shopping tab primarily consisting of free listings by next week.
Since hundreds of millions of consumers shop on Google everyday, they will be able to see a lot more merchants to buy from.
We hope you make the most out of this offer and start listing on Google right away.
If you're looking for a solution that automates the whole process, give ExportFeed a free try!