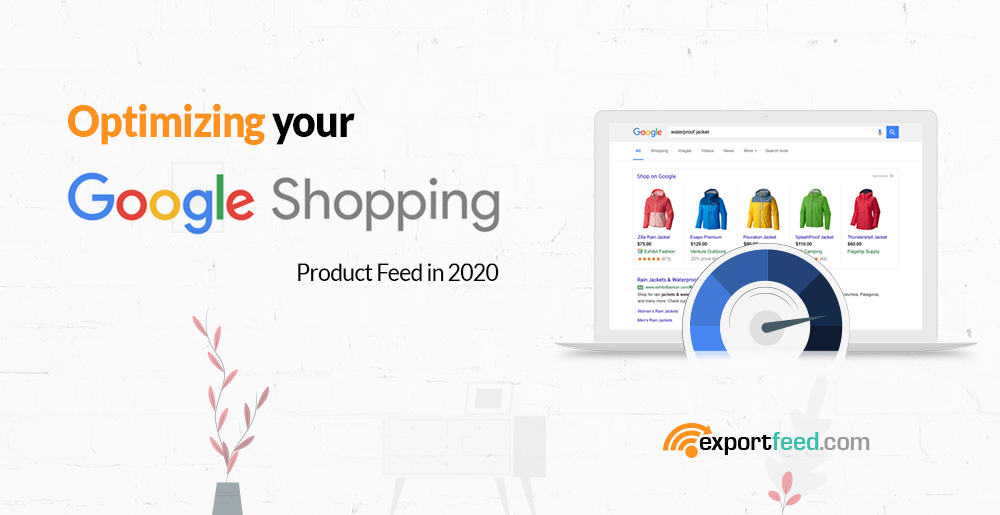 85% of product searches start on Google. Is that enough to convince you to start selling your products on this platform that is getting bigger by the day? 
Ever since the coronavirus pandemic, online shopping has reached new heights. In fact, a lot of E-commerce businesses have managed to take full advantage of the limitations set by the physical world and switched to all digital platforms to make themselves discoverable. 
Google Shopping ads drive 76% of retail search ads spend and generate over 80% of all clicks on Google Ads.
However, simply listing your products on Google Shopping does not guarantee immediate sales.
Here are some tips that can help you optimize your Google Shopping product feed listing in 2020.
1. Search-friendly product titles
A general rule-of-thumb while creating compelling product titles is placing the keyword as close to the start as possible. 
Avoid stuffing keywords in hopes that they will boost your listing – in fact it'll do the opposite.
Make sure you include the brand, color, size, dimensions, gender and any relevant aspects of your listing so that a customer can figure out exactly what you're selling without having to read the description.
2. Refine product categories
The better you select your product category, the more chance of it showing up on your potential customer's search results.
For instance, here's an example of a store that might sell colorful thermoses: 
Home & Garden -> Kitchen & Dining -> Food & Beverage Carriers -> Thermoses
You might be surprised by the level of filtering that comes with Google Shopping's categories. It might seem arduous but it's well worth your time.
3. Use clean but compelling product images
The combination of a great title with an equally great product image can work wonders for your Google Shopping listing.
You do not have to have a fancy set up to get great pictures.
Simply use a clean, plain, preferably white background and make sure your products are centrally aligned to the frame. 
Avoid using watermarks, logos, or any text on your images.
4. Make full use of product description
No one's interested in reading the history of your thermos and the wonders it does to keep the family together during winter. 
Google prioritizes the keywords used in your product description. 
Just like the title, avoid stuffing keywords here as well. 
What you can do instead, is include a secondary keyword that compliments the primary keyword. 
Use short sentences that describe the basic usability/functionality of your product. 
5. Spice up listings with merchant promotions
Merchant Promotions is a free feature that allows you to distribute online promotions with Shopping ads on Google.com. 
When you add promotions to products that you sell on Google, shoppers see a "special offer" link (e.g. 15% off, free shipping, etc.). This link can increase the appeal of your Shopping ads and encourage shoppers to buy. 
Here are the types of promotions that Google lets you use: 
Discounts: Percent off, cashback, buy one get one free, or buy one get 2nd percent off
Free gifts: Free item or free gift card for a specified value
Shipping: Free or discounted shipping 
Automate your Google Shopping listings
Creating Google Shopping product feed can take anywhere from a few minutes to hours depending on the number of products you have.
You can use a feed management solution like ExportFeed to make sure your listings are free of errors and more importantly, sync seamlessly with your online store without having to manually update them every so often.