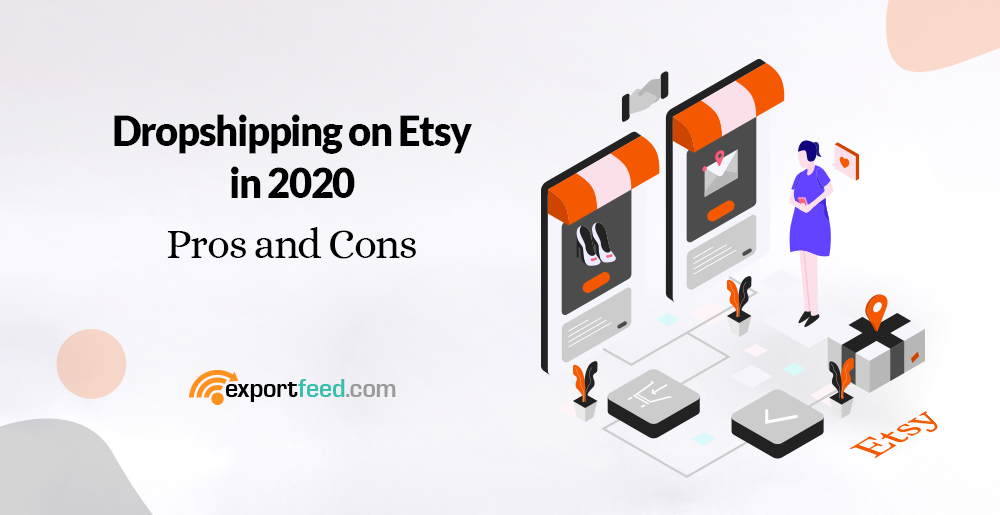 The popularity of dropshipping over the years has led almost every new and aspiring entrepreneur to consider this business model at least once in their lifetime – especially with Etsy.
The main question is, however, not if other people are dropshipping on Etsy – its whether it is legal.
Let's get right into it.
Is dropshipping on Etsy allowed?
Etsy's policies do not directly mention anything related to banning 'dropshipping' on their entire website.
What they do admit is that they allow reselling in some cases.
"'Reselling' is selling an item that you, the seller, did not make or design."
Technically, this is all dropshippers need as a loop-hole to the anti-dropship policies.
Another crucial point to remember is that Etsy only allows reselling in vintage and craft supplies categories.
If you're thinking about reselling from a third-party supplier to Etsy, then it is outright illegal and you'll end up behind bars.
Why is dropshipping on Etsy so popular?
As of 2019, close to 45.7 million buyers had purchased goods through the Etsy ecosystem.
Biggest targeted audience: This audience is specifically shopping for hand-crafted, artisanal or vintage items.
Reputation: Etsy has a special place in every artist-turned-entrepreneurs' hearts. They are strict with not letting any corporations take over their marketplace and promote originality.
Supportive community: Etsy has a huge community of active sellers who help each other out that makes it feel like a family rather than an E-commerce website.
However, its not all sunshine and rainbows. Let's look at some downsides of dropshipping on Etsy.
Cons of dropshipping on Etsy
Hefty fees: Etsy charges a $0.2 listing fee along with a 5% transaction fee. Combine that with the shipping charge and wrapping costs and you have the actual number.
If you're thinking about redirecting your Etsy visitors to your dropship store, don't even think about it because it is strictly prohibited.
Termination of Wholesale program: On July 31st, 2018 Etsy terminated the closest thing to dropshipping program that existed making it almost impossible to safely dropship on the platform.
Listings expiry: Your listings expire after four months. This means doing the whole listing process all over again if you do not have too many customers dying to buy from you.
Sanctions policy: This policy allows third-party payment services like PayPal to have the authority to independently monitor purchases and block them if necessary.
Limits for scaling: Etsy, by nature, is not designed for people who want to mass-sell their products, which is the exact plan of most dropshippers. If you ever reach a state where you have so many orders, it'll be time to leave the marketplace.
Uncertain future for dropshippers: Almost every dropshipper on Etsy is anxious about when they'll implement a strong policy that strictly forbids any loophole that is allowing them to dropship. Most think it's only a matter of time before a strict policy is in place.
What is the best option for dropshipping on Etsy?
We'd strongly suggest that you not stay entirely dependent on Etsy's marketplace and operate your own dropshipping store at the same time.
Your standalone E-commerce store will also allow you to sell to other merchants such as Amazon, Google Shopping, eBay and more.
However, doing it manually will take loads of time and effort on your part.
This is where ExportFeed can help you shorten and automate the whole process.
Get started for free and jumpstart your dropshipping business today!
Bonus Tip: Not sure whether to sell on Shopify or Etsy? Click here to find your answer!