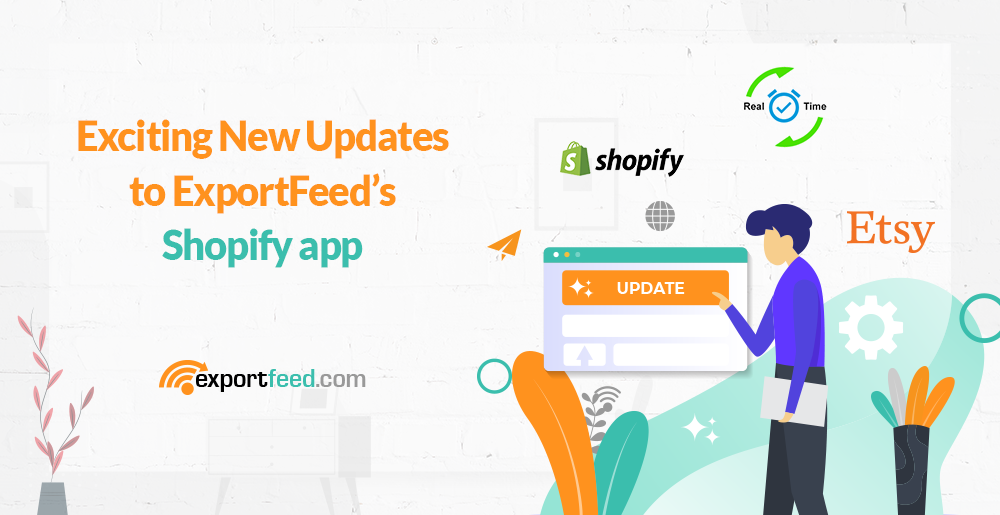 Starting from June of 2020, ExportFeed introduced a lot of new features among which the real-time orders & inventory sync for Etsy is probably the one that has a lot of our customers are looking forward to.
We'd like to take this opportunity to formally introduce these features and answer any burning questions you may have regarding them.
At ExportFeed, we let our customers be at the forefront of our decision making by closely listening to what they want from our solution.
Let's dive right into the questions that might be of interest to you.
What exactly are the new features offered by ExportFeed's Shopify app?
The biggest benefit of switching to the new pricing plans is that all of our packages come with real-time order/inventory update by default.
We're super excited to offer the real-time sync feature at an affordable $10 bump to the existing Basic subscription package.
If you subscribe to any other packages, they'll come ready out-of-the-box without any extra fee!
Since a majority of our customers were having trouble with the delay in order/inventory sync, we decided to make this feature readily available if you use ExportFeed, regardless of the subscription type.
The great news is that you have the opportunity to perform live assortment, stock and order/inventory syncs between Shopify and Etsy as well as other major platforms.
Another update includes the meta-field sync feature being available starting from the Advance Seller package, which was limited to Super Seller and above previously.
Is real-time order & inventory sync available on free trials?
Of course.
Along with every other feature that any of the paid subscriptions provide.
Do customers subscribed to the older pricing plans need to upgrade?
You can keep using our app as you wish with the current features accompanied by your existing plan or you can subscribe to the live order/inventory sync feature for a relatively small extra fee of $10.
The Basic package now starts at $29.99, which is still a bang for your buck.
We would strongly recommend you upgrade to the new plans since they offer a lot more value for your money.
Are the old pricing plans still available for new customers?
No, we're completely abandoning the older plans since they are obsolete compared to the new pricing plans.
If you have any queries regarding the change in pricing, please feel free to contact our support team.