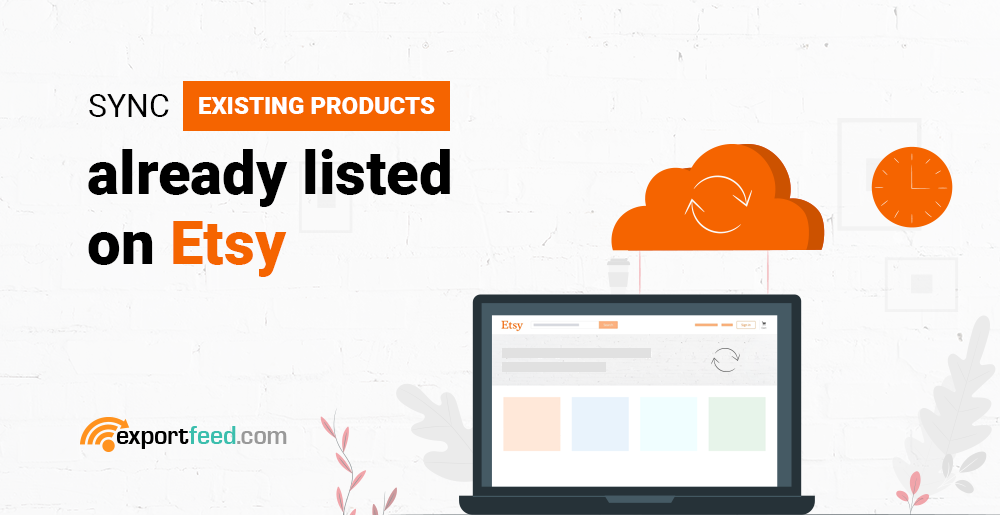 2021 is off to a wonderful start for all of us here at ExportFeed as we're super excited to announce the launch of our groundbreaking newest feature – Sync existing products from Etsy to Shopify!
What does this feature do?
Simply put, this feature automatically fetches all of your existing from Etsy and syncs them with Shopify.
Once synced, you can manage your orders and inventory from ExportFeed's centralized dashboard.
This is the most beneficial feature for those who already sell on Etsy and want to switch to ExportFeed's superior order and inventory management system.
This also lets you switch to ExportFeed even if you have listed your products using a different third-party app.
Can everyone use this feature?
Our system uses your products' SKUs as the sole basis for syncing your products across Etsy and Shopify.
If all of your products have unique SKUs, you're all set!
However, if your products do not have unique SKUs, this feature will not work for you.
I already have a huge number of products on Etsy, will this feature let me migrate them to ExportFeed?
Of course! This is the main reason why we've worked so hard to make it available to you.
Depending on the volume of your products, it takes some time to migrate your entire store to ExportFeed's Shopify app.
Will this feature let me migrate my listings from a third-party app to ExportFeed?
Definitely! After frequent requests from our valued customers who wanted to switch to ExportFeed from their existing feed-management tool, we decided to go all in and make this feature a reality.
Have any queries? Feel free to contact our support team about how this feature can add value to your business.