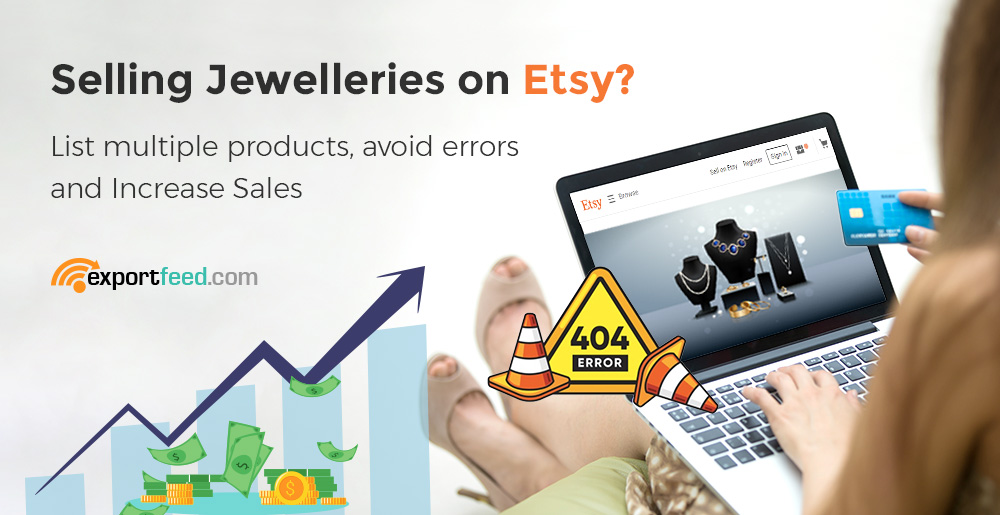 Etsy is a popular marketplace to sell your handcrafted, antique, custom or unique products. One of the product categories that sells really well on Etsy is Jewelleries.
Custom made, antique or made for order – however you run business, if you can provide a unique design, you can sky-rocket your jewellery products sales.
If you are into selling jewelleries, we can correctly assume that you are also selling through your own shop, whether that shop is powered by WooCommerce, BigCommerce or Shopify. And you haven't limited displaying your jewellery offerings.
So, why limit your product listing on Etsy, why not start with bulk products listing with ExportFeed?