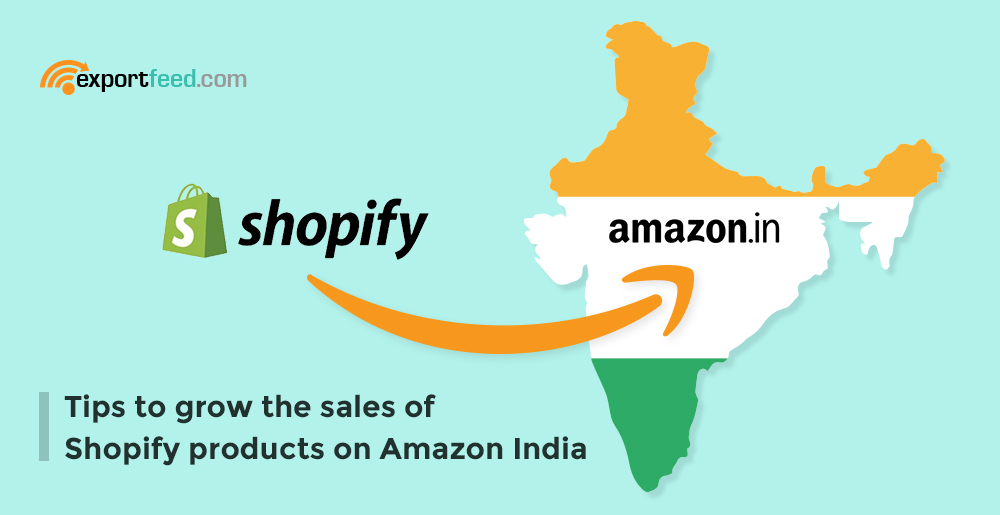 Since 2012 your competitors of Shopify store are selling on Amazon India and now it is already 2018. So, did you grab the sales benefits? Have you been able to grow your sales in the Indian marketplace? If not, we will discuss some points here that'll help you grow your Shopify based business on Amazon.
Without any delay, we'll start checking the points that you need to work on for effective selling of Shopify based products on Amazon India. Check here if you haven't started with your
Selecting correct products to sell on Amazon India
You might want to send all the products of Shopify based shop to Amazon India. But think of it this way: just like two children of same parents have different preference for food and toys, Amazon Indian marketplace will have different type of audiences and with different preferences.
Choose what sells best on Amazon India. If you are engaged in multichannel marketing, you already know that there are specific marketplaces for specific type of products. For example, you can get more sales for handmade products on Etsy than on eBay. Similarly, the products you can sell for high profits on Amazon Canada and Amazon India are different.
Providing all the required product values and attributes
When people are buying different type of products, the information that helps them to make their buying decision is different. Make sure that you provide all the required information about the product on your Shopify shops itself so that when you send your products to Amazon India, that information is carried forward.
Depending upon the category of products that you send to Amazon India, there are different sets of required and optional information for different products. You need to send out that information for correct placement of your Shopify products on Amazon India. If you don't provide correct values for required product attribute, your products submission can be rejected. Make sure that you provide the information like UPC etc.
Checking product pricing and staying competitive
As Amazon India started on 2012, most of your competitors are already selling their products through this marketplace. To stay competitive, you can perform a quick check of pricing strategy of your competitors for the products you are selling.
Along with the pricing, make sure to check how they've listed their products. You may find some weakness in their listings and grab the opportunity to improve them on yours. Make improvements in the product titles, image qualities and such to increase conversion from your product listing on Shopify Amazon India listing.
Using the promotional features offered by Amazon India

Amazon India has launched coupon codes for Indian marketplace. This comes in handy when you are trying to increase the sales of your products. Along with that, if you are selling large quantity of products, you can also participate in the B2B program on Amazon which is termed as Amazon Business Seller Program. The benefits of participating in this program can be found in here.
Likewise, Amazon launches different other events such as Amazon Prime Day, Great Indian Sale, End of the Season Clothing sale and other offers. Make sure to make price and offers accordingly to increase your Shopify Amazon India promotion effective.
Being creative and staying within Amazon seller rules
It is a good trick to customize your product title and other attributes for different occasions that Amazon India celebrates. Giving festival vibes for the products definitely helps you to increase sales. But make sure that you stay within the Amazon seller rules while you are being creative.
You can sell your main products and add gift packs that come in as major attraction during the sales occasion but don't add the terms like "Offer" or "Discount" in the product title. You could also be a bit creative in the product image, as image works better than texts.
If you'd like to sync your Shopify products to Amazon India, you can use our install ExportFeed app from Shopify store.