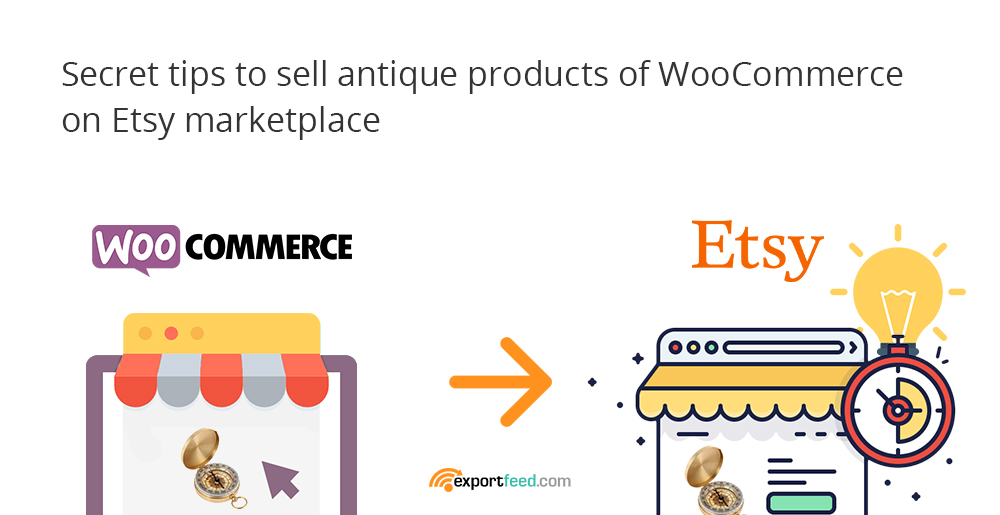 Etsy is one of the best places to list your vintage, handmade and custom products. The visitors and regular buyers of this marketplace are well aware of the fact that whatever they buy here, they will be provided with the quality as promised. However, for sellers, it may get a bit difficult to be established as a reputed seller. Let's take a look at the tips to increase your antique and vintage product sales of WooCommerce on Etsy:
Define your brand and line of products
The best way to increase your sales is to get recognized as a top seller on Etsy. When you are selling proper products that can be identified under a certain category, buyers recognize you and the quality that you provide. Moreover, the target by defining your brand and line of product is that you want the visitors on Etsy and your previous customers to search for products by entering your brand name rather than by entering product titles.
Establish yourself as a go-to person for questions
When you are listing your antique or vintage products on Etsy, you need to establish yourself as the authority for those line of products. Publish articles about those products on your WordPress blogs and spread it on your social media. The products that you list on Etsy will be shared by the social media channel of Etsy so why not take the benefit of that strategy yourself. You will also participate in the other discussion forums about your line of products to establish yourself as an authority.
Make sure to use tags on your products
When a visitor searches products on Etsy, the search engine on Etsy not only grabs the titles and description but also makes the best use of tags. As you can add product tags on your WooCommerce products, make the best use of it. Etsy allows you to use up to 13 tags. As you'll have entered the year of manufacture on the additional field, you don't need to add that as a tag but a variation of how users would search will certainly help to increase the visibility of your product.
Offer clear and concise shipping rules
When it is vintage products, it is not only about the usability of the product and delivering it to the buyers at the promised time and without any of the harsh effect of shipping on the product is crucial. Also, you need to provide a clear shipping rule like delivery time, shipping cost, etc. If you are able to offer free shipping to customers for buying vintage products, it will be an added benefit. Make sure to grab the best benefit of it.
Grab the benefit of the first few months of listing
Etsy marketplace's marketing policy is smart. For the first few months of your listing, Etsy also promotes your products internally. This is the time when you are able to get traction to increase sales. Use discounts and offers to increase sales to maintain your seller ratings. This will go a long way when you add more vintage products to your Etsy shop.
How can ExportFeed help to grow sales of WooCommerce based vintage products on Etsy?
Bulk upload products to Etsy through feeds or direct upload.
Single Plugin for all merchants to centralize your work.
Accomplish complex tasks easily through an easy user interface.
Create feeds with product variations & multiple images.
Directly upload products to Etsy from WordPress dashboard.