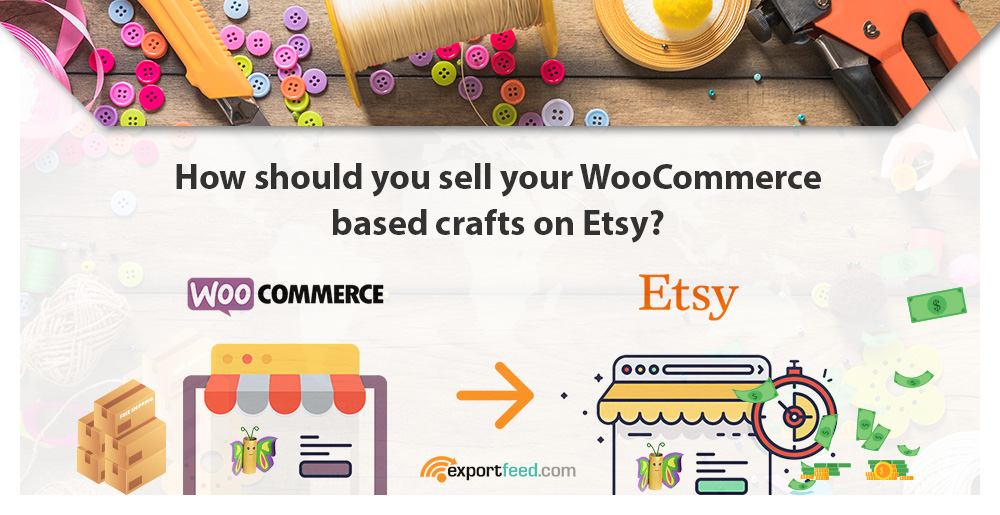 Etsy is a popular marketplace which supports selling crafts as handmade products. The customers of Etsy are searching for unique products but if you take a closer look, you'll find that selling handmade products that come in daily use tops the charts.
Take the example of hand-woven sweaters or handmade decors. If you're selling products through your WooCommerce store that fall under crafts category in Etsy marketplace, these tips will help you get more customers by starting to sell on Etsy
Get inspiration
You'll get a lot of ideas if you start looking at the listings made by the best sellers. But they may not be listing bulk products as you do. So, in order to create the listings like those you like, you need to make sure that your WooCommerce product listings are like the one you want them to be on Etsy.
We'll take an example of selling sweaters on Etsy. The pricing is an important part alike the shipping information and other information. However, there are other factors as well.
Understand the buyer's requirements
For products served as made to order, it is better if you provide the requirements from the user in the product description itself and adding an image of that would be ideal.
It is more likely that a customer will check the images more eagerly than read your product description. A style guide on the image is okay with Etsy while writing this post.
Be honest about delivery time
The delivery time is another factor which most of the customers get disappointed. So what should you do about it? Set aside the rule of fast delivery – you're selling craft and you need to put your heart and soul in it to deliver the desired quality.
And if it is handmade and made to order, make sure that you mention the time that you need to deliver exactly including the shipping time – just to be on the safe side. By no means, you want to disappoint the buyer by prolonging the delivery time, but what is needed is needed.
Product customization possibilities?
What if you can offer customizations? That's great and you should definitely communicate it with your buyer. The buyers on Etsy are actually looking for this kind of communication from the seller – unless you're selling antiques!
You are able to offer customizations/personalizations then offer that to your customers – you may be able to earn a review and you know what that means!
Moreover, as presentation matters, customize the title, attributes and tags of the products listings on Etsy also. ExportFeed makes it easier as now it supports syncing individual product attributes like Title, Description, Tags and Images!
Why use ExportFeed plugin to sell your crafts on Etsy?
Directly upload your products from WooCommerce to Etsy plugin
Match WooCommerce product categories to Etsy for proper listing.
Include or Exclude products variations listing on Etsy as allowed by Etsy API.
Validate products on your WordPress after creating a feed to avoid listing errors.
Include up to 10 images and 9 tags of WooCommerce in your Etsy product listing.