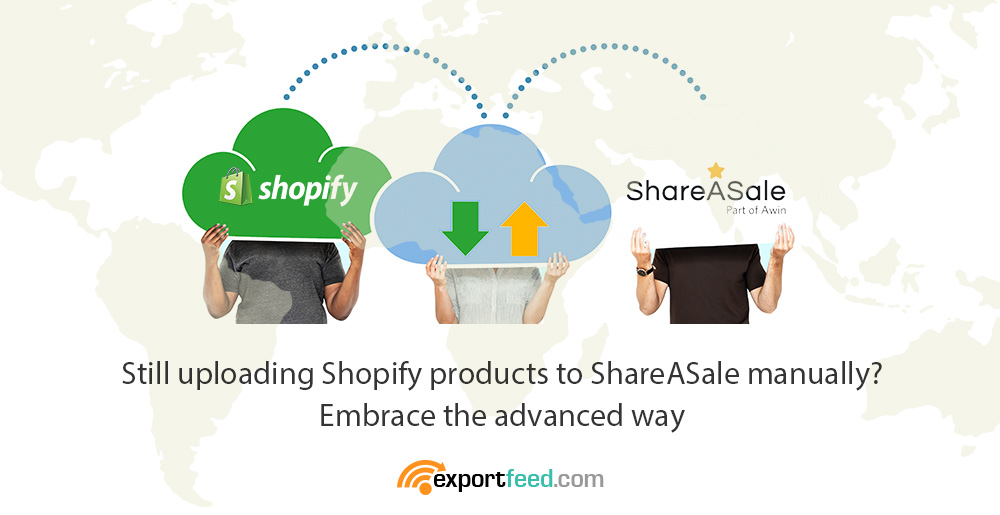 Selling eCommerce products through affiliate platforms lets you reach more potential clients. It works wonderfully to increase the sales as affiliate marketers vouch on their reputation to promote your products.
But the common mistake with eCommerce marketing on affiliate platforms is the outdated product information. So, here we'll discuss the possibility of the correct way of promoting your Shopify products to the Shareasale platform using ExportFeed the right way.
Even many existing merchants promoting their products through ShareASale affiliate programs are unaware that providing product feed to their affiliates will help to easily promote their products and increase their sales.
The shareASale platform also recommends submitting data feeds, even if you are promoting just one or a few products.
What else does Shareasale recommend?
For businesses promoting their bulk eCommerce products on the Shareasale affiliate platform,  it recommends updating the data feed in a regular interval. In order to support that recommendation, Shareasale allows you to upload your updated data feed up to 35 times a month.
Affiliate marketing for bulk eCommerce products and uploading data feed to Shareasale almost daily, does it make sense?
Making your eCommerce products available to the client circle of affiliate marketers will help you to tap into an otherwise unreachable market. So affiliate marketing is definitely a great strategy to increase your Shopify sales revenue.
But, also the reputation of the affiliate marketers is on the line and so as yours is, you need to make sure that the product information is intact and up-to-date.
This might seem like a hassle for selling bulk products but it is not – This is where we suggest you embrace the advanced way!
Shopify allows you to list your products without any hassle and it also allows you to add all the required information. The product attributes, size, color, material, variations, images, titles, descriptions, etc. all can be added to your data feed manually also, but there exists a chance of error. Also for that, you'll be spending a lot of time.
Why not create your Shopify product feed that meets the requirements, saves your time and avoids error? If your question is "how?", simply install Digital Product Labs app on your Shopify platform and schedule a demo session, where our support team will help you to create your 1st Shopify to ShareASale data feed.
Product variation support
Product category mapping
Include your merchant ID
Product data customization
Regular data feed update
*Schedule regular upload to ShareASale
Note: You'll need to get the FTP details from ShareASale to setup your regular Shopify data feed upload to ShareASale. 
Get ShareASale Product Datafeed for Shopify to ShareASale now!