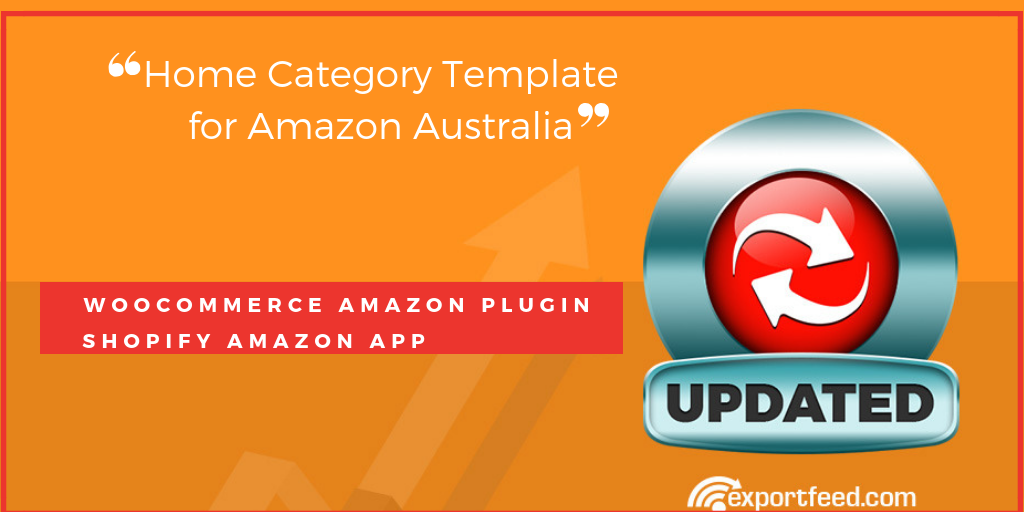 Selling on Amazon is a genuine way to reach your customers worldwide. When you have a lot of products to sell, it is not a convenient way to list them one by one. So, you make the best use of your professional seller plan and submit your bulk product feed to Amazon marketplaces.
However, you need to send your products using the Amazon specified category template. We here at ExportFeed have been providing to meet your need to list products on Amazon from Shopify, WooCommerce and we've updated that now.
This time, we have added the Home category template of Amazon Australia to help you sell your Home related products on Amazon. We have updated our Shopify to Amazon app and WooCommerce to Amazon plugin now.
If you have not been selling your products under the Home category or other categories on Amazon Australia, this would be the right time to start.
Try our Shopify App for Amazon Australia
Products you can sell on Amazon Australia under Home Category
You will be able to list almost any product that comes in use at your or your customer's home under this category. To be specific, you can check the sub-categories of the home category here.

When you provide the products item type and Recommended browse nodes while using ExportFeed to create your product list for Amazon, you ensure that the products will be placed correctly for maximum exposure and conversion from Amazon Australia marketplace.