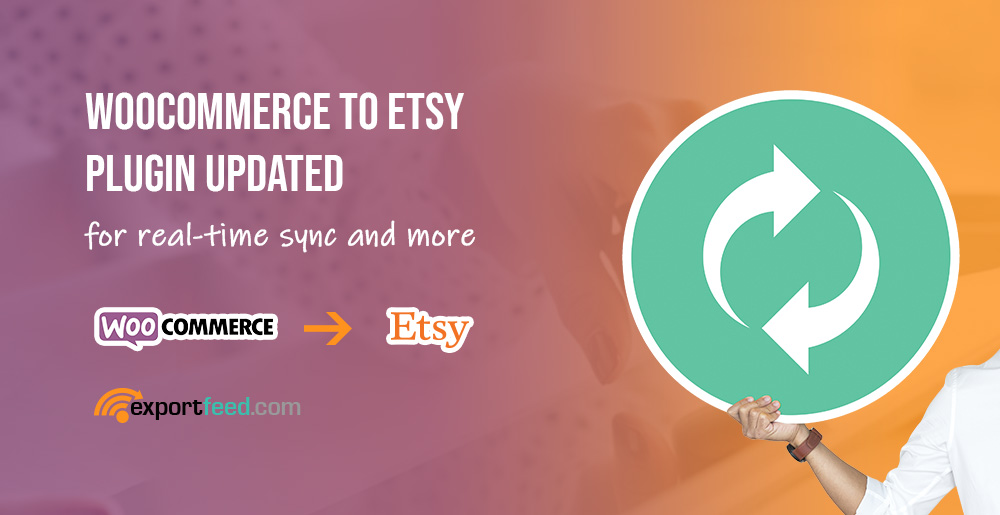 As the holidays are here, the Etsy marketplace is packed with visitors looking to buy products that appeal to their choices. So, in order to help you create attractive product listings of your WooCommerce products on the Etsy marketplace, we just updated our WooCommerce to Etsy plugin.
This update includes features that'll help you list your product variations effectively in the Etsy marketplace. Along with that, the variable products that you offer on Etsy will also be attractive to your users providing specific information. Also, we have further improved the sync functionality for your WooCommerce to Etsy product integration.
What has changed in this update?
Options on how you list variable products:
For products that have different pricing based on two variable attributes, you can easily send those products to Etsy. However, when you need to send products with multiple variations, you can combine those variation attributes and send products to Etsy. This will ensure that all the product variations that you offer are visible to your buyers.
Prices changes per variation:
Whether you send two of the product variations using simple variation profiling or you choose to combine multiple variation attributes, the price per each variation will be listed accurately. Pricing changes per variation if you need to list products in Etsy in that manner.
Images assigned per variation:
Now when you send your bulk variable products of WooCommerce to Etsy and make them active, the images will change according to the product variation selected by the potential buyer. This feature is currently enabled when you upload variable products to Etsy using the variable attribute combining features.
Real-time product data update:
When you list your products using ExportFeed Etsy plugin, the changes that you make on your WooCommerce products will be reflected in your Etsy listing in real-time! This feature will help you remove all the differences in data between WooCommerce and Etsy. The product information changes on WooCommerce that are reflected on Etsy in real-time are:
Product Name
Product Description
Price
Quantity
With these features,  we are sure that you'll enjoy using ExportFeed for WooCommerce to Etsy plugin and if you have more feature suggestions, please feel free to contact us here.