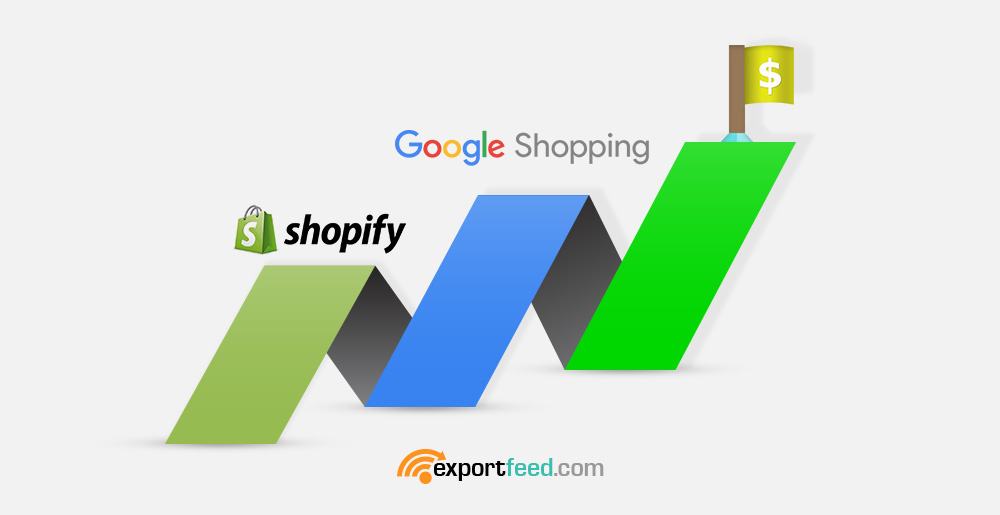 The best part about Google Shopping is that it takes your product attributes as the keywords. This alone increases your possibility of reaching more potential customers. This is so huge that you can't miss implementing. That is one but there are more reasons why you should start your Shopify Google Shopping Integration.
Think about the number of products that you have in your Shopify store. Now, think about their attributes. Any combination of product attributes such as product size and category can be the keyword used to display your products.
Someone searches for a large t-shirt and Google Shopping may display your products, or the same product may be shown for a cotton t-shirt. The size and category were taken at the first ad display and at second, the material and category were taken as the keyword combination.
There can be so many combinations for these and Google can easily spend your budget, right? Think again!
Your Google Shopping Campaign is powered by your Shopify Google Shopping product feed you submit to the Merchant Center. But the powering force for your shopping campaign is Google Adwords. That's where you have the total control over your costs.
How about the requirements that you have to meet on Shopify? Let's check the basics first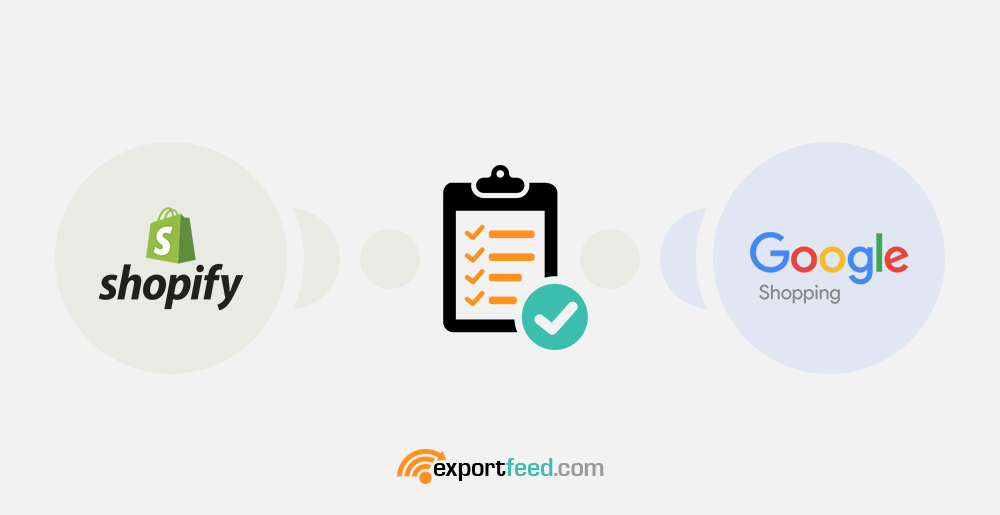 The first thing you need is obviously a paid Shopify store with the product to sell, obviously. Most of the other requirements can be fulfilled from the Shopify App Store. We recommend you to install ExportFeed on your Shopify store.
If you're unsure about the premium version of ExportFeed for Shopify Google Shopping integration, we recommend you to try it for 7 days free of cost. Here's how you can start.
Go to your Shopify Dashboard and click on Apps on the right sidebar.
Click on Visit Shopify App Store button on the top right of the page.
Search for ExportFeed and click on app displayed on the search results.
Read the information or click on Get button and click on Install app on the next screen.
Let some time for ExportFeed cloud service to sync the shop
Improve Google Shopping Campaign for product positioning on Google PLAs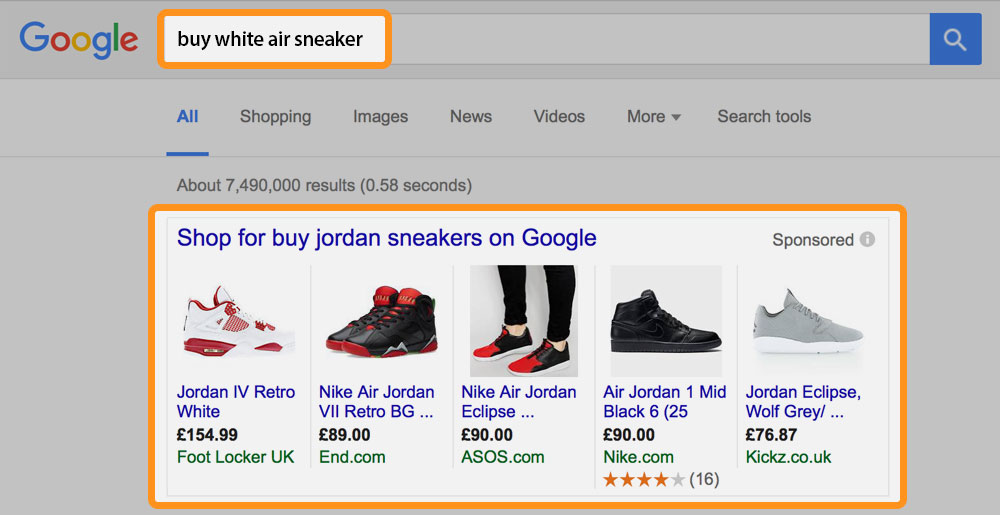 A general rule that marketers follow for placing the product ads is that they should be at the eye-sight level. This is widely popular among those who started marketing the traditional way. If you take ads for a brick-and-mortar store, you choose where to place your ad, the spot which is clearly visible from every angle
.Alike, when you place your ads on the Google PLAs, you want a prominent placement for effective return. This is either done by higher bidding through Google Adwords or it is done through by using best practices – for Google Shopping,
Providing enough product information
Selecting the correct product category
Adjusting & monitoring your biddings
Providing a unique point of view for products
But, that placement of your products isn't enough. Why? You should start product positioning from the time you make your decision to sell those products. Let's check the preparation tips for positioning of your Shopify products.
Are you enthusiastic about selling your Shopify products on Google Shopping?
If you are not excited enough about your products, you will not be able to create a title or product description that will be appealing to your customers. And as your Shopify product feed will reach millions of customers, it is wise if you hire a copywriter to create product title and descriptions or check the best practices for this and start optimizing your title and descriptions.  With the feed customization options provided by ExportFeed, you can accomplish this task easily.
How deeply do you understand your product category and attributes?
Understanding about your niche this time refers to the product information about the product category and required attributes and additional attributes. If you don't understand the products that you are selling, you won't be able to emphasize and present enough about the product selling point. Creating an appealing unique sales proposition needs you to understand your products. But that's not enough. You also need to translate those in the terms that Google Shopping understands. The collection name of your Shopify store should map to the category of Google Shopping.
Keep thoughts about these when you start integrating Shopify with Google Shopping:
First and foremost, a feed serves to send the product information. So, it should provide you flexibility and plenty of options to add and optimize custom attributes.
Next, moving up to feed level marketing offers you expansion to a global marketplace. And if your Shopify Google Shopping Integration doesn't support the countries or currencies supported by Google Shopping, your integration is not meeting your purpose of feed marketing.
Make sure you keep the pricing of your products on your shop and comparison shopping engine price consistent. How would you feel if your feeder software for the shop was listed for free but would include hidden costs upon using it? Don't let the users feel the same way. You'll get bad reviews! Google Shopping will redirect customers to your product detail page to complete the purchase.