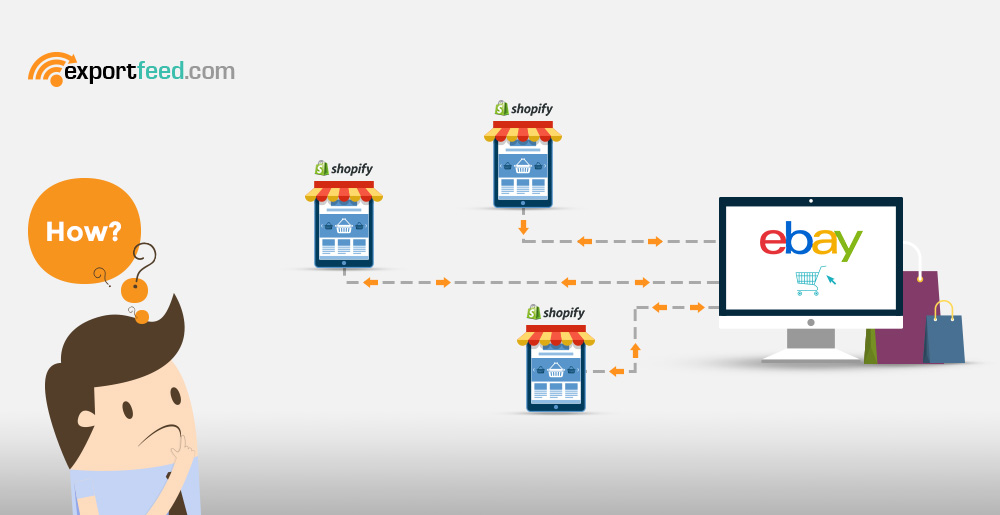 Imagine how many people have chosen Shopify as their eCommerce platform. And a seller who is selling the same products that you sell is your competitor if they are serving the same geographical region. So, how do you compete with them?
An easy answer would be to bid higher on the ads that you put on your PPC networks. But is that enough? Are you following an effective strategy? Bidding for the higher position is a well-used strategy and it can gradually get costlier. You need a concrete plan to reach out to your customers.
List and sell products where your customers search and buy!
Very broadly segregating customers, you find those who want to purchase new products, those who buy refurbished products, used products and such. Furthermore, if you look into the buyers who are interested to buy specific products, they are often found at places of an auction and are ready to pay higher than the listed price.
Did you get a hint where you can find all these types of buyers online?
eBay – Right?
With just some pointers and without giving the exact name, you were able to guess the marketplace, weren't you? Do you think your competitors haven't been able to think about that? They've probably acted already. Anyone who knows that eBay has 165 active million users in 2017 would start immediately.
Take some time and search for those products on eBay which you are trying to sell through your Shopify site. You'll be amazed to see how many of your competitors have already listed their Shopify products on eBay.
You cannot miss listing your products in those places where your competitors exist!
Needless to say, if you are selling on the same niche, your products also match with each other. For that, you need to customize your product title, description, and other attributes. It is easy if you do that for an individual product but when listing bulk products on eBay, you need to manage your listings on the category level or feed level.
You'll realize the benefit of using feed management when listing bulk Shopify products on eBay!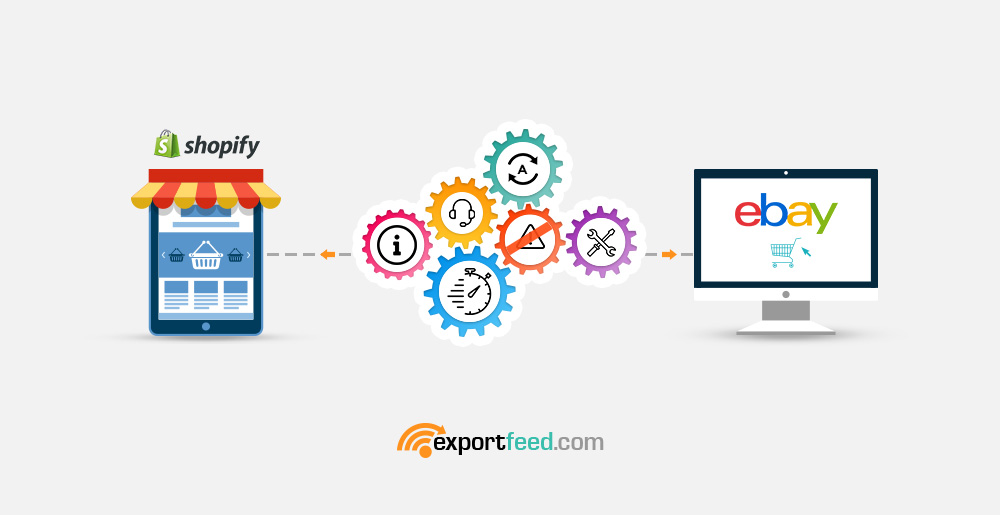 How?
Save product listing time: Rather than listing products one by one on eBay, you can create a product feed and list all your products at once.
Minimize chances of errors: When you use automation to list your products by using feed management software, you reduce the chances of making human errors.
Enjoy the options for customization: You can optimize Shopify product titles and attributes as required by eBay but make sure to follow the best practices.
Experience automatic feed updates: Sending your optimized product to eBay alone isn't enough. You'll need to make sure that your product feeds are up to date and you can ensure that by using ExportFeed.
Regular information about merchants: Using feed management software will help you to create your presence in the latest and upcoming merchants. It's a point of competitive advantage.
The best thing is timely Support. When you need to solve a problem, nothing matches up with a timely and effective support that solves the problem and offers optimization suggestions.
But you need to make sure that you are using top-notch software that's continually improved according to the industry standards and backed up by a team of effective developers.
So, how do you identify that you are using the right feed management tool for your Shopify eBay integration?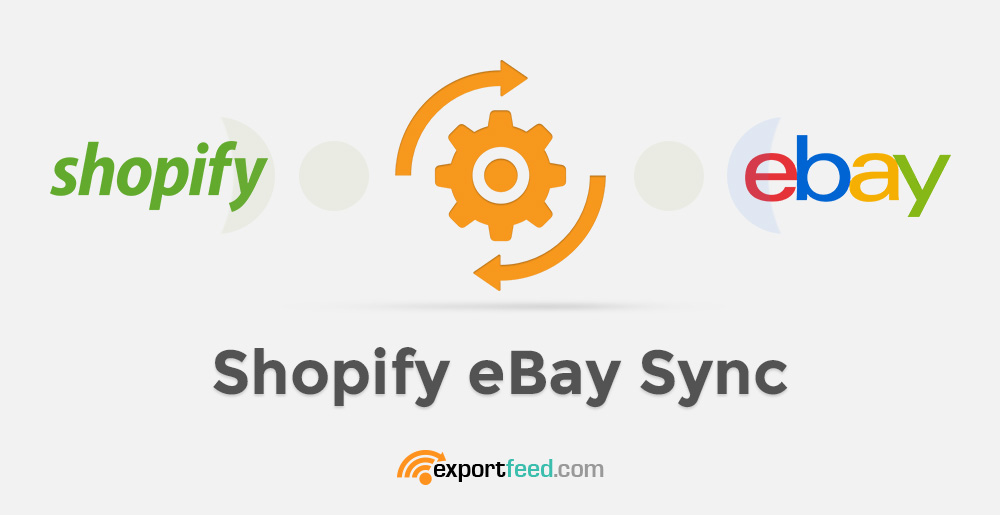 You have an email or live chat option to reach to the support team and developers.
You keep receiving updates about tips and tricks for your feed optimization.
There are continual development and optimization work going on for the Shopify app.
You can provide suggestions and the team is responsive to your suggestions.
Last but most important – your Shopify eBay app provides you with a plethora of features for integration.
If you want to try an app for free that would meet your requirements of the integration, here is the link to our Shopify store. Also, please feel free to send us suggestions and feedbacks.