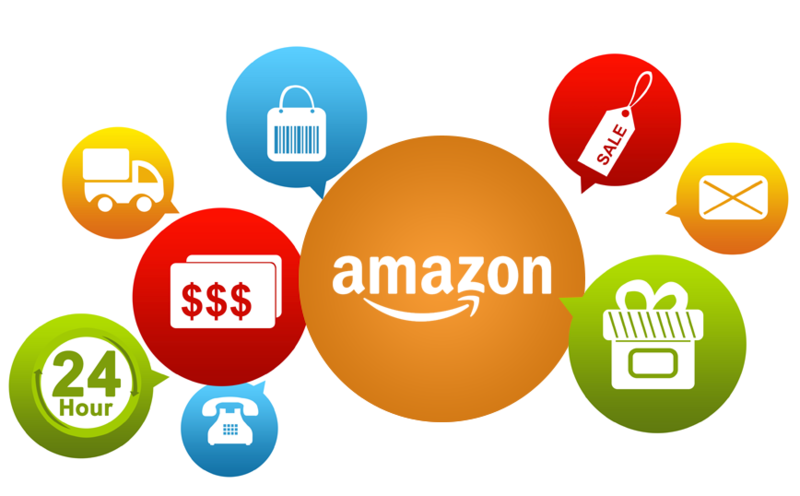 This is a part of blog series that will cover the promotion of your eCommerce website along with increase your sales through Amazon merchant. If you haven't started to sell on Amazon you are missing a lucrative amount of sales.
Here are the reasons why you should include selling on Amazon in your marketing plan.
1. Get mass viewers for your products. Here more is definitely merrier!
When you are launching your new product in your site, you will need to promote it through different inbound and outbound technologies. But having Amazon to host your products, you will be able to reach your customers easily. How? Amazon gets a monthly visits of 183 million per month according to stastica website based on data of Jan 2016. Now that's huge!
2. Amazon seller is easy to use, Don't believe it? Try it for yourself!
Whether you are new to selling your products on Amazon or you're an experienced person, Amazon has provided really easy user interface and process flow. But that's not just it, you will also upload your products to Amazon following few simple steps. And if you want to bulk upload your products from your site, you can use different softwares like ExportFeed.
3. You can bulk upload your products through feed files. Save your precious time!
Get your seller account on Amazon seller center. For this you will need to provide basic business details, company information, contact address and Tax registration certificate. In order to bulk upload your products, you get two type of templates, the Inventory Loader template and Listing Loader template. You will need to create your feed files according to this template and fill in all the details about your products based on these template structure. An easy and effective way of doing it will be using ExportFeed to create and upload your product feed files for Amazon.
Bonus: Extended Promotion!
When you start selling your products through Amazon, you will be able to benefit from the Amazon affiliates program. It will turn out to be a huge promotion of your products this way too. The affiliates of Amazon can grab your product links and post them on their websites, blogs or make the use of social media channels to make sale for you so they can get some percent commission from Amazon affiliate program.
When you start sending your product feed on Amazon there are other important benefits such as it displays products on a rotation basis and not just based on product recommendation so that it almost assures that your product gets visitors attention and is sold.
Now, this is an amazing platform to start promotion of your products so why delay, right? To summarize, you can get the account on Amazon seller and get ExportFeed to deal with the entire product feed creation.
With the next blog, we'll explain how to send your product feeds from different platforms used to create your ecommerce site like WooCommerce, Magento, Shopify etc so till then, please stayed tuned.