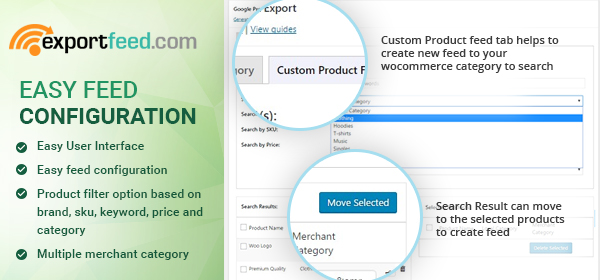 This time we are announcing the release of the new and improved User Interface of ExportFeed. Main change in this update is regarding the comfort in user experience while maintaining effective feed management and easy product feed creation. We have worked to make your feed related operations as intuitive and beneficial as it can get.
Product Filter Feature
Also, we have made the product filter feature easier to use, so you can easily search and filter your products based on: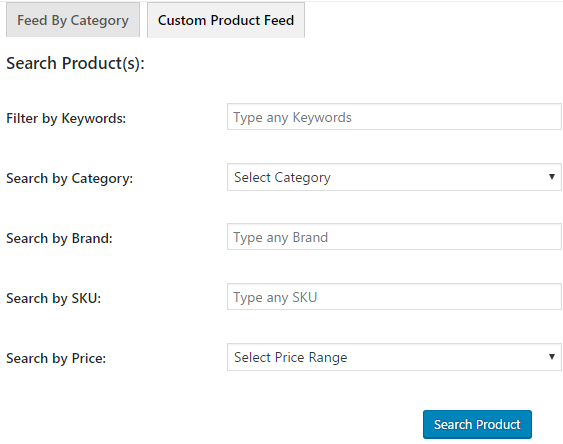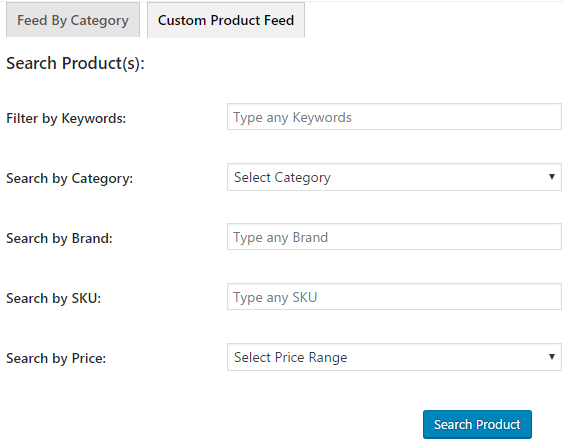 Keywords
Category
Brand
SKU and
Price
Need for product filter comes when you want to create your custom feeds specific keyword, category, brand, sku or price. This is the reason why ExportFeed has now presented these options in such simple way. Just as easy it is to apply filter, it is equally easy to select those specific products and assign categories to them and move forward for feed creation.
Merchant Category Mapping
Without assigning proper product category to the merchant category, sending your feed can result in unexpected outcomes. Your products may display in some unrelated category. This will obviously have a negative impact on sales. That also, if your feed file is accepted. Therefore, we have made a easy and predictable user interface to make it product category mapping in this regards.


Product Attribute Mapping
More than that, we have improved the product attribute mapping feature for your product descriptions which will help you improve your product performance in merchant sites and comparison shopping sites.
While using ExportFeed to create your product feeds, you will be able to select and assign the product attributes with just a few clicks without having any confusion.


ExportFeed powers over 250000 eCommerce sites to promote their business. So, there is no reason to hesitate to try a proven technology. Simply by using ExportFeed, our clients have been able to avoid the hassles of feed creation and real time sync while increasing the productivity.
Easy product feed creation is just one, other benefits as mentioned by our clients are:
Feed requirements for over 40 merchants can happen like a magic trick. The feed files created will meet the merchant specification.
ExportFeed extensions will work seamlessly on the given eCommerce platforms. It is equally easy to use.
When need to increase sales to meet  ROI targets, ExportFeed proves to be a great promotional tool.
ExportFeed is not just a real promotional tool. It is also a Productivity tool that helps in promotion and directly improves sales.
There is extensive documentation and a really friendly support team to help in all the feed related operations.
So, if you haven't started using ExportFeed, we strongly suggest you to try it now.