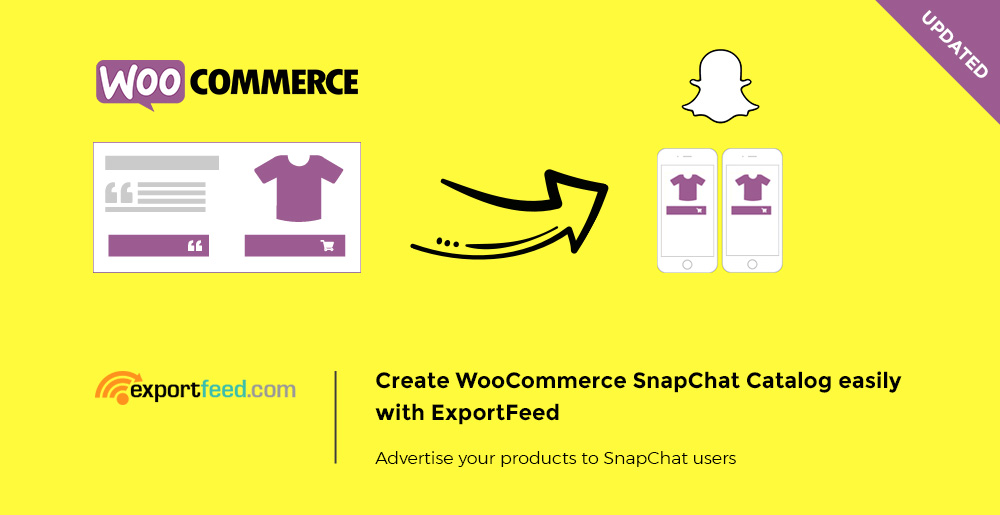 SnapChat is the next-gen social media platform. It is innovative and has been growing rapidly. The most notable point about this platform is the user group of this platform.
SnapChat allows users to create image or video snaps and send it to their friends or post as story on their profile. As the groups of SnapChat are relatively personal and smaller than that of other social media platforms, members of SnapChat group are feel closer and follow similar interests.
To grab the opportunities presented by this platform, you can create your snap catalog or ads for business.snapchat.com using ExportFeed app.
Who are your target audiences on SnapChat?
Mostly young people of the age group 18 – 24 years which accounts to 37% of the total users according to 2016 records. Later in 2018, 78% in SnapChat users in US belonged to the age group of 18-24. Even the age group of 13- 17 was recorded to account for 26% SnapChat usage during 2016.
Again if you look at the gender based usage of SnapChat, 70% of the users are female globally. Though majority of SnapChat users belong to the North American region, there's an interesting data about snap chat usage during the 4th Quarter of 2018.
French people within the age group of 16-18 years of age were using SnapChat more than Instagram. 86% of the survey responded yes on SnapChat whereas 83% of respondents of the same age group were on Instagram.
Which products of your WooCommerce Store can grow with SnapChat catalog?
Simply by making an observation on the data presented above, we can make a wild guess. If you are selling to women within the age group of 13 – 26,  you are highly likely to sell apparels, jeweleries, and alike products. And for the same age group for men, you could be selling more of video games or games, outdoor sports, apparels and accessories.
Or if your target audience is people of a higher age group, you could be selling more of your products like, travel packages, books,  and similar items.
What forms of advertisement are supported by SnapChat?
To normal and business users,  there are different ways to use snap chat. You could create an image and post it as your snap. You could take a 10 sec video and upload it as your cover story or send it to your friends.
But more than that, to implement effective marketing on Snapchat, you can create your product catalog for snapchat and upload to start advertising your products.
How to use ExportFeed plugin to create your SnapChat product catalog?
Install ExportFeed plugin on your WordPress site alongside WooCommerce.
From the supported merchants drop-down, select SnapChat.
Select the product categories of your WooCommerce site include in the catalog.
Select the product category of SnapChat according to your WooCommerce products.
Make any necessary optimizations using product customization options.
Provide a unique filename to your SnapChat feed and submit your product catalog to SnapChat.