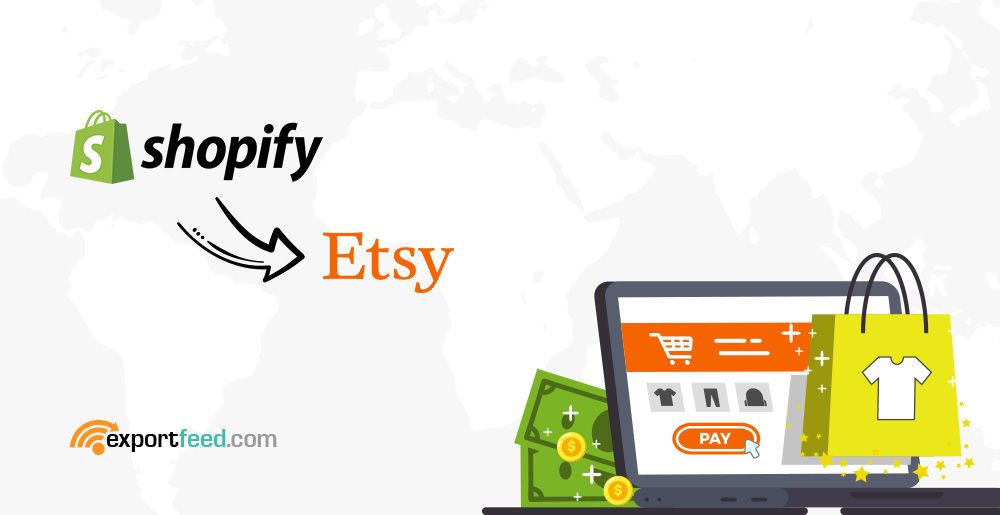 Looking for ways to increase your sales revenue? This article will cover the main building blocks that'll set you on the right path to increasing sales of your Shopify products on the Etsy marketplace. We'll cover the basics to start selling Shopify products on Etsy if you've not started yet. And, if you're already selling, we'll offer you some tips that'll pay off in the long run. So, let's begin!
Starting with Etsy basics first
Etsy marketplace is mostly popular to maximize the sales of your handmade, vintage, custom or antique products. Registering yourself as a seller is free on the Etsy marketplace. And listing your products is as low as $0.20 per product.
Etsy also charges some transaction fees for your sold products but if you are selling products through Etsy, you won't mind the transaction fee.
Now about your Shopify store
Setting up your Shopify store is a fairly easy process. If you're starting, just make sure that you don't continue using the trial plan. Look for the theme that best shows off your products and, use those apps which are required to improve the functionality on your site.
Plus, make sure to install ExportFeed app on your Shopify store. This will take the load off your back to sell products on Etsy.
Checking how ExportFeed App helps you easily sell on Etsy
Select a group of products based on Shopify collections to sell on Etsy
List products including variations on Etsy using latest Etsy API
Send up to 10 individual products images while setting one as featured image
Add up to 13 tags per product on your Etsy feed to improve search on Etsy
Find which products are missing the required info and get the resolution tips
Implement the corrections and upload products, relist or delete products
Directly upload products from Shopify to Etsy after one-time connection setup
Customize your product data by adding or modifying attributes to improve sales
Experience more interesting and beneficial features that you have to try to find out
Best practices to start listing Shopify products on Etsy
– Make sure that your products have all the required and optional attributes as far as applicable.
– Product images play a key role so don't use blurry images even on Shopify.
– Experiment on the featured image to check which image gets more clicks.
– Product title gets attention and you should use it is an opportunity to include keywords.
– Make sure that you use proper product description; here make sure to present information clearly
– Don't stop after listing a few products. Create product feed for the next product category and upload Shopify products to Etsy.
– Make sure that you update your product listing regularly to provide the latest information.
– If possible, offer your products to international customers; use flat shipping rates.
– Make some efforts to bring in customers to your Etsy shop by making the use of social media.
If you need any help listing your products on Etsy, don't hesitate!