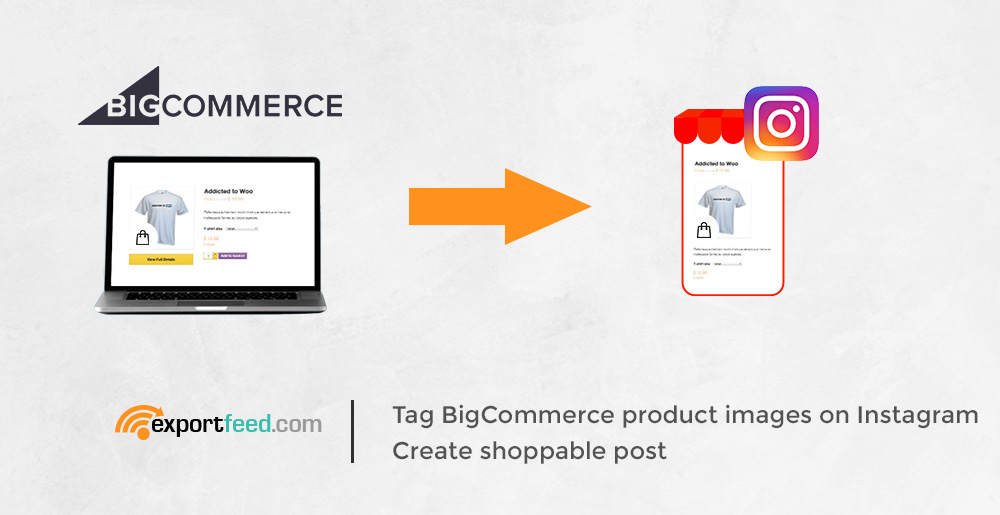 Haven't started yet? Rush to p
articipate on mobile social commerce – It is a must! Why?
Image – More than a story,

Mobile Apps – Accessible Anywhere,

Social media – Masses &

Mobile social commerce – Opportunity
How to get it done? Ans: Instagram Shoppable posts!
If you are not sure whether you should start Instagram shopping campaigns for your BigCommerce products, take a look at these facts:
Quick reasons to start using instagram shoppable posts
Without shoppable posts, you'll can only add links on your Instagram's bio section.

When you enable product tagging, you can tag up to 5 products on a  single image.

Almost 200 million users of Instagram visit at least one business page on a daily basis.

Your product images holds more potential to attract customers than the texts posts.

With shoppable posts, you can tag products and advertise to your followers free of cost.

If you don't have a business page on Instagram, you can easily convert personal account to business account.
Interested? Here's how you can do just that
Step 1: Create your business account on instagram or change your personal account to business account. (Caution: All your private posts will be turned to public)
Step 2: Connect your instagram account with your business manager account. Then login to your facebook business manager (You'll need same account for both these services.)
Step 3: Create a new product catalog and submit your BigCommerce product feed to the newly created catalog.
Step 4: Now click on the catalog and you'll go to the Diagnostics where you should select Instagram Shopping. The products uploaded will appear with a green tick and if you haven't connected Instagram business account yet, you have the option to connect it here.
Step 5: Connect your Instagram Business Account with the Catalog on your business.facebook.com
Step 6: Start posting and tagging your products on your instagram posts!
How to start tagging products on Instagram?
After you have uploaded your BigCommerce product catalog on Facebook business manager and connected your Instagram business page with your catalogue, simply follow these steps to add tags to your Instagram products:
Visit your Instagram business profile

Tap the button in the upper right hand corner

Tap Shopping under Business Settings
Note: If you don't find Shopping option under business settings, your country may not be eligible for this yet.

Tap Continue

Select the product catalog you want to use with shopping on Instagram

Tap Done

How can ExportFeed help?
ExportFeed allows you to create your BigCommerce product feed for Facebook which is readily accepted by Instagram.
With ExportFeed you are able to create your categorical feed or handpick products of a specific category.
When you want to create your product feed with some changes on the product attributes, ExportFeed facilitates you for that.
If you need someone to create your BigCommerce Instagram product catalog, for the first time, you can request that with us.