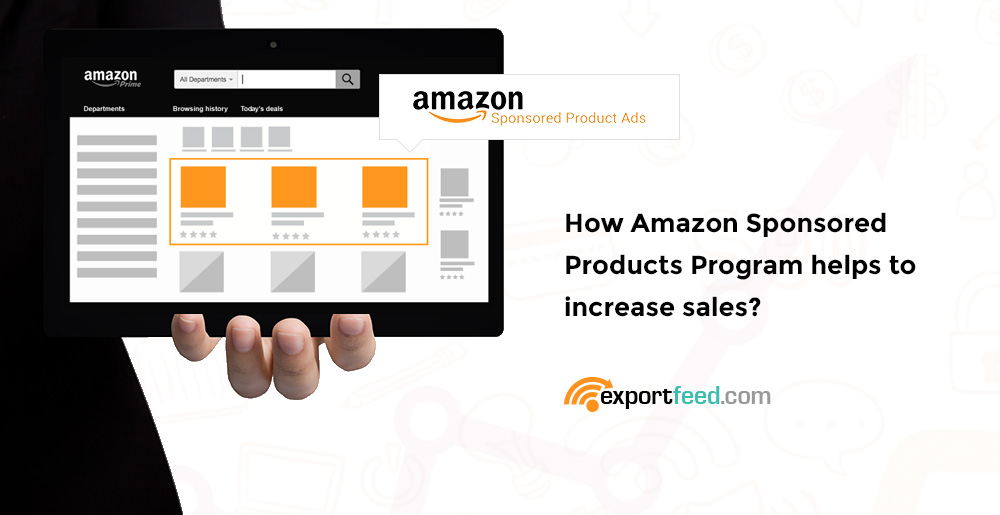 Listing your products on Amazon is definitely the most important campaigns for your eCommerce business. Amazon is probably the only marketplace where true sellers' meet the genuine buyers. However, after listing your products on Amazon, it may be a bit difficult for a seller to ensure that the products are found when a user searches. There are different reasons for this. And Amazon Marketplace itself has provided a solution for this – Amazon Sponsored Products program.
What is Amazon's Sponsored Products program?
Sponsored Products are ads for individual product listings on Amazon. They appear on search results pages and product detail pages, helping drive sales and product visibility. Sponsored Brands showcase your brand and product portfolio.
Few points to note about the Amazon Sponsored Product program
It is an advertising program within the Amazon marketplace.
You advertise your products as sponsored products on Amazon.
It is a Cost Per Click program so you set your bid for space.
Your products are displayed on the Search Results & Product Detail page.
You can choose the manual or automatic targeting settings.
Amazon lets you place bid on keywords or products.
What are the main benefits of using Amazon Sponsored Product Ads?
Amazon is one of the primary sales channels for a lot of businesses. They depend on selling through Amazon marketplace for a major part of their sales revenue. And if you are also looking to sell your products through this retail giant, it is worth a try at the Sponsored Products Ads.
Here is how these Amazon Sponsored ads are beneficial for your business
Expenses under control
As these ads are managed by you and you actually set the bidding amounts for these ads, you will be able to control the expenses.  Also, if your ads don't receive any clicks, you will not be charged, after all, that's what pay-per-click means.
Get unlimited visibility
If you are able to target the right product and keyword for your ads, you will be able to get a lot of product exposure. If your product gets a click, you are likely to make a sale at a minimum CPC and even if your products don't secure a sale immediately, you have brought your product to the attention of millions of buyers on Amazon by making it visible.
Increases Conversions
Amazon marketplace is itself known for the sales revenue that it drives for its sellers. This marketplace keeps on implementing new ways to increase sales and optimizes the A9 algorithm based on that. Also, most of the visitors on Amazon are ready to buy some products rather than visit the marketplace to check what is new. And advertising your product in this marketplace definitely helps to increase conversion.
Which Amazon Marketplaces can you target with Sponsored Products Ads?
If you are an international seller and using FBA for fulfilling your products, you are highly likely to want to sell your products in all the available Amazon marketplaces. Here is the list of countries that currently support Amazon Sponsored Ads.
| | |
| --- | --- |
| Amazon USA | Amazon Canada |
| Amazon Mexico | Amazon UK |
| Amazon Germany | Amazon France |
| Amazon Italy | Amazon Spain |
| Amazon India | Amazon Japan |
| Amazon Australia | |
How can we help with your products promotion on Amazon Ads?
Save time & effort on feed operations with centralized control.
Maintain a good seller's reputation by keeping stocks up-to-date.
List product variations on Amazon by including in the data feed.
Even maintain WooCommerce stock level with Amazon order sync.
Our friendly support team can set up your first feed for Free.
Note: If you have a merchant help package with us, we can also help you set your Sponsored Product Ads on Amazon.