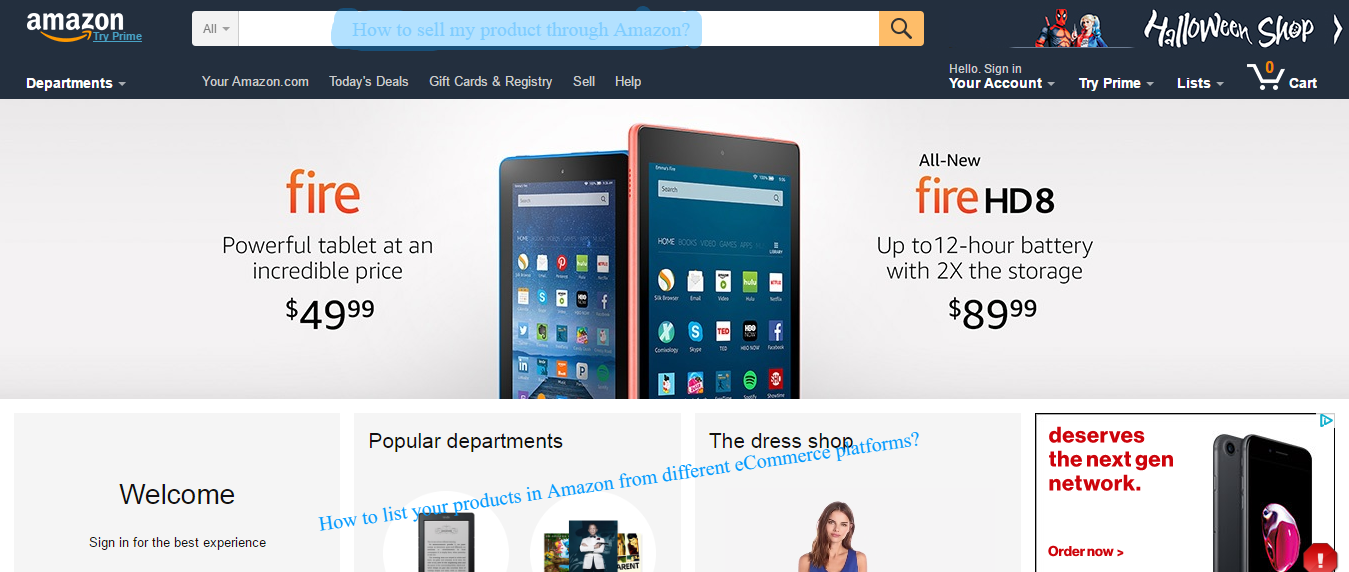 Which platform powers your eCommerce site? Did you sit down with the developer during this decision-making process? Perhaps they choose the easy WooCommerce or WP eCommerce, the extendable Magento, or the self-hosted Shopify, BigCommerce or others.
If it were your choice,  your eCommerce site could also have been developed in Virtuemart or Hikashop platforms. Regardless of which platform powers your eCommerce site, you can improve your marketing and product sales with ExportFeed. How? – Promote your products on Amazon by creating your optimized product feed and sending them to Amazon.
All of these platforms are well known and effective to create and manage your online business. However, simply creating a website and launching it is not enough. You need to promote your products for the stability and prosperity of your business and sending your product feeds to Amazon is one of the sure ways to do that.
Here, we'll list out a few tips but before that, if you haven't checked out our previous blog on why should you promote products on Amazon, you can find it here.
How to effectively promote your products on Amazon from different platforms.
The first step traces back to the time when you add products to your website. Make sure to add promotional texts, images and categorize them appropriately.
The second step is to register for an account and connect in the Amazon e-commerce site. Only then you will be able to create, upload your data feeds and display your products in Amazon.

You can't go by uploading all the products one by one, so the second step is to connect your shop to Amazon through ExportFeed. Then you can create the feeds by using ExportFeed.

The fourth step is to select the category of products or individual products that you want to sell through Amazon. Now you need to map the category of your shop to the Amazon Category which is made easy in ExportFeed.
Then you will need to optimize the products based on their performance. You need to check which category is working well and which isn't. Then change your product information in your site.
Finally your optimized data feed should be updated to Amazon in order to make your product listing available for the customers to purchase.
These steps will be almost the same for all of the platforms like WooCommerce, Magento, BigCommerce, VirtueMart, and others with ExportFeed.Now to make your promotion tasks super easy, here are the links to  download ExportFeed:
Export Magento Feeds to Amazon
Export Virtuemart Feeds to Amazon 
Export Shopify Feeds to Amazon 
Export Bigcommerce Feeds to Amazon 
Export WordPress Feeds to Amazon 
If you have any questions regarding exporting your product feed to Amazon or any other merchants feel free to contact us. And please stay tuned to our blogs as we will next post about "how to optimize your data feeds for better performance on Amazon"