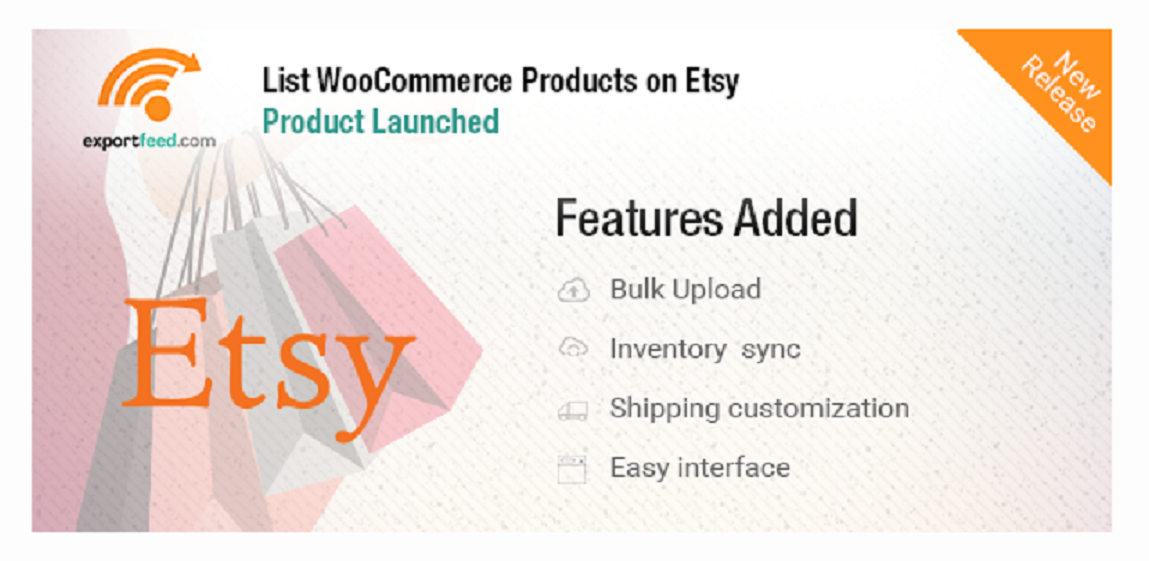 We at ExportFeed are proud to announce that we have successfully tested and released our latest plugin – List WooCommerce Product to Etsy. This plugin will enable Etsy sellers to create their data feed from WooCommerce and upload it to Etsy without wasting time.
We have previously released our plugins for individual merchants which are:
1. ExportFeed for WooCommerce Google Product Feed
2. ExportFeed: List WooCommerce Products on eBay Store
3. ExportFeed: WooCommerce data feed for Amazon Marketplace
Latest Release: List WooCommerce Products on Etsy
What can you do with this plugin?
Firstly, just selling from your eCommerce site will take a long time to reach your goal. So, we really recommend you to create your Etsy Shop or seller account with other merchants. If you need the reasons to sell on Etsy, you can check our previous article about Etsy here.
Furthermore, selling in multiple merchant sites will demand your time and effort but it will also yield return to meet your expectations. To make sure that your effort is placed on the right place, ExportFeed tackles with the technicalities of creating data feeds for Etsy.
Often, you have trouble managing your products and the data feed files that are associated with your marketing plans. For this reason, we have maintained the user-friendliness. We have also maintained manageability of the products and feed files you want to list from WooCommerce on Etsy.
We hope you will try this plugin and let us know your valuable comments and suggestions. Or, if you want to grab a premium version of this plugin, you can get it from here.
Update:  5/23/2019
ExportFeed plugin for WooCommerce to Etsy now supports:
Listing multiple products with variations on Etsy marketplace
Listing up to 10 individual product images on Etsy Marketplace
Adding up to 13 individual product tags to listings on Etsy
Get product data validated and get listing error details with corrective solutions
… and more!