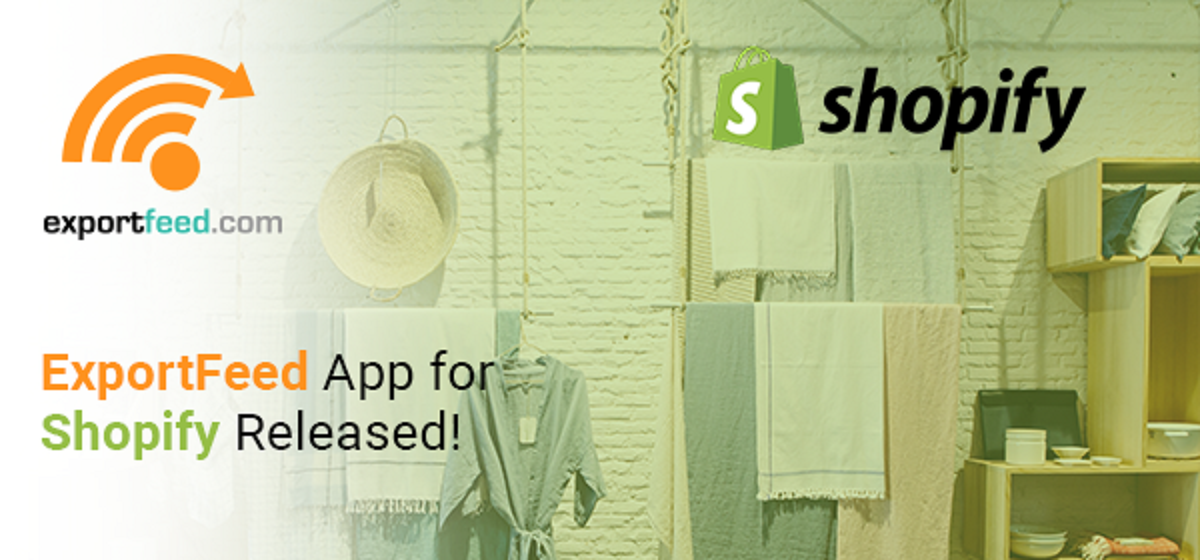 After untiring efforts and suggestions from our customers, we are proud to announce the release of ExportFeed App for Shopify. Using this app on your shopify based eCommerce platform, you will be able to scale up your ecommerce business by increasing the market reach of yoru products. This app allows you to create data feed of your products and send them to high performing merchant sites like Google Merchant, Amazon, eBay, Etsy, Facebook.
Few reasons to use ExportFeed app for Shopify
In this app, we have also integrated options such as addition of custom attributes, local to merchant category mapping, custom feed creation. We have integrated the feed requirements of 40+ merchants so you will be able to create the feeds within a few clicks. Also, we have provided the option to custom create your feeds by filtering your products with Keywords, Category, Brand, SKU and Price.
Create Shopify Data Feed for Merchants, Comparison Shopping & Affiliate Platforms
If you are technically sound and can spend a lot of time creating and managing your data feeds then you can choose the manual way. But if you are more interested in getting your products in the market and focusing on sales, we recommend you to get ExportFeed App for Shopify platform.
Installing ExportFeed in your Shopify platform is just as you would install other apps from the Shopify App Store. It's really easy. You will find the ExportFeed App for Shopify here. Alternatively, you can follow these steps:
1. On the Shopify Dashboard, click on the Apps and then click on Visit Shopify App Store.


2. Next search for ExportFeed in the app store and click on it.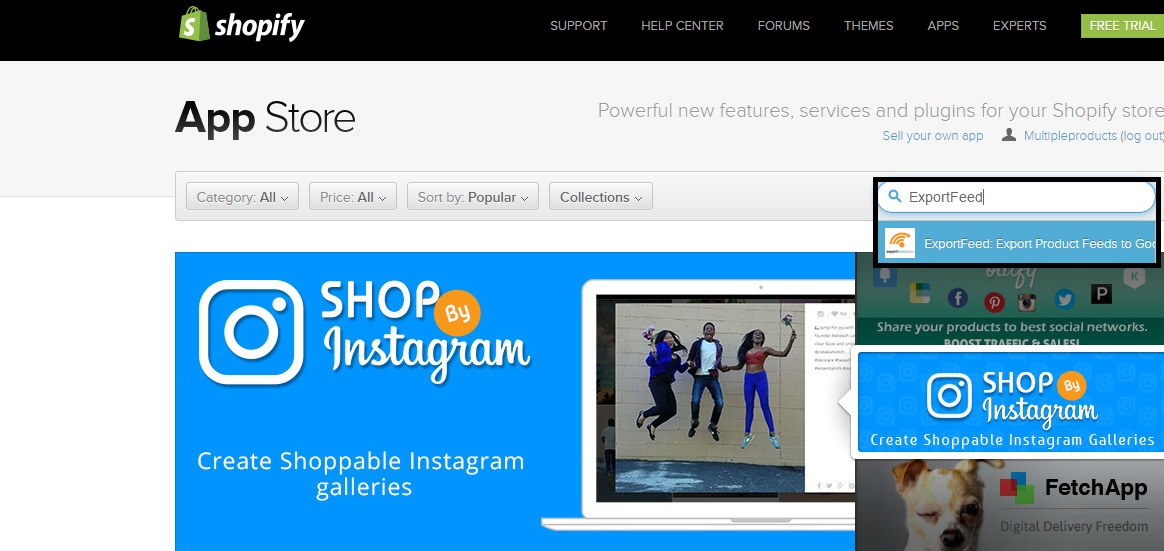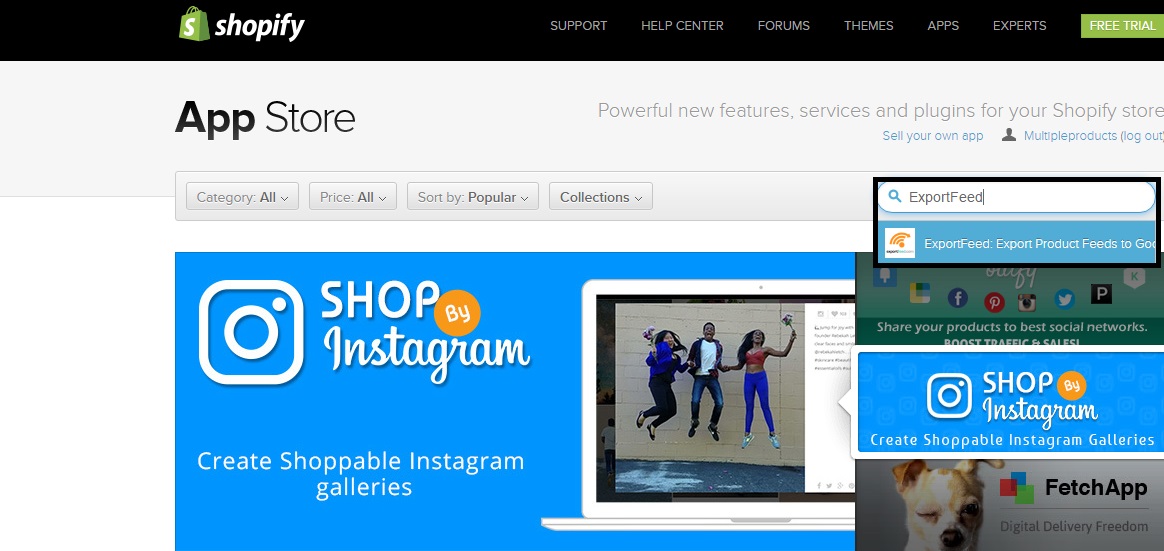 3. When you land on the ExportFeed App description in Shopify App Store, Click on the Get button.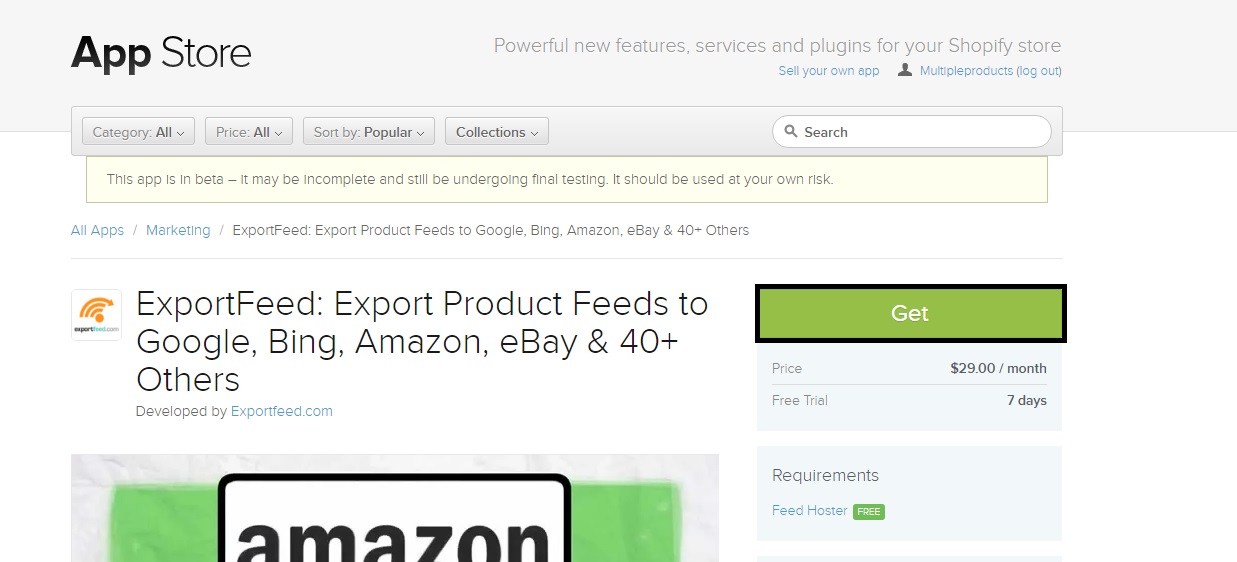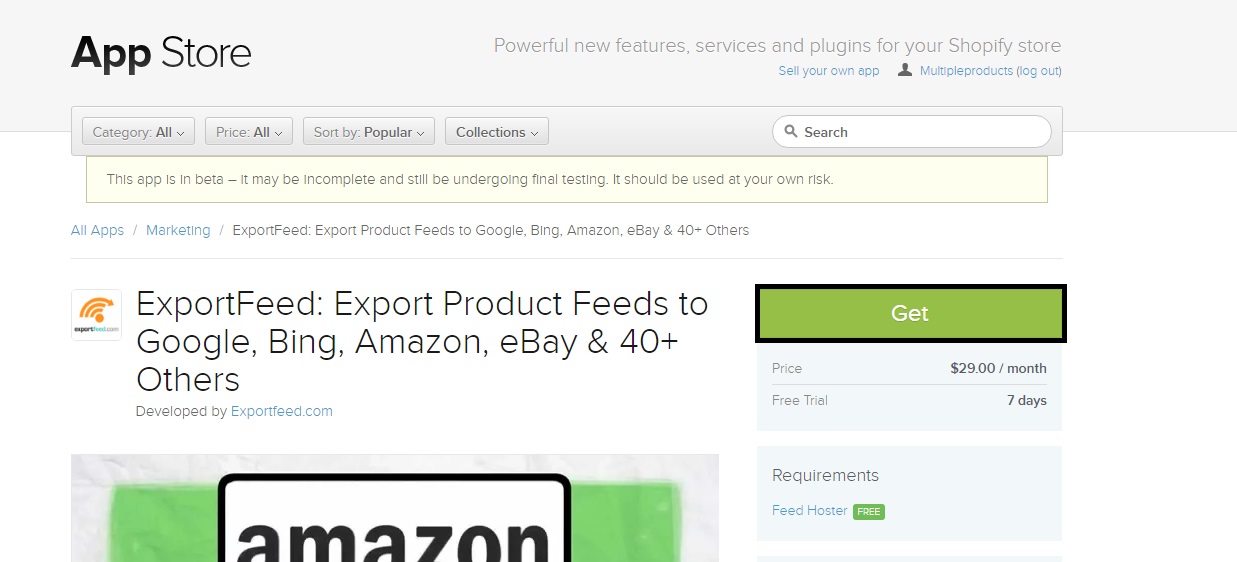 4. In the next screen, you will find notice about installing ExportFeed. Here, just click on the Install Button.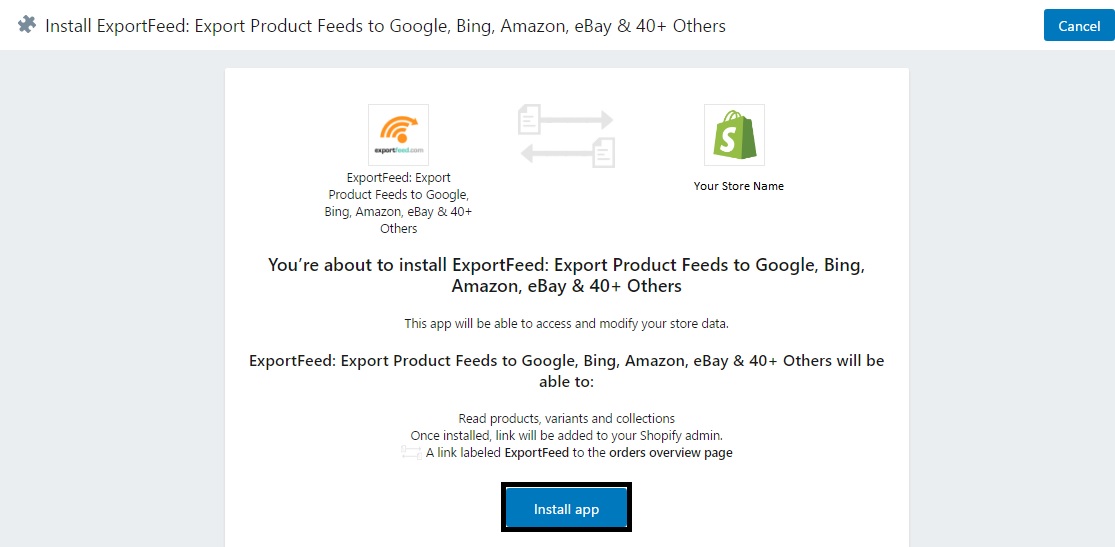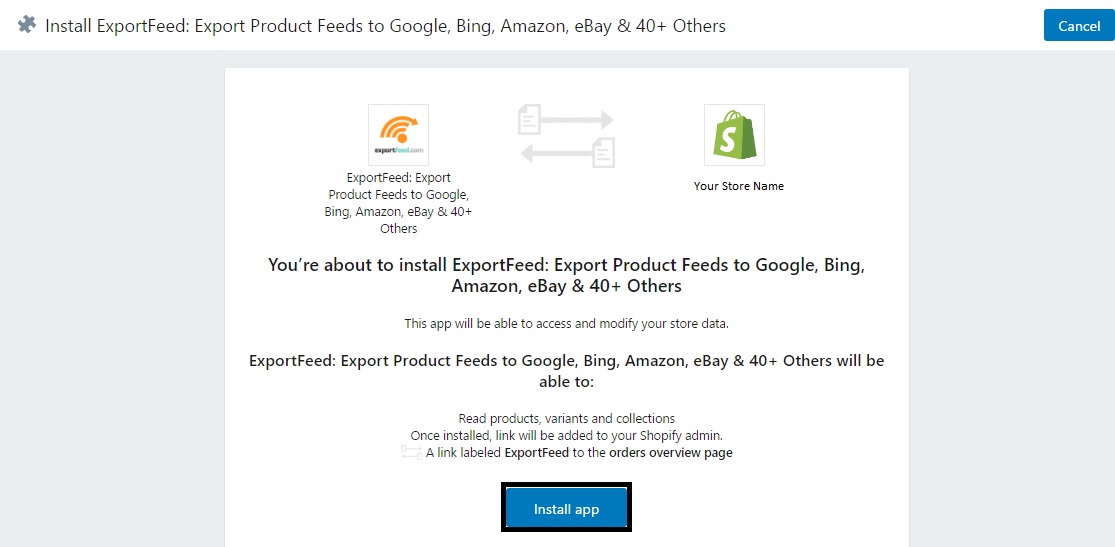 5. Now you will get a message about completing the installation of ExportFeed app in your Shopify. Congrats!


You can find detailed information about installing ExportFeed and creating your data feeds in our documentation section.