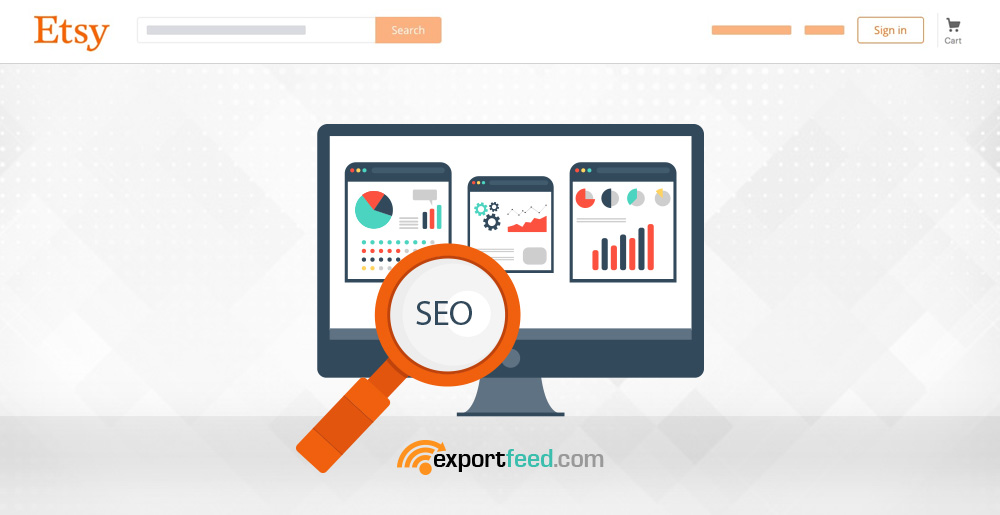 BigCommerce lets you enjoy your authority over product listings and Etsy offers exposure to a mass audience. So, it is not an option that you choose between these two platforms. The best way to go is starting with BigCommerce Etsy Integration as it promises better sales revenue. 
Finding the right practices to integrate your BigCommerce products with the Etsy store will be difficult for the starters. Mostly, we'll cover how you should prepare BigCommerce products for Etsy SEO when creating bulk product listing.
Create product category for Etsy
When you are practicing multichannel selling on BigCommerce and on Etsy, you'll need to identify which products you want to sell on BigCommerce only and which products are allowed to sell on Etsy. 
For those products which you plan to sell on Etsy and BigCommerce, you should create a different category and include products on those. This will help you easily identify your products and will also help to prioritize your product customization/optimization processes. 
Perform proper keyword research
It will be easier for you to create your keyword plans and implement them when your products are still on BigCommerce only. This is because, though bulk listing tools like ExportFeed provide this functionality, keyword optimization on BigCommerce allows you to comfortably implement changes along with leaves you an option for further optimization.  How to perform keyword research? 
Understand the terms and phrases your customers use to search for your products. 

Check the terms that your competitors are using to define products similar to yours

Check for related terms in Google Keyword Planner and also check other keyword finder tools

Type in terms like "cap" on Etsy search bar and note down all the keyword suggestions.
Now, after you have selected the profitable keywords for your Etsy product listing start optimizing them on the products that you added to the newly created category.
Optimize keywords on BigCommerce product listing
For those products that you'll send to Etsy, optimize them with the keywords. Optimization for Etsy should include the keywords on the Title, Description, and Tags. As Etsy allows you to create up to 13 Tags for each individual listing,  make sure to use that on your BigCommerce. 
Create 13 tags for each of your products on BigCommerce that include your targeted keywords. Do the same thing for product title on your BigCommerce
Select BigCommerce products that perform well on Etsy
Your SEO practices for Etsy will help to increase visibility but the core point of listing on Etsy is getting more orders. For this, you should perform basic research on which products sell well on Etsy. What you're looking for is; the products that your competitors are selling and how they are selling.
While doing this research, it is important that you note down the best practices that high performing sellers are implementing. Along with that, which variations are selling more, what price range is more suitable to attract more customers, and which time of the year is the peak sales season for your BigCommerce products to sell on Etsy.
Optimize your product images on BigCommerce for Etsy
Though your keyword optimization will help to make your product listings visible, your featured image works attract more click-through-rates. As Etsy allows you to list 10 images per listing,  make sure to add the best high-quality images on your BigCommerce listing. 
This way, when you sync your product data with Etsy, you'll be able to send 10 images representing your product that'll help your customers to easily find, like and make a buying decision for your products.
How can ExportFeed help for BigCommerce Etsy Sync?
Easily install ExportFeed from BigCommerce apps store
Create Etsy product feed for all supported categories
Include or Exclude BigCommerce variations on Etsy feeds
Customize BigCommerce product data for Etsy listings
Regularly sync your updated product information to Etsy
Get timely support & 1-time Free feed setup offer