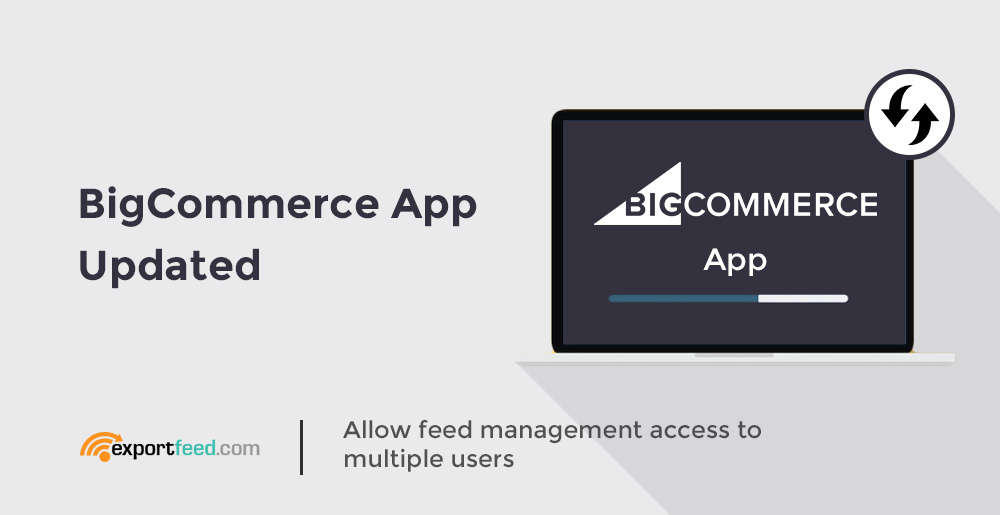 Scenario:
Your eCommerce business is managed by multiple teams – products research functions, sales, marketing and others. These teams need their own user accounts on BigCommerce for their job functions.

They also need the access to your product feed management tool in order to improve the efficiency and effectiveness. The team handling your BigCommerce business can now have concurrent access to the ExportFeed app.
Improvement in our BigCommerce App
We've recently introduced  this feature to allow multiple BigCommerce users of the same store to seamlessly access ExportFeed App. This will help the store owners to delegate tasks and effectively manage the business processes.
Benefits of this update
Furthermore, as Bigcommerce mostly differentiates the functions of a user as the Store owner, designers and warehouse managers, the best person to use ExportFeed app would be Store owner or Warehouse managers.
Apart from that, if you have included eCommerce marketing consultant in your team, an individual account would really help to boost your marketing and sales processes.
Other improvements in this release
The SKU count of your selected category is now displayed more accurately. Also the category selection and product attribute mapping feature is improved to add more intuitiveness.
We have improved the feature to create your product feed by selecting individual products. This feature now performs better when combined with the function to hide out of stock.
One special addition to this release of our BigCommerce app is that, we have also implemented a way to map the tags of your BigCommerce products to the attributes of your merchants. For our clients selling BigCommerce products to Etsy, this is a really useful feature.
Note: Etsy will only allow up to 13 tags per product. Also, the character limit for any individual tag is 20 character including spaces. Please follow this practice for effective results.
With these updates, we are certain that as a store owner, you will find growth in your  multichannel sales revenue. Also, if you are an agency or an eCommerce marketing professional, you can improve the results of your feed marketing actions for BigCommerce stores.
Make the decision to Grow with ExportFeed Today
In case you haven't started using ExportFeed app yet, please feel free to check out the trial plan and let us know your opinion about our services.
And for the agencies specializing in eCommerce marketing, we'd love to grow together so please check the possibility of partnership with us.