Search engine optimization is a process to bring your websites in the first few pages of search engine result pages (SERP). There are multiple search engines and there are different ways to optimize your ecommerce website for those search engines. To be bluntly honest, we cannot explain all the steps for all those Search Engines. However, we can definitely give you the hands-on ideas that work for most of them. So here are the best SEO practices for eCommerce websites.
On-page SEO

Your onpage SEO is the first factor that crawlers of search engines look into while indexing your site. There are a lot of factors but the first one is keywords that you have used in your page. Ranking for the right keywords is a huge benefit and mostly involves getting relevant and fresh content published on your page.
Keyword Integration
But you cannot ignore the fact that your content only isn't sufficient. You need to provide proper metadata like title, description etc. Also including keywords in your heading tags is equally important. When you over do the keyword integration in your content, it is keyword stuffing – which search engines consider a really bad practice. So the best way is to keep your keyword limited to less than 3% of the actual content.
Content Length
Next point to consider is the length of content. Obviously, longer the content, more the information and your keyword variations also appear more. So your latent semantic keywords also help in providing a green signal for the search engines to rank your page.
Meta Descriptions
About the green signal to the search engines, you also need to provide that through click-through rates from the search results. The more people like your meta description and come to your page, the more you rank higher. But ranking factor doesn't end there. It is mandatory to use a user friendly URL but recommended to use keywords in URL as well.
Visitor Retention
After your visitor landed on your page, you generally have 3 seconds to grab their attention. For this you need to display the right information about the right product in your ecommerce site. Are they looking for the pricing information first or are they looking for the shipping information, testing on this and such other factors will help you reduce your bounce rates. Also offering pricing discounts or relevant product links will help you retain the visitors which will strengthen your SEO.
Technical SEO
Obviously there is the technical SEO aspect that will also determine what information to send to the search engines and the performance of your site as well. Using image crunching, CSS and JS minification will also help to improve the site speed. Your visitors of eCommerce site will not want to wait for viewing the product information they want to buy. Using microformats and schema structure will have a great positive impact on your site as well.
Device Friendliness Focus
Recently Google has also launched the mobile first indexing so it is important to note and improve the user experience for mobile visitors. Just as the responsive designs, using accelerated mobile pages no more an option for your ecommerce promotion.
Product Update
Since we are primarily talking about the eCommerce website, the number of products available in your should be updated as per you sell some then add your inventory. These changes should be noticed by the bots just like your buyers. Also, when updating your product, never ever use the product description provided by the manufacturer – Imagine how many of the sellers are using the same.
Payment Gateway Security
Providing payment gateways is necessary to improve the conversion of your website but that's not just it. If more visitors choose to visit your site often, your repetitive visitors also provide a green signal to the search engines for higher ranking. In current days it is mandatory to implement ssl in your site as well.
Product Reviews
If your customers are purchasing products and leaving reviews on your site, this will also help in creating a great user experience. User experience and consent will add up  the value that various search engines will rank your site or that particular product page for. But more than that, it will help to increase the sales of your product itself.
Off-Page SEO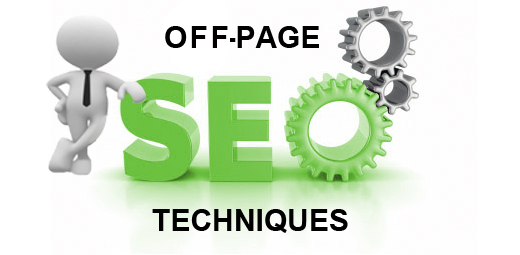 Off page seo for eCommerce website can start straight from the time you decided to get your domain. One factor that is not verified but makes sense is about your domain validity. If you are looking to start a successful business, why wouldn't you register for more than one year?
While getting the Google Trusted Store badge on your site increases your sites' conversion in every way, you can also work on the off page seo to get more visitors. Now let's look into some other factors.
Do-follow link and No-follow link
What does this mean? The do follow link allows the crawlers of search engine to pass from the website through do follow anchor text to your site. This will help in indexing and ranking for the linked page. And the no follow link is specifically for the visitors to click on and visit the linked page. You need both these type of links so don't ignore any of them.
Get backlinks from older sites
Getting links from websites that are older than yours will help you gain visitors and also help in boosting your SEO. You can think of it as an older person recommending a young one for some job. Now stop wondering why your older site is getting so much of spam comments!
Get backlinks from relevant websites
It is just obvious that this type of backlink holds a great value for your search engine rankings. Getting backlinks from ecommerce site is great but getting backlinks from irrelevant websites is something that'll hurt your site's SEO.
Sites where your potential customers hangout
Have you noticed that the sponsors of a concert are mostly sound system providers, musical instrument groups and such. Think of it as that way. If you are selling books, it is wise to get your backlink from article submission sites.
Post reviews about your products
You can get different sites where you can post reviews about your products. Now this becomes particularly useful if the site is popular. Review marketing with backlink is emerging in current digital marketing but it really holds a strong value for your SEO and even for conversions.
Different Social Media Channels
Google also takes a great deal of point from social media for your search engine ranking. It is said that there are numerous bots crawling on twitter so posting a link is definitely useful. Facebook and mostly posting on Google+ page is definitely recommended to improve your rankings. However, while using social media, it is sometimes necessary to keep note about the type of audience there and try to increase the interaction.
Post answers on Q&A sites
It is not just SEO tips but also a direct way to sell your products. Many affiliate marketers also use this technique for direct selling. You can find relevant questions in sites such as answers.yahoo.com, answers.aol.com, or quora.com and post your answers with link there. But make absolutely sure that you do not offend the question poster and the other communities.
Participate in forum discussions
Participate in forum discussions and post relevant answers there. This is also a great way to get backlinks to improve your SEO. Alike answer submissions, make sure to follow the community guidelines. The better impression your profile has, the better your answers will be voted and more visitors will land on your site.
Submit your eCommerce site to online directories
Prior to search engines, people mostly used directory sites. Submitting your business in these sites also helps in boosting the SEO of your eCommerce site.
There are other popular techniques like social bookmarking and implementation of local SEO as well. But their effectiveness depends upon how sincerely and persistently it is done. If you are looking to sell your products while improving SEO of your site as well then listing your products on Google Merchant is also a great idea. So we wish you all the best for implementing these best SEO practices for eCommerce websites and securing your ranking at top of the search engines for the selected keywords.