If you've been using our Shopify app to send your products to the Etsy marketplace, you probably already noticed what has changed.
We've added a flat shipping template to allow Etsy sellers to send their products to Etsy including the shipping information required for those products.
Ability to configure sync settings for products on a detailed product attribute level has been added.
How does this flat shipping template work?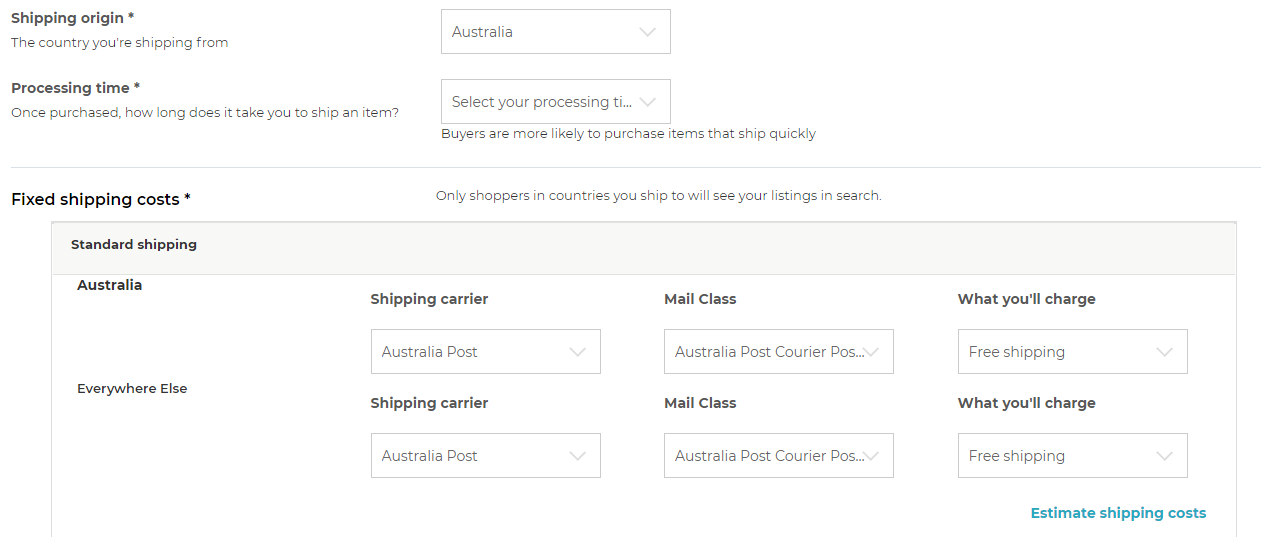 Etsy requires a flat shipping template associated with the products that are listed in bulk using Etsy API. Now, when you configure your Etsy connection in our ExportFeed app, you can simply create this flat shipping template and continue listing your products to Etsy without having to stop at any process.
To create a shipping template for Etsy on our Shopify Etsy app, you'll need to provide information such as
 Shipping Origin,
Processing time,
Carrier, mail class and rates, for the country of origin and
Carrier, mail class, and rates for global shipping
After you create and set a default shipping profile for Etsy, you'll be able to smoothly upload your products on Etsy marketplace using ExportFeed.
Newly added sync settings on a detailed product attribute level for Shopify Etsy sync
The second feature that's added is the sync settings between your Shopify products and Etsy

This screenshot is of the Etsy Configuration screen where you can reach by clicking on the Details link below your Sell on Etsy button on the dashboard.
If you want to update the title, description, tags, and images on Etsy based on the changes you've made on Shopify, you need to keep these settings enabled.
However, if you have made changes on the products of Etsy and don't want to match them exactly as they are on your Shopify, keep these settings unchecked.
If you have more questions related to these shipping and sync settings for Etsy channel, please feel free to contact our support team. And if you haven't tried our Shopify to Etsy app, make sure to try it free for a full 7 days.