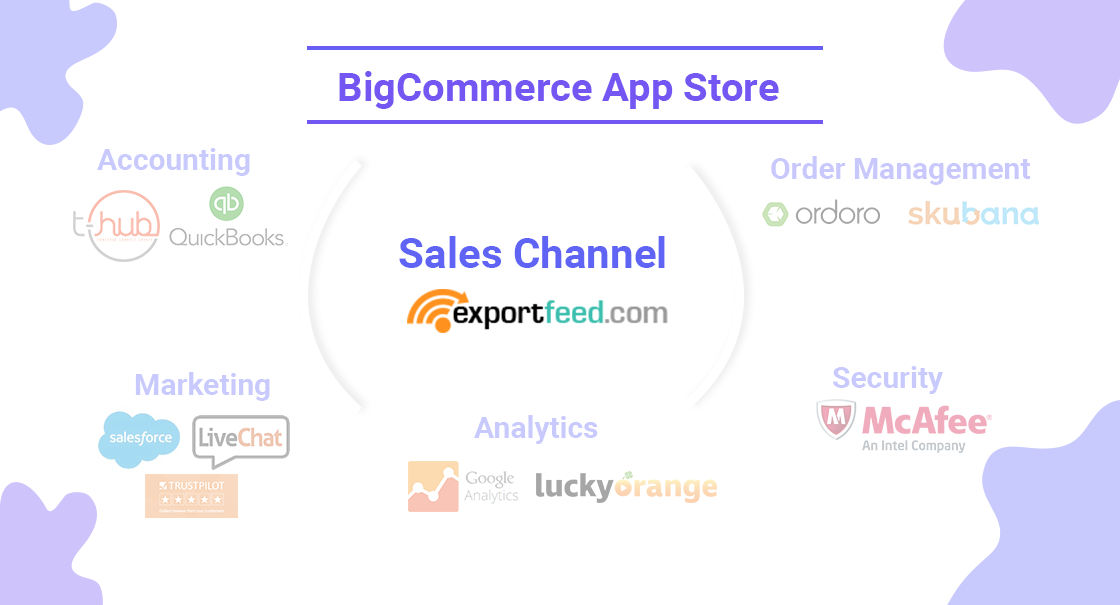 With your well-planned eCommerce business powered by BigCommerce, you are all set to make your first sales within days and gradual increase in sales sooner than later. BigCommerce offers most of the marketing tools already set so it is effective for business.
Now that BigCommerce has even implemented image optimization in the core of its platform, your buyers can enjoy viewing high-quality product images that can be viewed quickly without having an impact on the page load time.
All of these increases your sales but you also need to maintain the functionality of your business and handle the shipping as well. Those are the part of your business operations which we'll discuss here.
Without further delay, let's start looking at the BigCommerce app categories that you should try from the BigCommerce store:
Accounting and Tax apps on BigCommerce app store:
Accounting is definitely the most crucial part of any business even if someone doesn't take it as the absolute backbone.
Only with the accounting details can you find the real financial status of your business. If you miss any calculation or any tax levied upon you, your business may suffer from a penalty as simple as a refund to as complex as a lawsuit.
Tracking your sales through account book or Quickbook is a planned way to further conduct a financial analysis of your business. This can benefit you from business insights related to products that you should stock in excess when the price is low.
Or, some account apps such as T- Hub allows you to download orders from BigCommerce, ship it using popular carriers and post the transactions in the Quickbook. This allows you further improve the use of business intelligence tools and avoid any loss.
Analytics & Reporting apps on BigCommerce app store:
To find out what's happening on your site or even the internal and external business parameters, apps listed within this category can help to a great extent.
The first recommendation would be apps that are within the sub-category of Site analytics because your online business can only be as healthy as your site is strong.
To measure and improve the strength of your business and your business, BigCommerce app store provides apps for Business Intelligence, Marketing Analytics, and Site Analytics.
Apart from Google Analytics, we also recommend you to try out the Lucky Orange app.  This app seems to track and display the micro-conversion aspects of your eCommerce site in a user-friendly manner.
B2B/Wholesale apps on BigCommerce app store:
If you can take your business to a B2B level or even better to the Wholesale level, you ensure the longevity of your business. Along with that, though the number of transactions may decrease, the order quantity increases and with that your profit margin also increases.
So checking out the apps in this category and trying to use the full potential of these is worth the cost and your effort.
The apps listed under this are mostly for Bulk Order facilitation, managing customer accounts, and permissions, handling pricing and discounts on your store, quotation builder and such.
Most of the apps in this category are offered for subscription basis. But, the PairedNote app is listed to offer a free trial.  As this app offers access to wholesale purchase and sale platform, it is worth a try.
Catalog and order management apps:
Unless you have migrated from other platforms to BigCommerce, your BigCommerce store may not have a lot of products.
However, to effectively run your store, checking these apps can help even with your business expansion planning. The apps listed under this category are mostly for Inventory and order management and warehouse management.
You can check a few apps like OrderDesk, ChannelGrabber or Skubana for the inventory and order management of your BigCommerce store. Skubana also supports single products, bundles, and kits for managing your listings.
CRM and Customer Service apps: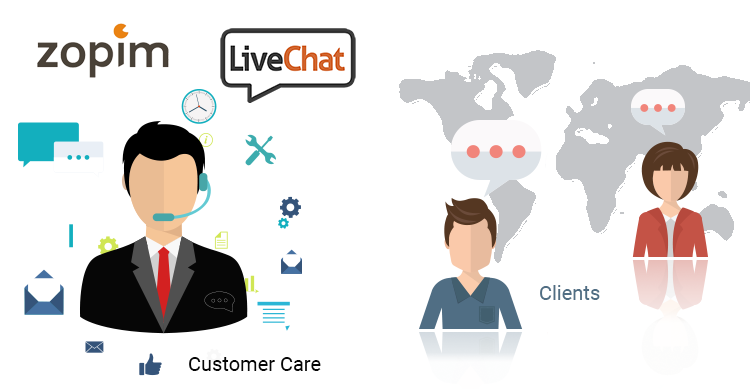 To grow your eCommerce business, you definitely need to keep your existing customers happy. You'll need to hear their voice and act accordingly. This is definitely not an easy task for eCommerce.
So the BigCommerce app store has a separate section for these apps. These apps are categorized as Customer Relationship Management, Customer Service and Helpdesk and Live Chat.
Looking into the CRM apps, if you're already big into marketing with CRMs you can use Infusionsoft or Salesforce. Also, if you are already using HubSpot CRM for customers management, you can use the HubMetrix app from BigCommerce app store.
Live Chat helps to increase sales by helping you interact with the customers when they are actively looking for product information. Undoubtedly, chat is one of the most used features of social media platforms so using chat integrated with social media is a great idea.
Live Chat on Facebook Messenger by Bekeeting is one app on the BigCommerce app store that helps you achieve this. You could also try the Zopim or LiveChat in your BigCommerce store.
Data Transfer/Migration Services:
If you already own a web store then these BigCommerce apps help you in great detail. Transfering your data and product catalog to a new shop can not only be technically challenging but also consumes a lot of time.
If you are migrating from WooCommerce to BigCommerce or Magento2 to BigCommerce, you could install these apps to reduce your work and ensure everything goes smoothly.
Marketing:
Without the right marketing actions, it is not only difficult to grow your eCommerce business but is impossible even just to survive. Probably, this is the reason that BigCommerce app store has a lot of subcategories for marketing apps. Let's take a look at those in brief.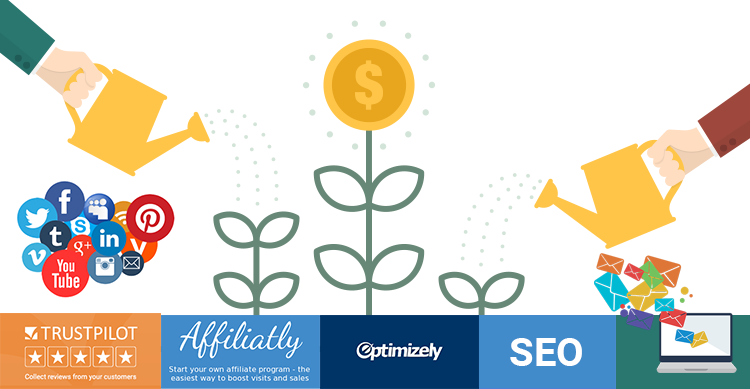 Apps for Affiliate Programs: Launching affiliate programs for your eCommerce apps can help you achieve more sales. You could recruit affiliates in CPS model and grant the promised commission. But how would you know that a customer is referred by the specific affiliate? The solution to this and other questions to affiliate marketing program can be found using apps like Affility or E-Commerce Affiliate Network.
Apps for Conversion Rate Optimization: Regardless of the number of visitors on your site, if you have a low conversion rate, your business will still struggle. For this, you need to improve your sales per visitors in case of eCommerce sites. This is the purpose of conversion rate optimization apps. You could use Optimizely to A/B test or use other remarketing apps for conversion rate optimization. Trust Pilot Reviews can also boost your conversions but it is listed under Merchandising section
Others Marketing Apps: There are a lot of other apps for marketing purpose. Some of the categories that are interesting and useful to browse through to try out the listed apps are Email Marketing, Marketing Automation, SEO, and Social Marketing.
Payment and Security:
BigCommerce platform allows you to integrate different payment gateways to make sure that your customers always have their preferred way to buy from you.
But more than that, it also offers you different apps for recurring payments, fraud prevention and security and Trust Mark for security.
If you're looking to improving the trust factor in your BigCommerce site by adding a Trust Mark for security, you can definitely add the McAfee SECURE app.
Sales Channel:
When you're running your eCommerce business, it may not be wise to totally rely on your site only for the sales. Moreover, when you can increase your sales by listing products on multiple sales channels like Marketplaces and Affiliate Programs, why would you want to limit your business?
BigCommerce app store holds a plethora of apps to help you integrate different individual sales channels. But if you want the option to check the performance of listing your products on over 40 merchants, you can install ExportFeed App and send your feeds to your desired merchants.
Shipping & Fulfillment: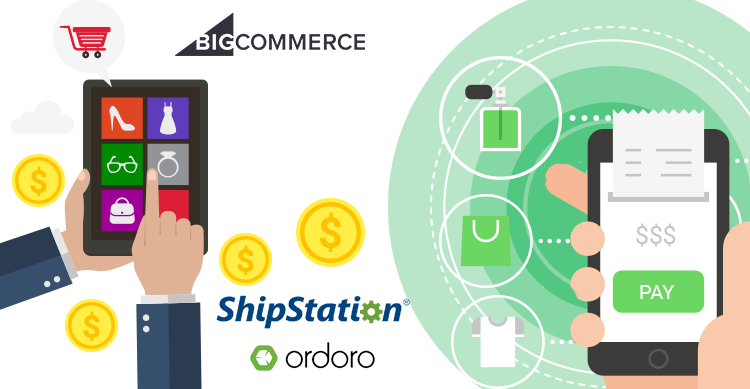 A sales cannot be said to have completed before two events complete – 1) Seller receives the payment for product & 2) Buyer receives the purchased product. So in online retail, shipping and fulfillment should be a flawless process. For this reason, BigCommerce app store has provided a lot of apps related to shipping and fulfillment.
We definitely recommend you to try out the ShipStation app from BigCommerce app store if you are looking to manage the shipping process of your eCommerce store. You can also use the Ordoro app if you feel ShipStation isn't the right app for you.
If you have any suggestions or feel like we missed to mention some of the useful app listed in BigCommerce App store, feel free to mention that in the comments below.