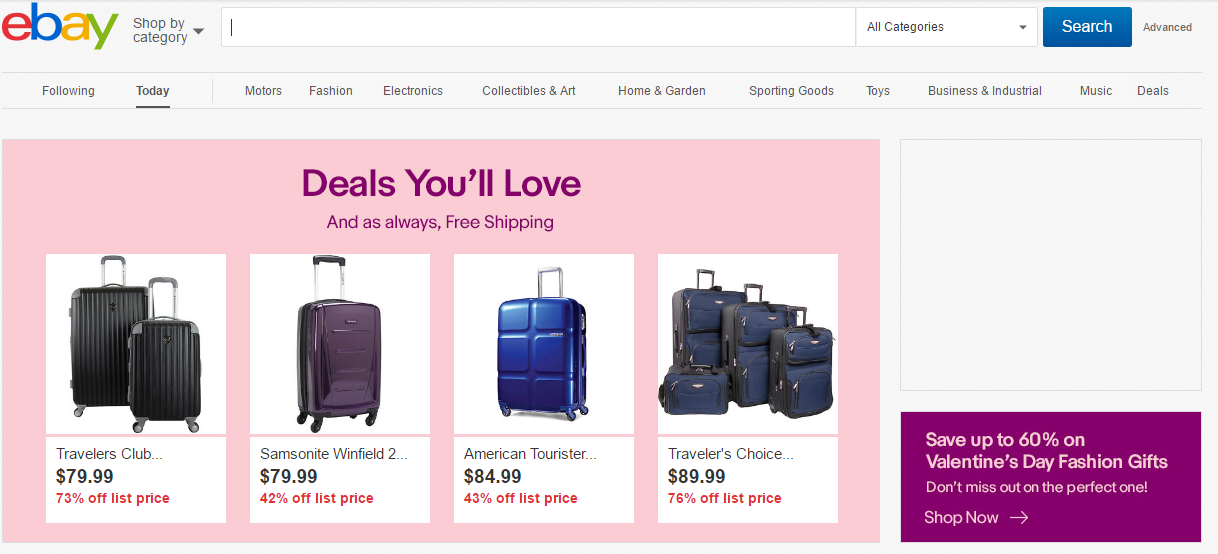 Becoming a successful online retailer is not so easy at first. But, once you get accustomed to performing the tweaks for your business, running effective campaigns, and selling through multiple channels, then it can be your mainstream for cash inflow. So, selling products through effective marketplaces like eBay is something you don't want to miss. Looking for specific reasons, why? Here are the 5 top benefits of selling on eBay.
1. Worldwide Marketplace: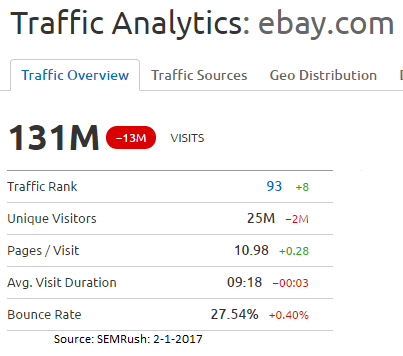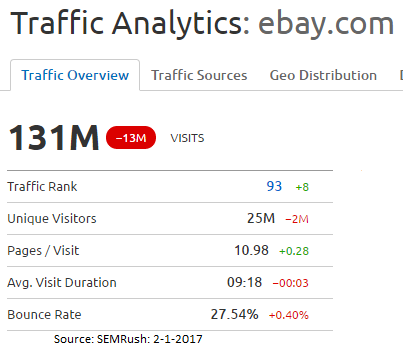 eBay serves customers globally. This presents retail sellers to list their products targeted towards multiple nationalities. You may be selling from the UK while your target customers are average or business people in India. But that's not it. eBay also solves the shipping problem of the global sellers.
2. Great SEO Benefit:
Running your own eCommerce business? Have you tried to rank on the keywords that eBay ranks for? It's tough. Why not list your products on eBay and grab their SEO benefit for your products.
3. Fixed Price Listing & Auction Listing:
When you have a bulk stock of products, you can always use the fixed price listing. But what if your stock is limited and demand is high. That's when you benefit a lot from the auction listing while selling on eBay.
4. Trust Factor:
Though rumors fly around, there are many people who prefer to purchase from eBay while compared to the other merchant sites. Like every popular site, there are many loyal customers who prefer to purchase on eBay. Customers may prefer to purchase from merchants like these than a site that they land on the first time.
5. Lower Fees:
Compared to other merchants, eBay charges lower fees for product listing. Though it charges a final fee (a sales commission after the sale), that is also low and it depends upon the total amount of sales.
Bonus: eBay Affiliates:
eBay also offers affiliate programs through multiple affiliate marketers will take your product link and promote your products in order to receive the affiliate commission. This will help to increase your sales. So in addition to running your affiliate program, you can also benefit from the eBay affiliates.
How to start selling on eBay?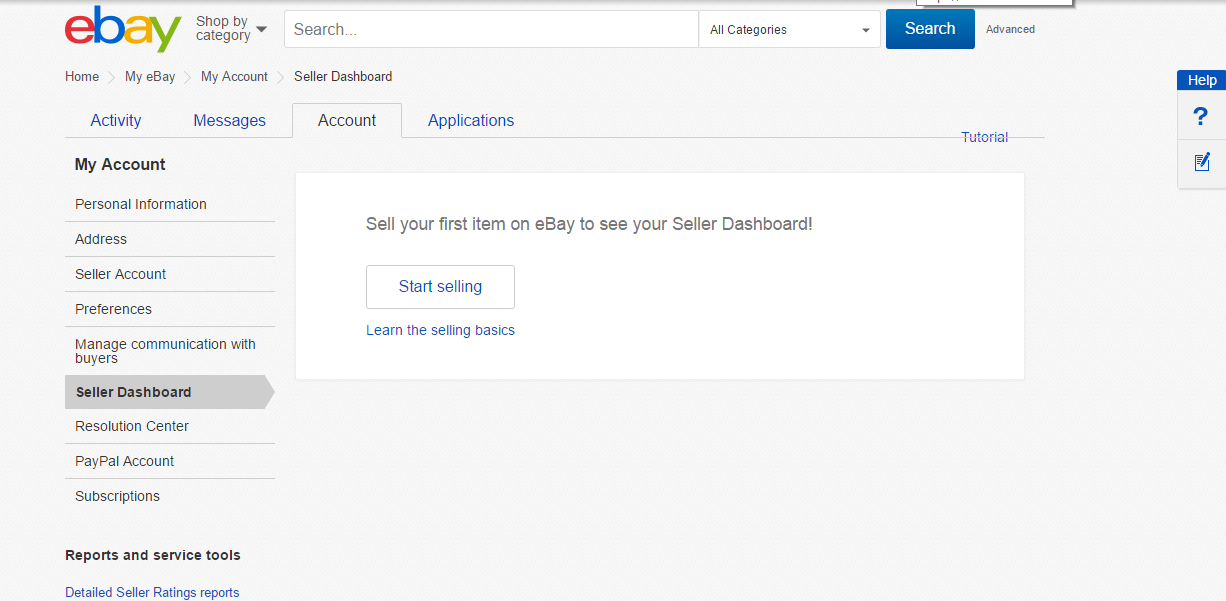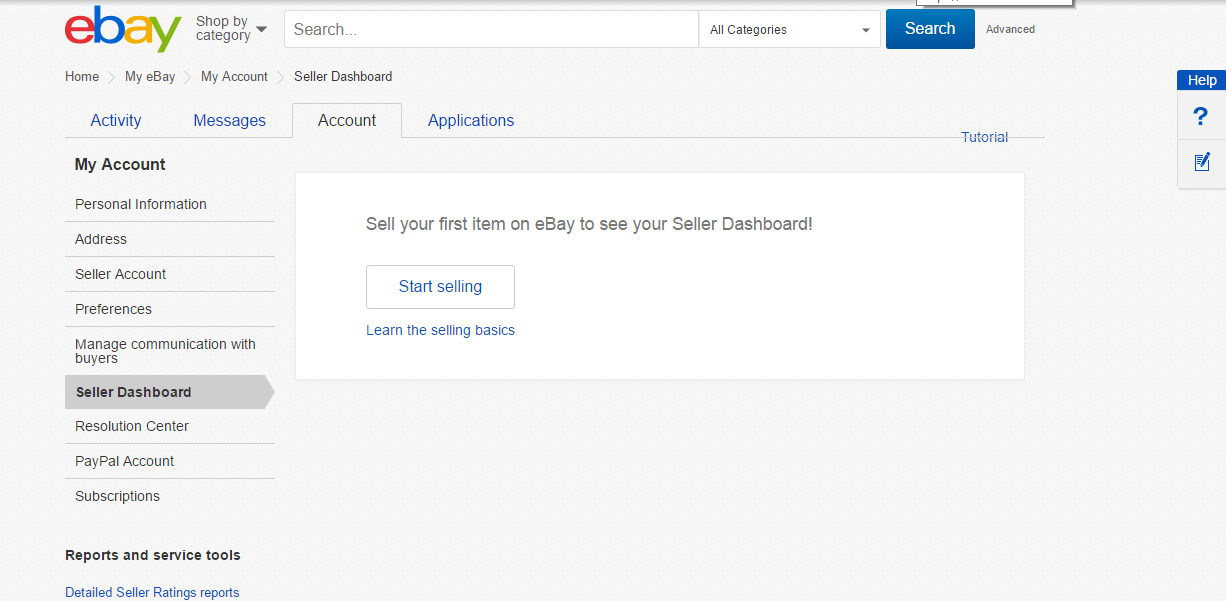 If you visit the site eBay.com, you'll find an option to sign in or register at the top left. You can register if you haven't registered or log in to your account if you have one already. Now, on the top right of the page, you will find My eBay link and when you put your mouse cursor there, you will see the Selling on a dropdown, click there. In the next page, you will find 'Seller Dashboard' click there. You'll be redirected to a page where you'll find Start Selling button. This is where you actually start your process of selling on eBay. Click on this button and follow the steps
Click on the sell button and provide product title or UPC code
Select the category from the provided list
Enter the required product information such as:
– Product Title
– Subtitle
– Condition
– Product Images
– Description
Select the payment plan: Paypal is more commonly used but you can select Money Order, Personal Cheque, Pay on Pick up or Others.
Select your shipping policy: Here provide information such as policy name, policy description, etc. If you want to apply the same shipping rates to all buyers, you can select the Flat shipping.
Please feel free to add information to this post by providing your comments. We'll add specific tips to list your products on eBay to increase the audience.
Wondering how you can prepare your product list to sell WooCommerce products on eBay?
Get the Free Version of WooCommerce to eBay plugin here