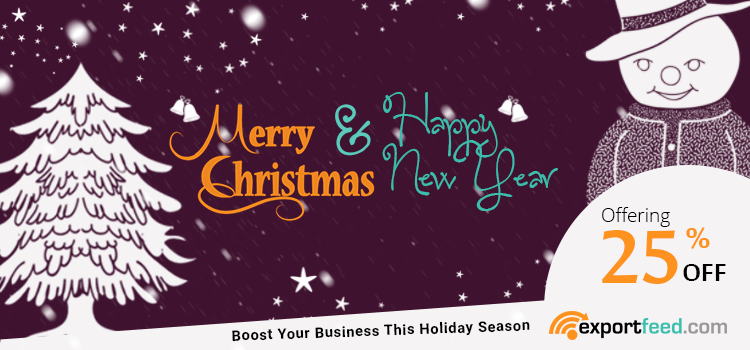 It is the time of the year now to enjoy the most awaited holiday – Christmas and to bid goodbye to 2017. Let's welcome 2018 together.
Here at ExportFeed, many plans were executed during 2017 and many plans have been made for 2018. But all of them are related to helping you use a quality product and improving your sales as an eCommerce merchant. We are grateful towards all the suggestions, comments and feedback we received from you.
ExportFeed is offering a limited time 25% Discount site-wide!
Holiday Selling Tips for Online Shop Owners