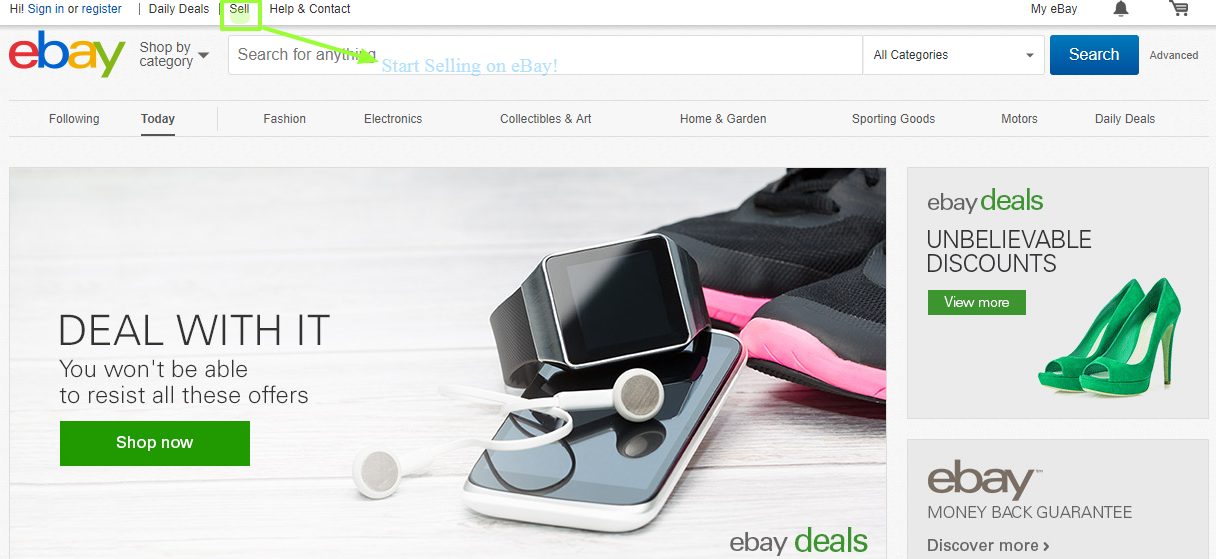 Setting up your own online store is pretty easy when compared to the time and effort required to improve the sales or even making your first sale. You'll find a ton of ideas to promote your online store with a single google search but your actual need of making a sale is simpler than all of those ideas. Instead of trying to bring in all the visitors to your site and hoping you could sell, how about sending your products to some place where the customers are already actually searching for them. How about selling your products on eBay also?
Starting the process of Selling on eBay – The registration!
When you visit the eBay site, at the top right corner, you will find an option to sign-in or register on eBay. Clicking this link will start your process of registering on eBay and provide the required information.  The eBay site keeps your information private so you don't have to worry about the information leak.
When registering on eBay, you will be presented with two option