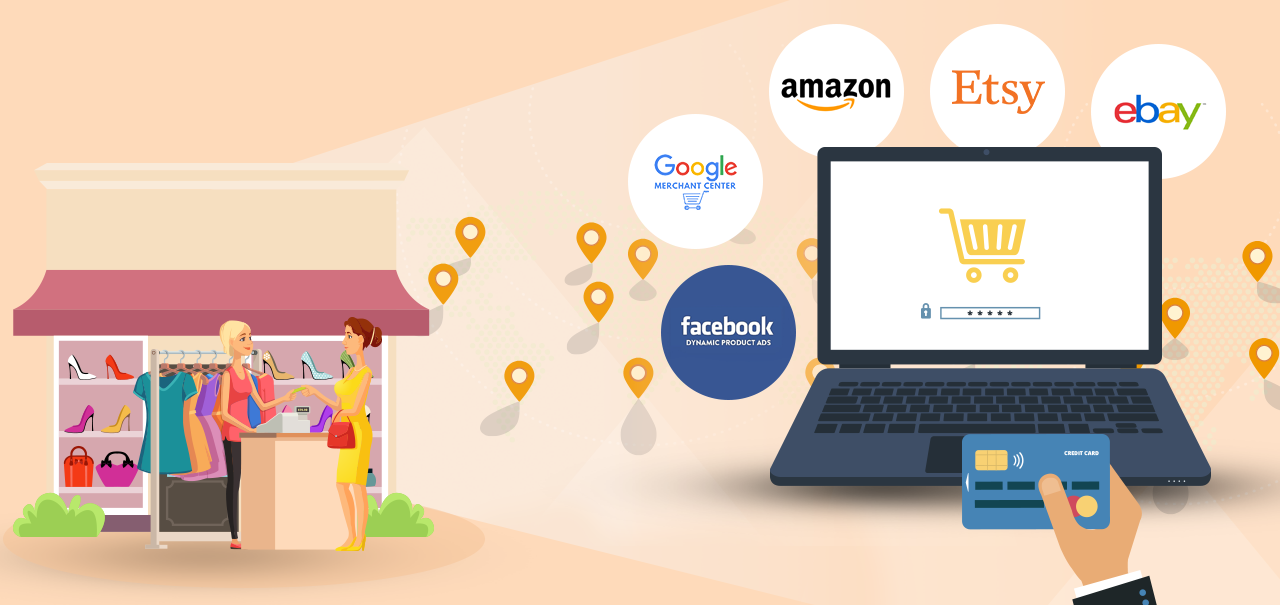 There isn't much option to market your physical store unless you opt in for costly mass media advertising or distributing banners and such around. For this reason, most of the physical store owners are expanding their presence in the digital world and some extensive business people are following the extended omni-channel eCommerce model. In this article, we have discuss about a few things such as:
Benefits of creating online presence
Introduction to the eCommerce platforms
Introduction to the extended omni-channel model
Difficulties & solutions to the omni-channel model
Quick steps to create digital presence for your physical store
Obvious Benefits of creating Online Presence for your Retail Store:
People can find your products globally:
With just a brick and mortar store, your market reach is limited to the customers of certain locality. However, with a globally operating site, you can reach your customers in any location of any country. Further, when you are equipped with some nice shipping solutions, you can amaze yourself as to how much your business can grow
People have the option to pre-order
The target is to make the products available to customers as easily as it can be. When someone visits your physical store and doesn't find the item that they want to purchase, most customers don't feel comfortable asking you about re-stocking that product. But with an easy CTA of Pre-Order for out-of-stock items on your eCommerce, you don't lose the sale.
You have a 24/7 salesman working tirelessly
Physical store requires resources to stay open all the time. Further, depending upon location, it may also require special permits. Along with that, the location of your store will also have a huge impact on whether your store will be profitable if it is online everytime. Ecommerce saves you from all that hassles. And, even when you're sleeping, you can be selling, isn't that wonderful!
Effective and less costly marketing
With your online store, you will be able to target customers based on specific targeting factors like age group, location, gender, affinity groups and others. These tricks of online marketing are more cost effective than the traditional marketing. Apart from that, with effective targeting, you not just boost the conversions but also be able to identify your major conversion groups.
Quick setup and updated information
Setting up your eCommerce store doesn't take longer than setting up your physical store, that's a fact. You can easily complete this task using BigCommerce or Shopify within a few hours. Apart from that, if you integrate the dropshipping model for your online store, you will be able to generate more profit without having to store products. And for those products that you host on your physical store, you can keep launching specific campaigns too.
These are just the few of many but these should be reasons enough for any business to consider creating their online presence. Along with that…
…here are some of the tips regarding platforms to create your eCommerce store.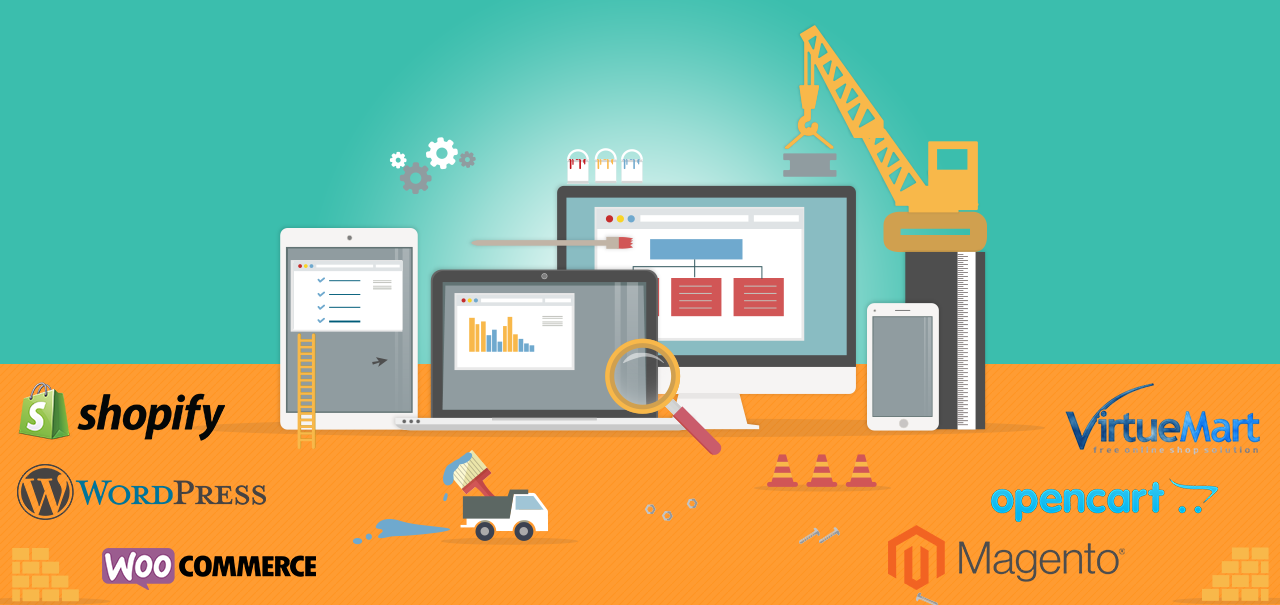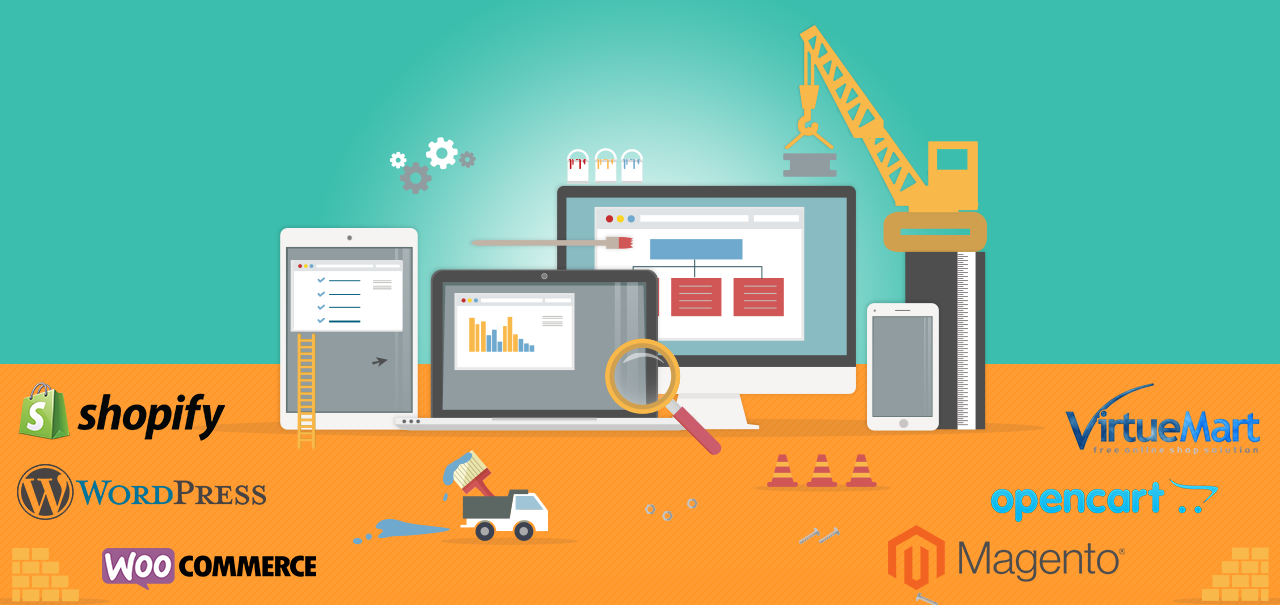 WordPress
WordPress is a free platform and almost anyone with decent knowledge of online world can create an eCommerce site using WordPress. All you need to do is setup WordPress on your server and install a plugin for eCommerce. The most popular one is WooCommerce. It allows you to list your products easily and even provide shipping information. To create an effective eCommerce site on WordPress using WooCommerce, you can also install various WooCommerce compatible plugins.
Shopify
Shopify is a hosted eCommerce solution and it helps you skip the hassles of setting up your server. You can simply subscribe to any plan of Shopify, select the theme that best suits your needs and start entering your products. Just as there are different plugins to improve the functionality of your WooCommerce site, you will also find plethora of apps in Shopify app store.
BigCommerce
This is another hosted platform alike Shopify but it differs in a unique way. The list of tools that Bigcommerce offers differs based on your subscription plan. Apart from that BigCommerce has recently announced that they have added a new image optimization method. This helps in quicker loading of pages on your site which definitely helps in boosting the conversions.
Others
Magento, virtuemart, opencart etc are the other platforms that you can use to create your eCommerce store but they require experienced hands to code to get fruitful results. So if you are looking for a lot of flexibility and ready to make long term investments then you can go with these options.
That was about creating online presence, but…
…should you limit yourself to that or go with the omni-channel eCommerce model?
Let's discuss the extended omni-channel model first but in brief:
The whole objective of creating your online presence is to make it easier for your customers to reach purchase your products. As the visibility and news of availability about your products increases, it will reach your potential customers, sooner or later. But, the sooner your customers find your store and products, the sooner will you start increasing your revenue. For that, we recommend you to create your online store and follow the extended omni-channel eCommerce model.
With this model you don't just exist in physical store but in digital store also and also in those places where your customers are most likely searching for your products.
So, the big question is – Where do your customers search for your products?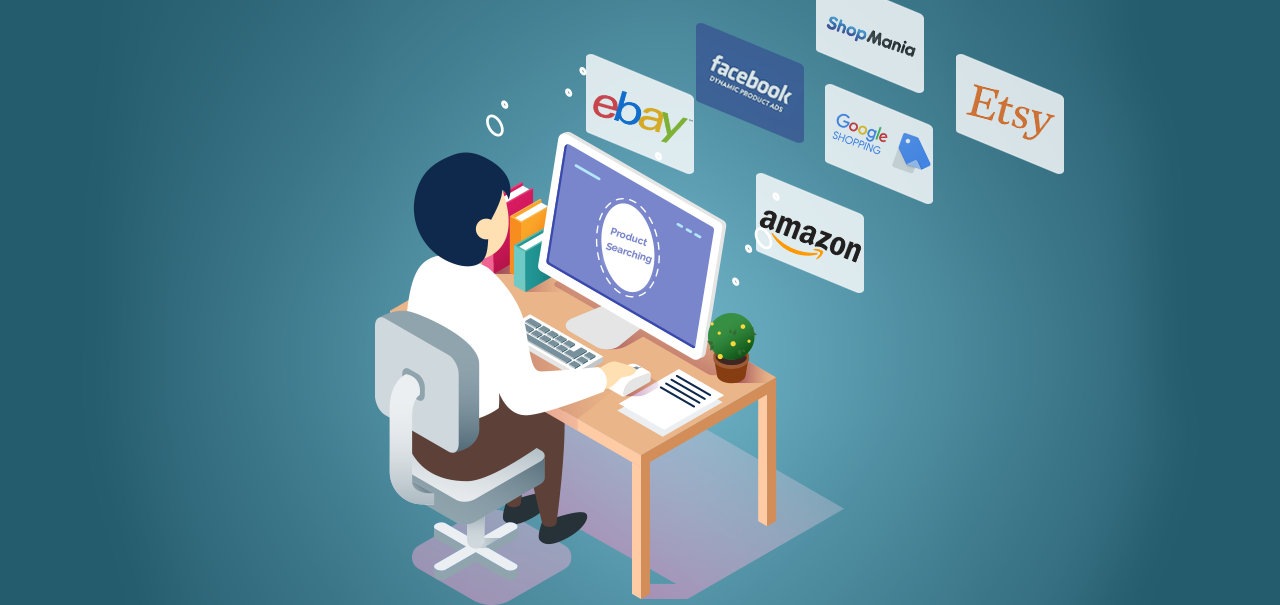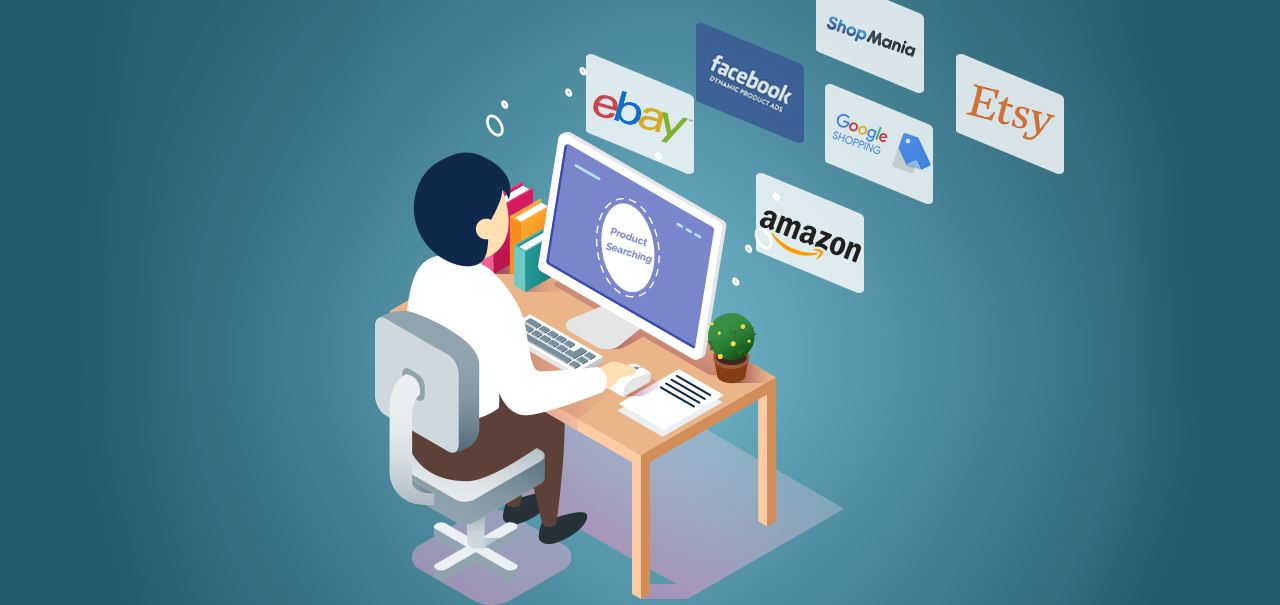 Some of the big players in online retail arena are Amazon, eBay, and those already having online as well as physical presence are Walmart etc. These are the places where most of your customers visit to purchase products online. And, your target is to list your products not just in your WooCommerce / Shopify / BigCommerce store but to list them in these bigger eCommerce marketplaces also.
The probable complications of extended omni-channel eCommerce model
Management Difficulty: With the expansion on your point of sales, you will also have a harder time managing your sales channels traditionally. Though physical store may already be your domain, you still need to update your stocks on your eCommerce and the marketplaces everytime they change.

Updating stocks
Avoiding under or over selling
Finding & dispatching orders
Maintaining Seller's Reputation and such

Product Listing & Updating: Next point that creates some complication for normal business owners is the techy things that are involved when you are approaching the extended omni-channel marketing. Different high performing sales channels have their own specifications on

How you should link your eCommerce?
Which file format should you provide the product details?
How frequently can you update the product details?
How many products can you list in their marketplace and such.

The most popular ways to submit your products details from your eCommerce site to these popular merchants is through a link with the details, a product feed file or push the product details through API endpoints.

Time Management: Another complication that can arise for not-so-techy business people when setting up the extended omni-channel-marketing is regarding the time management. Manually creating feeds for the products from your eCommerce site based on different feed specification will consume a lot of time along with and include the chances of errors.
After knowing all of these hassles, wouldn't it be better to stay with the physical store?
Simply put, would you stop growing your business because you are afraid of the challenges that may or may not come in future? And if there are challenges, there are solutions too. Try it for yourself:
Start an eCommerce by using your preferred platform – Shopify | BigCommerce | WooCommerce
Upload your products to your eCommerce site.
Play around with the visual appeal and functionalities for your eCommerce site with the available free or premium themes and plugins.
Now, as a solution to all the extended omni-channel marketing problems mentioned above, install ExportFeed on your eCommerce.
Next, you can create seller account on the marketplaces and create specific feeds for those marketplaces using ExportFeed.
If you need any help from expanding your physical store to eCommerce and on to the extended omni-channel marketing model, please feel free to contact our support team.