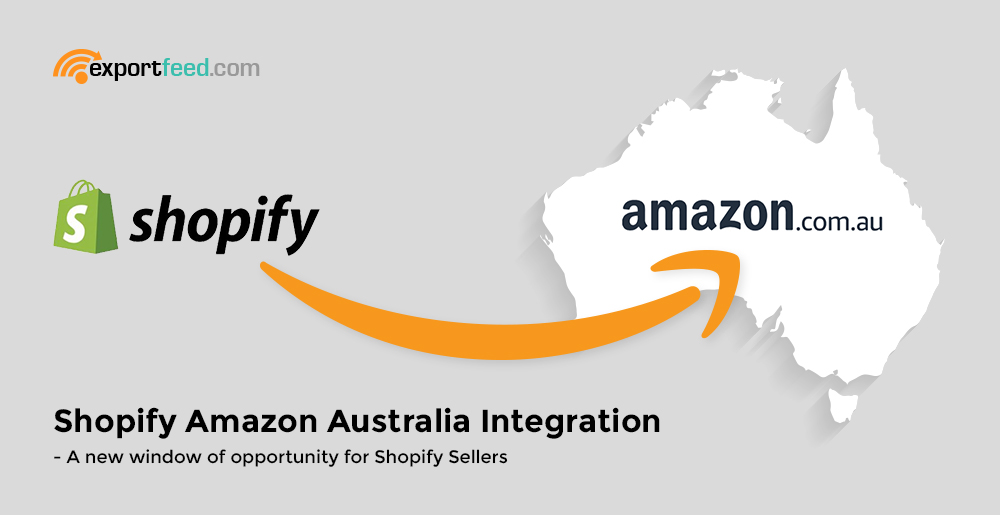 You have been doing it all along, you have the resources and you know the tricks. What more? A new playground to start on! Selling your Shopify products on Amazon marketplaces must have been profitable – if you were doing it right.
Now, you've got the Amazon Australia marketplace. Do it all over again, but with a twist. Grab ExportFeed this time to optimize the products. Take ExportFeed trial for a spin. You'll be amazed by the power that this app gives in your hands. After everything else, it is time and effort that counts. Not necessarily the more you spend these, the higher your returns will be.
Let's take a look at the tricks Amazon has inside the hat to dominate Australian Market
Amazon Prime Australia
Amazon has planned for Amazon Prime Australia. As of the USA, an annual membership costs $99 and monthly costs $5.99. Amazon prime is growing in popularity among the Australian and other markets due to the quick 1-2 days delivery, free delivery, unlimited books to read, videos, etc. And as customers start to prefer this, it is obvious that you should also enroll in selling your Shopify products on Amazon prime in Australia.
Amazon Fulfillment Centers
Amazon has started the fulfillment by Amazon in the Australian marketplace also. Amazon has so far been testing the multi-storied fulfillment centers and uses drones to move packages up and down. The promising part of Amazon Australia is that with the success of these tests, Amazon may have the fulfillment centers in the heart of cities like Sydney, Melbourne, and others.
Other potential launches on Australian Marketplace
Amazon prime wardrobe is one of the possible launches in the Australian marketplace. But there is also a possibility that Amazon may launch Amazon Fresh Australia to deal with the groceries. As Amazon purchased Whole Foods in the American market, to make a bold move on this market, Amazon Australia seems to be a feasible marketplace to test the new strategies for Amazon Fresh, Amazon Go, and Amazon Prime Wardrobe.
No doubt that Amazon Australia has a lot of space to cover in the region. We can expect that this retail giant will make bold moves and implement strong marketing strategies.  For this reason alone, online retailers should start selling their Shopify products through Amazon Australia also.
Starting to sell Shopify products on Amazon Australia without wasting time
Starting or expanding your business on Amazon Australia is easy and can be done through the 4 given steps recursively.
How to earn more with Shopify Amazon Australia Integration?
1. Publish your products
In order to publish your Shopify products on Amazon the way you want them to be listed, install the ExportFeed app and connect with your Amazon Australia account.
2. Sell your products
With a proper and optimized listing on Amazon Australia, you can see that your sales will grow gradually. Make sure that you follow the Amazon seller rules.
3. Ship your products
Your sales growth on the Amazon marketplace will highly depend on your seller rating and a main point on the seller rating calculation is customer satisfaction through prompt delivery. Make sure you ship your products as soon as possible.
4. Get Paid
Amazon pays you on your Australian bank account for the sales from Amazon Australia. The account settlement is made on the subsequent 14 days and it normally takes 5 business days from the date of the sale to receive payment in your account.
5. Increase seller ratings
Increasing your seller rating should be your main target if you are planning to sell on Amazon professionally. Customer satisfaction is the key point that every Amazon marketplaces focus on including Amazon Australia. Keep a gradual focus on increasing your seller ratings and you'll be able to repeat these 5 steps recursively.
It is time for the smarter to be rewarded.
Smart actions and smart insights help you get done more and accomplish tough deeds easily. Keep your selling senses on the peak and tap into the marvels of the Australian marketplace that Amazon has recently opened.
Selling your products on Amazon Australia with ExportFeed gives you smart insights through reports. And for those who want personalized support, we'll keep our human interaction to the max – get seller insights from our support team and get on top, be on top and keep reaching the newer heights.
ExportFeed apps are constantly updated to address market needs and demands. We'll deliver what you deserve. Since you're accustomed to using the cloud platform i.e., Shopify, we've also made ExportFeed available in the cloud for Shopify to Amazon Australia integration.
If you need any help regarding selling your Shopify products on Amazon Australia, please feel free to contact our support.