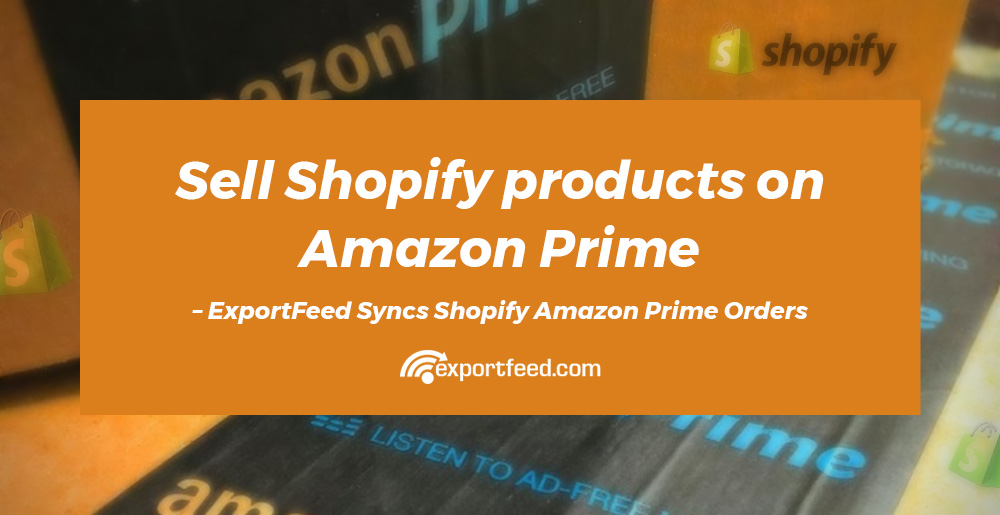 There are a lot of opportunities to sell your Shopify based products and increase the number of customers. One of the most viable options for both new or existing Shopify based site is through Shopify Amazon integration. If this is a new subject for you then please check the Shopify Amazon integration best practices.
However, we'll assume that you know about this and move ahead. Amazon marketplace holds a lot of opportunities but also a lot of competition. For that, participating on Amazon to sell through the Amazon Prime Seller Program is a great way to beat the competition.
ExportFeed App supports order sync between your Amazon Prime products and Shopify Store.
Why is selling through Amazon prime a good idea to get more customers?
As far as possible, most of the aware customers buy prime products due to delivery within 2 days.
The customer service for prime buyers is reported to be beyond expectations… simply awesome.
51% of the US households which equals to almost 90 million people are Amazon Prime Customers.
Shipping is free for the prime customers and it Amazon Prime members can get so many offers.
As much as there are reasons for buyers to become Amazon Prime members, there are more reasons for Shopify sellers to start selling through Amazon Prime.
Is it necessary to be an FBA seller to sell on Amazon Prime?
If you are using the Fulfillment by Amazon (FBA) service, your products are already eligible to be included in the Amazon Prime program. This is one benefit of selling through FBA rather than Fulfillment by Merchant (FBM).
However, it is not necessary to be an FBA seller to participate in Amazon Prime, but it is found to be recommended. With your products in  Amazon's warehouse and shipping services by Amazon, you don't have to worry about the timely delivery of products to the customers.
Can anyone participate to sell through Amazon Prime?
When selling through Prime has a tonne of benefits, obviously, there are a lot of sellers trying to get benefit from that. But, why aren't they there yet? The reason is that Amazon Prime qualifies the sellers. If you want to sell through Prime, Amazon will check your seller ratings.
And, we've mentioned previously also, ExportFeed helps you to maintain your seller ratings by syncing products and inventories of between Shopify and Amazon.
More reasons to use ExportFeed
ExportFeed app is easily available in the Shopify App Store.
ExportFeed uses our cloud server, so, no added resource.
We've integrated Amazon feed templates to reduce your work.
We offer 1st-time feed setup free for both trial and pro users.