Shopify to Amazon Connect
Prerequisites:
1. You must have a Shopify Store to install the CartProductFeed Shopify App.
2. Install our app from Shopify App store: https://apps.shopify.com/cart-product-feed
You can visit the app store from here: app store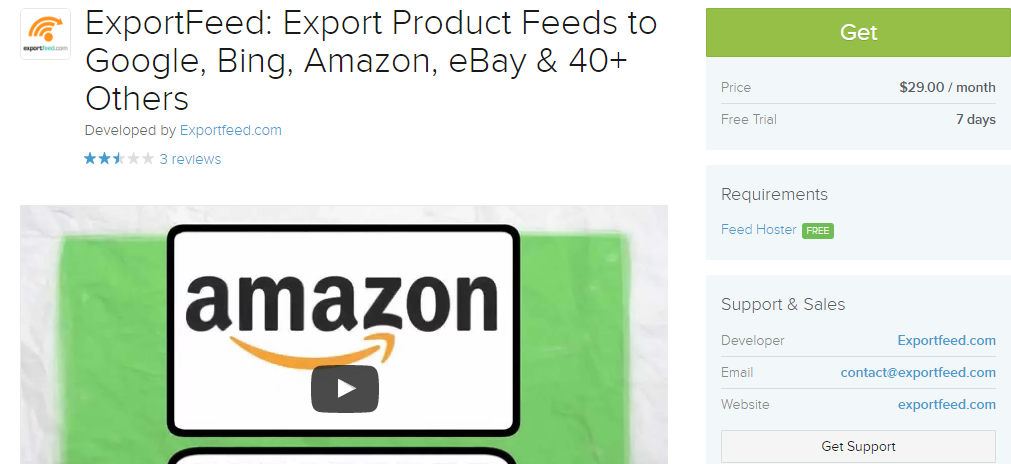 Just click "Get App"… that large green button on the upper right
3. Go to Rapidcart account and click on My Shops tab. You will see your shopify store installed on Rapidcart.

After the installation is completed, your shop will be synced with our server (only product data).
4. Once the sync completes, you will see the product count from your My Shops tab.
Note: Please check this link to view the jobs on progress : View Jobs
5. On the Shopify dashboard, you will see Third Party Connect. Please hover around that tab, and connect your Amazon account.

6. Connecting Amazon Account
Give  title to the account
Choose Marketplace
Click on "Connect to Amazon"

You will be redirected to Amazon Sign In page
Fill in the details
Click on Sign In.
Select the very first option "I want to access my own Amazon seller account with MWS."
Click on Next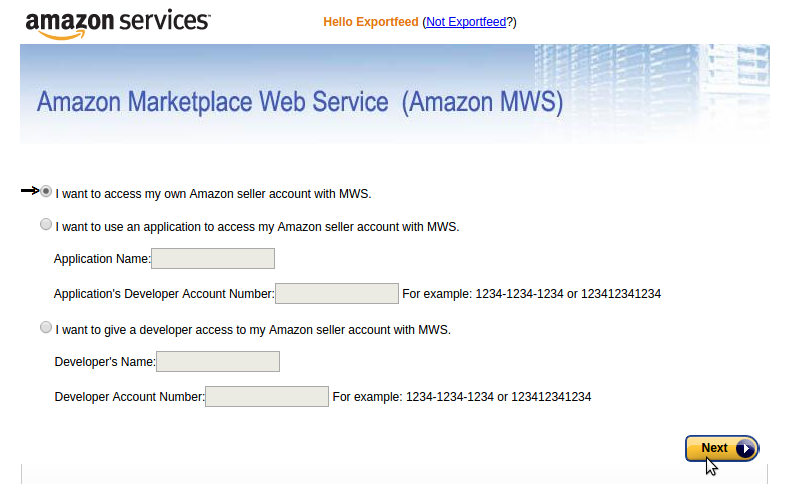 After that, you will receive a bunch or keys to connect your Amazon account to WooCommerce through API which will automate the feed upload and update process.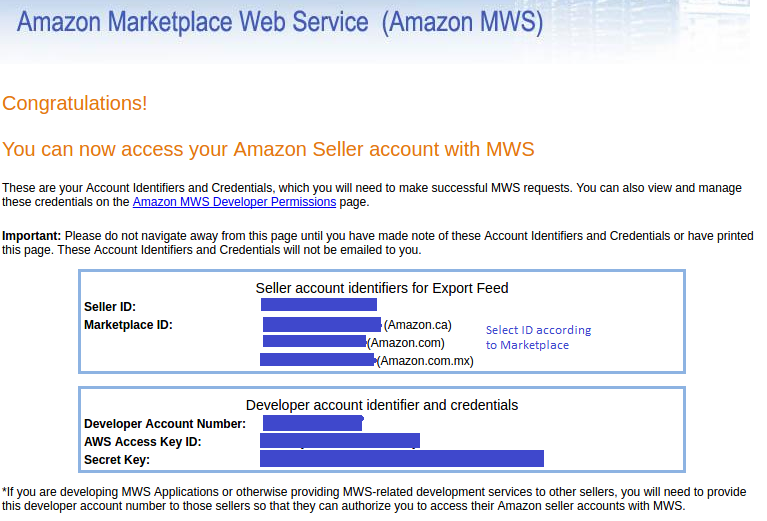 Copy and paste the details in account connect page.
Click on add account
7. Default Account
Once the account is added, you need to mark it as default. You can add multiple accounts and make one of them default, so the feed you uploaded will go to that default account.

8. Import Template
You need to import the template that is suitable for your products.
Go to template option, choose the one you need and then click on import.

9. Create feed
Go to 'Create Amazon Feed' tab
Select Your Shop Categories
Select the template
Name the feed
Click on 'Get Feed'
10. Submit feed
Go to 'Manage Feeds' section.
Click on 'Submit Feed'

You will be redirected to a new page.
Select Credential
Click on 'Submit Feed'

A message will be displayed with the feed details and status in 'Amazon Feed Report' section.

Successfully completed the product listings to AMAZON!