An easy way to setup your Miinto feed. Follow the process step by step and Get the feed setup in few minutes.
3. Save the trial key.
4. Go to 'Create New Feed' option on plugin menu.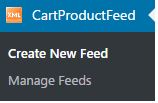 5. Select Miinto from "Select Merchant" drop down.

6. Select the Country type.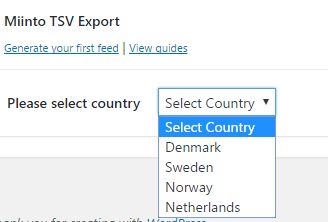 7. Select "Feed By Category"
8. Choose Woocommerce category
9. Type in Miinto Category name, a list will appear, select one from the list.
10. Name the feed.
11. Click on 'Get Feed'.

12. Click on 'View Feed".
You will  get a feed in a new tab of the browser.
In case of any concerns please contact us for support.